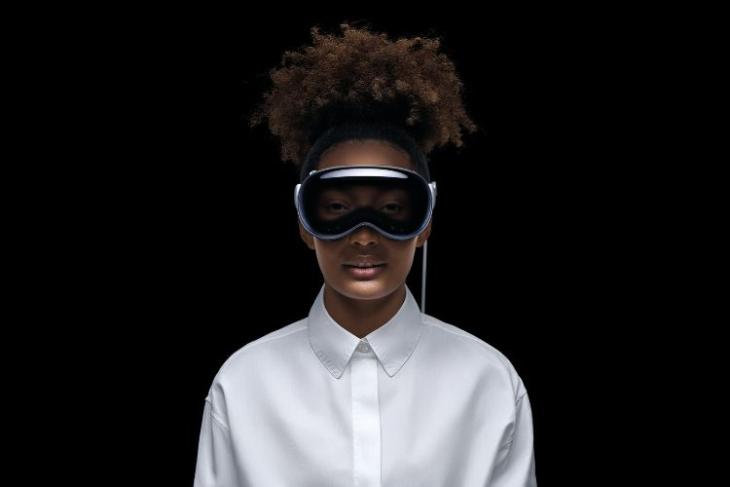 As expected, Apple has finally lifted the wraps over its most anticipated device – Apple Vision Pro, the mixed-reality wearable device that will usher in a new era for augmented reality technology to take on the likes of Meta's Quest headset. The new AR/VR headset is powered by VisionOS. The wearable device is a spatial computer, as Apple describes it, that combines the digital world and the physical world. Here are the details.
Apple Vision Pro: Specs & Features
Apple Vision Pro looks like ski glasses and features a glass front along with an aluminum frame. There are two 4K micro-OLED displays for each eye and 23 million pixels spread across the two displays. The Vision Pro features a digital crown that allows you to switch from augmented reality to a fully-immersive experience.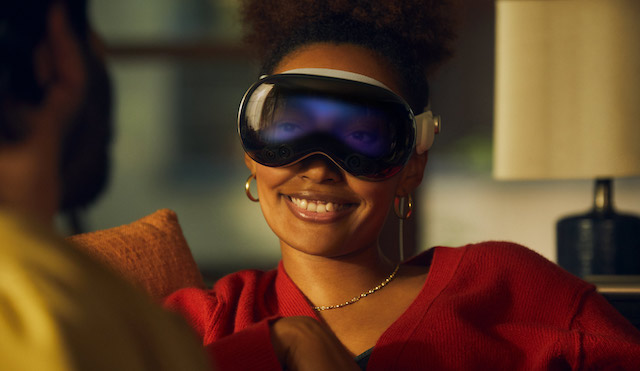 The Vision Pro comes with a new Spatial Audio system by Apple. Dual-driver audio pods are positioned on each ear to deliver a personalized spatial audio experience. The device uses audio ray tracing technology to map your surrounding and adapt the sound accordingly.
On the front is a new display system, which calls 'EyeSight.' It is designed to help you not feel alone while using the Vision Pro. EyeSight turns the display into transparent when someone approaches a person wearing Vision Pro, thus allowing the other person to see the eyes and communicate efficiently. When a user is engaged in an immersive experience on the device, EyeSight turns into a glowing screen to apprise the people around.
The device is powered by the M2 chip along with a new R1 chip that streams images from an array of sensors to the main displays within 12 milliseconds, which is 8 times faster than the blink of an eye!
To authenticate users on the Vision Pro, Apple also introduced a new biometric authentication system – Optic ID. It uses your iris to identify you. Optic ID works similarly to Face ID. Apple says the Optic ID data is encrypted and not shared with third-party apps.
VisionOS: Apple's First Spatial Operating System
The Vision Pro runs on VisionOS, a new spatial operating system by Apple. It facilitates users to immerse in the spatial experience by displaying apps simultaneously on the display. The apps can be resized, arranged in an infinite canvas, and interacted with using a virtual keyboard or dictation.
Apple Vision Pro can work all day when plugged into a power source and for up to two hours when powered by an external battery. Surprisingly, there are no controllers to control the AR/VR headset as we have seen in other competitor devices. Apple Vision Pro is controlled entirely using hand gestures, eyes, and voice. There's a new App Store for better app access.
Price and Availability
Apple has priced Vision Pro at $3,499 (~ Rs 2,88,000), which is a pricey affair, and will be available in the U.S. early next year.