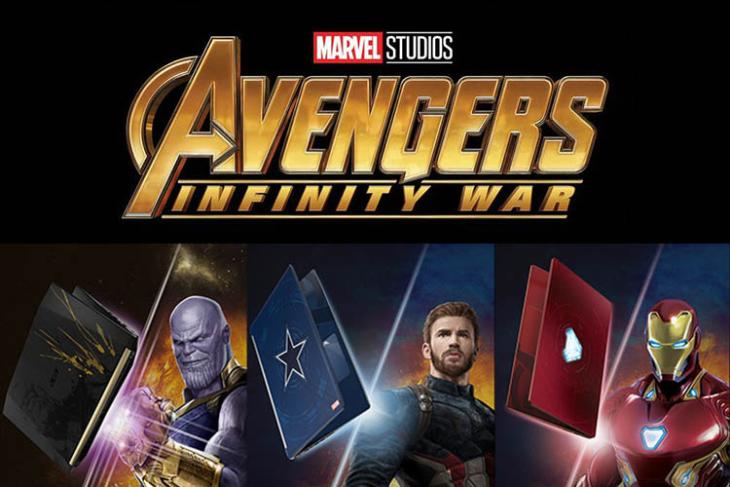 While Marvel might claim that Avengers: Infinity War is the most ambitious crossover event in history, Taiwanese computer manufacturer Acer begs to differ. The company has partnered with Marvel to release three new special edition Infinity War-branded laptops in India. The laptops, which are customized versions of existing Acer products, give Avengers fans to pledge their allegiance to Thanos, Captain America, or Iron Man.
Thanos Edition Acer Nitro 5
The Thanos edition Nitro 5 is a gaming laptop which features a portrait of Thanos on the lid, and comes in a classy black and gold color combination for an understated appeal. The laptop is powered by a 7th-gen Intel Core i5-7300HQ coupled with 8GB DDR4 RAM, which can be upgraded to 32GB, along with a 128GB SSD and a 1TB HDD.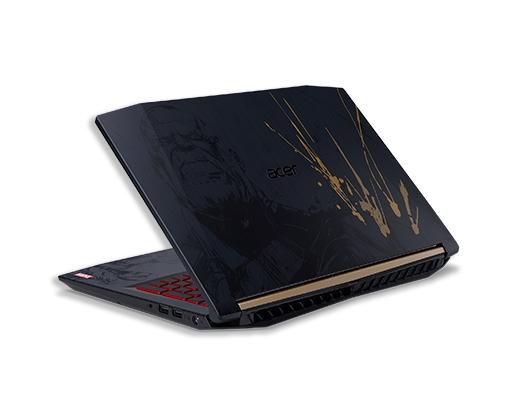 The laptop comes with an Nvidia GeForce GTX 1050 with 4GB GDDR5 VRAM which is an entry level graphics card and can easily run modern games at mid to low settings. The 15.6-inch FHD IPS display on the Nitro 5 has great viewing angles and the laptop also features dual exhaust fans with Acer's Coolboost technology to keep the system cool under gaming load.
Captain America Edition Acer Aspire 6
The Captain America edition Acer Aspire 6 is a daily-use notebook which features the hero's iconic star emblazoned on a brushed aluminum lid. The notebook has a silver and blue color scheme, in line with the Cap's suit, and features an 8th-gen Intel Core i5-8250U processor coupled with 8GB of DDR4 RAM.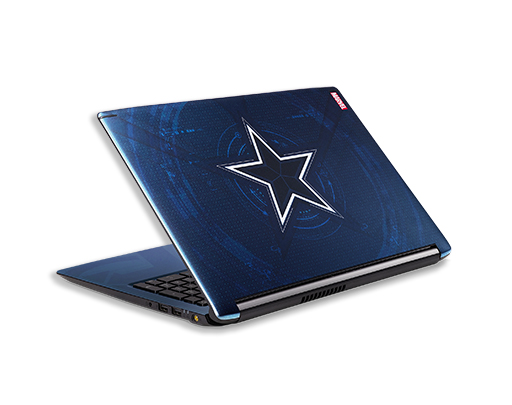 The notebook also features an Nvidia GeForce MX150 GPU, which is capable enough to handle less demanding games at medium to low settings and breezes through productivity related tasks without breaking a sweat. The laptop includes a 1TB HDD and a 15.6-inch FHD IPS display.
Iron Man Edition Acer Swift 3
IMO, the best looking notebook out of the lot is the Iron Man Edition Swift 3 which features an eye-catching red and gold color scheme. But the color isn't the only highlight, as it features Tony Stark's Arc Reactor on the lid which lights up when the notebook is powered on.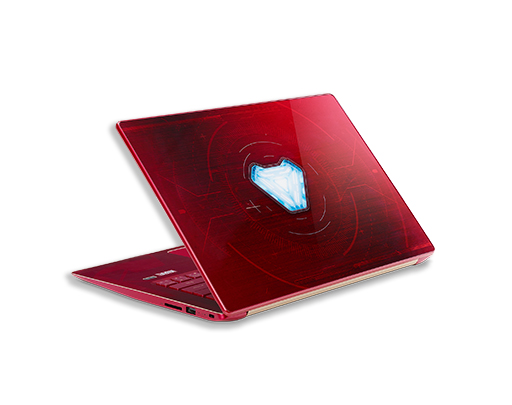 In terms of specifications, the Iron Man edition Swift 3 comes with an Intel Core i5-8250U and 8GB DDR4 RAM. The notebook has a 14-inch FHD IPS display and a 256GB SSD. Even though the notebook may look like it, you shouldn't expect to run games on the system as it comes with Intel onboard graphics which are barely good enough for productivity.
Pricing & Availability
Starting from the cheapest of the lot, the Captain America Edition Aspire 6 has been priced at Rs. 63,999. Next, the Iron Man Edition Acer Swift 3 has been priced at Rs. 79,999 and finally, the Thanos Edition Acer Nitro 5 has been priced at Rs. 80,999. All three will be available through retail stores like Croma, Reliance Digital and Acer Exclusive stores from April 20. The notebooks will also be available online, exclusively on Amazon, starting April 23.
What's your take on the Avengers: Infinity War Edition notebooks from Acer? Which one is your favorite? Let us know in the comments section below!