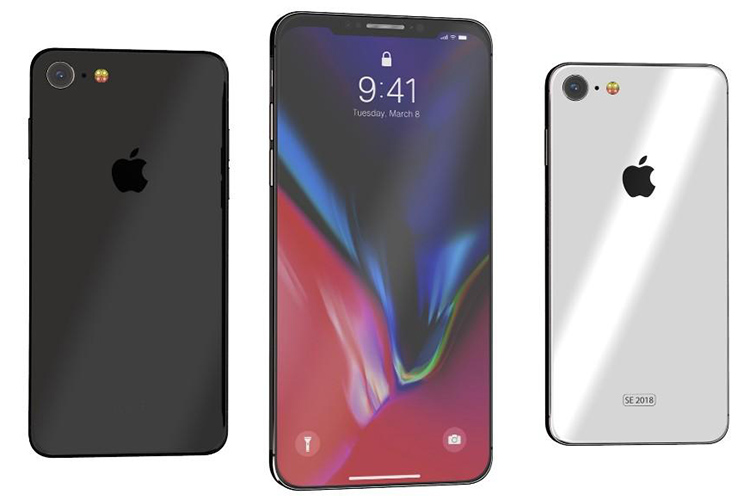 Apple has long stuck to its proprietary charging and docking ports including the peculiar Lightning connector. Older Apple users would also have the 30-pin connector in their fond memories (or not, if you've ever had to hunt for a reliable one). But, as per a recent report, Apple is likely to move forward and adopt a newer and more versatile technology – USB Type-C.
Yes, Apple could adopt USB Type-C for iPhones and iPads – but only partially for now. It might supply 18-watt chargers with USB-C to Lighting cables, meaning that the change takes place only at the end of wall adapter. This speculation is based on the information gained by ChargerLab from its sources inside the Apple assembly line in China.

If the report is to be believed, these 18-watt adapters with USC-C to Lighting wires will be bundled along with this year's iPhones. ChargerLab was able to score some CAD images which show a European-style plug with USB-C port where we usually find the standard aka USB Type-A jack.
This will further allow the wall adapters to be lighter and sleeker than the existing ones. But a major benefit is that USB-C will allow much higher charging speeds than the current cables.
Further, if the presumed charging-and-data synching cable comes to support Thunderbolt 3, it will be capable of providing data transfer in the range of 40Gbps – meaning that the largest of 4K Blu-Ray movies (nearly 100GB in size) can be copied in merely 15-20 seconds. Obviously, since iPhones and iPads do not support direct copying, the fast speed will increase the speed of synching over iTunes.
Lastly, the step will benefit users who own Macs, latest MacBooks, and other laptops with USB-C Thunderbolt ports such as Lenovo ThinkPad or the XPS 13 (2018).
ChargerLab's partner site Chongdiantou.com had earlier revealed a 2D image of the US versions of wall adapters and shared that Apple would open certification programs for third-party manufacturers to meet the demands of USB-C to Lightning chargers which it expects to sell like hotcakes.
For now, there is no information about when will Apple implement these changes on the iPhone itself i.e. replacing the lightning connector with USB-C. We expects to see the day soon, considering Apple was the first company to push USB-C for its laptops and enjoys a key position in the USB-IF Association which aims to implement a universal standard across all devices.
---