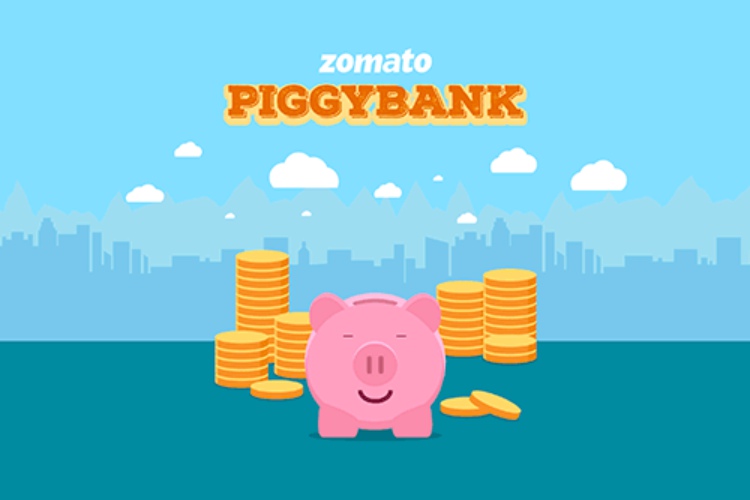 With Zomato Gold and Treats under its belt, the company knows all too well how to satisfy cravings of its loyal customers. And as if that wasn't enough, it has now decided to add another offering to keep returning users happy called Zomato Piggybank.
Zomato Piggybank is a reward points-based program that gives loyal (or frequent) users of the platform a chance to save a few bucks on each order. Zomato will pay you back in Z Coins for ordering food online, and will donate part of your payment to charity as well.
With the launch of Zomato Piggybank, the company has also announced 'Z Coins'. These are the loyalty coins that'll be collected in your account every time you place an online order and can be used to pay for subsequent orders.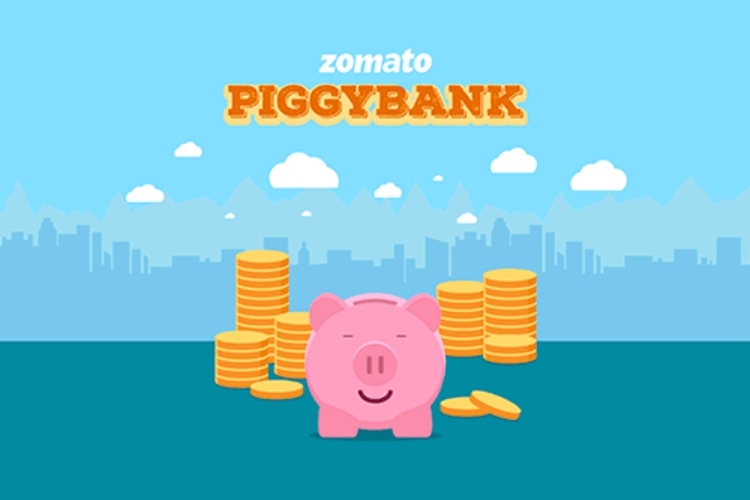 As for how you can earn these Z Coins, Zomato says 10% of your order value will be credited back as Z Coins into the Piggybank every time you place an online order. While you do get these coins on every order, you can spend them on the next order at a variety of exclusive and top-rated restaurant partners.
The best part about the offer is that it is valid along with other offers such as restaurant-funded discounts.
The company will also donate Re 1 to Akshaya Patra Foundation on every order you place using the Z Coins in the Piggybank.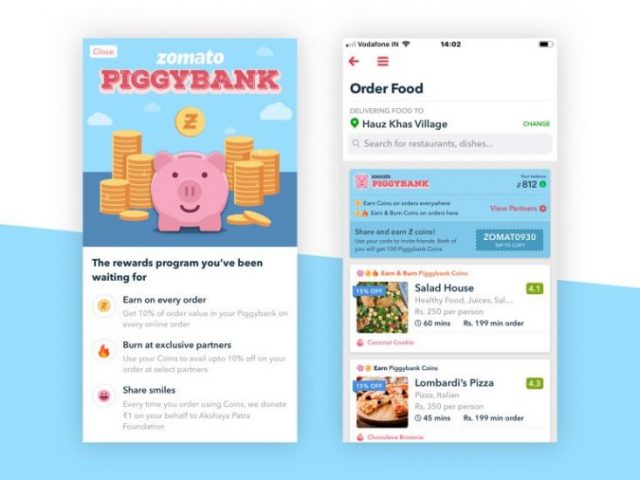 Zomato has currently rolled out Piggybank to 'select few' Android users (around 10,000) based on loyalty and regional availability of 'Zomato Piggybank' partner restaurants. All these users will get a joining bonus of 200 Z coins, worth Rs 200, to kick off their food ordering spree.
Users who are not on this invitation list can get in using a referral code from a friend who has already received the feature. Gold members also get early access to this new feature, which Zomato is looking to convert into a Rs 299 a year paid subscription down the road.
Zomato Gold has greatly benefited frequent outgoers and Zomato Treats satisfies your sweet tooth, Zomato Piggybank will see more orders coming the company's way. The Z coins could become the cashback equivalent for restaurant orders.
---