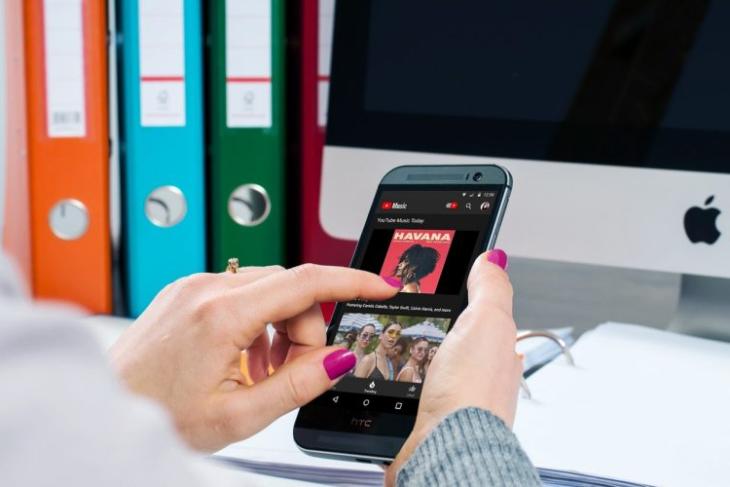 We're currently hearing a lot of chatter about the questionable future of Google's music streaming plans, with a sword hanging over Google Play Music's head. Play Music is likely to be absorbed into YouTube Music and now the YouTube Music app seems to be testing a redesign with select users that hints at this merger.
Discovered by Redditor c2fifield, the YouTube Music redesign isn't an overall revamp but instead, focuses on music playback and discovery. The new audio player changes are said to be quite intuitive and it finally resembles a traditional music player screen. The focus is now on the music rather than the video content.
Google also seems to have updated the shuffle algorithms for the app, insists c2fifield. The songs in playlist view now shuffle correctly and you can see what track is next. Previously, the track change was haphazard and you were required to scroll through the whole list to spot the 'now playing' song, which was annoying to say the least.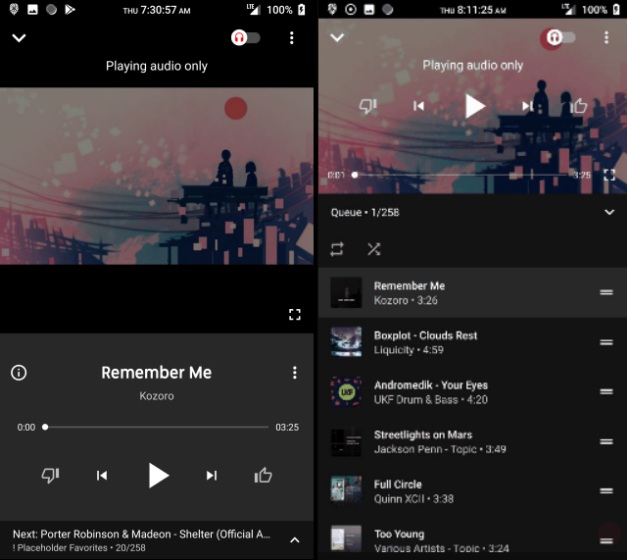 All of these changes are fairly minimal but fit perfectly with the recent rumors circulating around the Google's music streaming plans. Google seems to be merging features from its popular streaming platform Google Play Music into YouTube Music or another app called YouTube Remix.
That's not the only major audio product in the works at Google. The company is focusing on audio and podcasts as the next major growth area as more and more interactions take place on voice and through speakers. The company is currently exploring ways to integrate the podcasts and Audio SEO directly into search, making it for users to get audio content, just like they get relevant web links using search. It also plans to deploy AI algorithms for instant translations, scrubbing, and transcription features.
With Google I/O 2018 right around the corner, it is highly possible that we'll learn more about Google's music and podcasts plan at the keynote on May 8, 2018. Do you think YouTube Music will be rebranded to the much-rumored YouTube Remix service, or will the name be retained even as Play Music is merged into it? Tell us in the comments down below.