The numbers of cameras on modern phones is slowly going up. We've seen phones with a quad or penta-camera setup already, but the zooming capability of some phones caught a lot of us by surprise this year, didn't it? Both the Huawei P30 Pro and Oppo Reno 10x Zoom have been praised for their superzoom feature, which is insane, and now Xiaomi wants to join the party as well.
Xiaomi recently patented its own periscope camera technology and we have got a look at some important details. The patent application was filed back in December 2018, but the State Intellectual Property Office of China approved the same earlier last week.
The patent application titled "Camera Components and Electronic Devices" talks about a mechanism where you have a main camera and an auxiliary periscope lens. The latter, if you've ever seen the inside of a periscope module, is placed perpendicular to your main lens light axis. You can check out the camera module in the drawing below: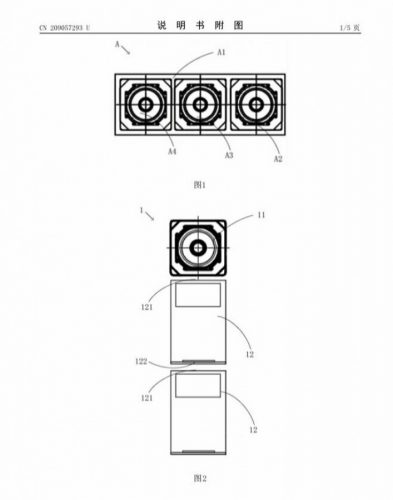 This means the light falling on the periscope lens (which acts as an assisting component here) would be refracted and fall on the main sensor, thus, making the setup capable of achieving higher levels of zoom. And that too, without a notable uptick in the size of the camera module such that it can easily fit inside a smartphone chassis.
Well, this camera setup doesn't provide you optically zoomed photos and there's obvious loss in quality. The phone makers are, however, compensating for the same via software algorithms and providing users a hybrid lossless zoom image quality. Xiaomi's patent application doesn't reveal the focal length that the periscope camera can deliver, however, we can expect it to match Huawei or Oppo.
There have recently been rumors that Xiaomi may be looking to include the 64MP Samsung GW1 sensor on the Mi Mix 4. But, now that it has a patent for a periscope camera, well, maybe it will be aboard this upcoming flagship for the first time. What are your thoughts on the same? Share your opinions on periscope cameras in the comments below.
---