Last year we posted about Benjamin Glatt, who wanted to get a job in Google but instead of submitting the typical resume, he decided to do it in a more creative and strategic way. So he built his resume into the form of Google+ profile with the help of Photoshop and InDesign and posted it on Google+
His post got more than 5k +1's and more than 1k shares. He wasn't extraordinary with his skill but he was amazing with his creativity and thought process. So, He got noticed.
SEE ALSO: Amazing Story Behind Google's First Chef Charlie Ayers
And this year, we came across another guy named Simone Fortunini, who currently works as Online Marketing Manager, he have an experience of more than 4 years in online industry.
He modeled his resume in the form an interactive website that looks exactly like Google Analytics.
In the field of online marketing and advertising campaigns, Google Analytics is the basic tool, So he wanted to Model a creative resume illustrating his understanding in online marketing, graphic design abilities and HTML skills.
He told Business Insider, "My intent with this project is showing both the two sides of my professionality in digital: a good technological understanding and an online marketing knowledge, Trying to analyze my professional path like a 'web site performance' has been hard, but helpful to get an objective point of view about current achievements and future goals."
Here's how he posted his skills, education, experience etc in the form of Google analytics [Screen-shots]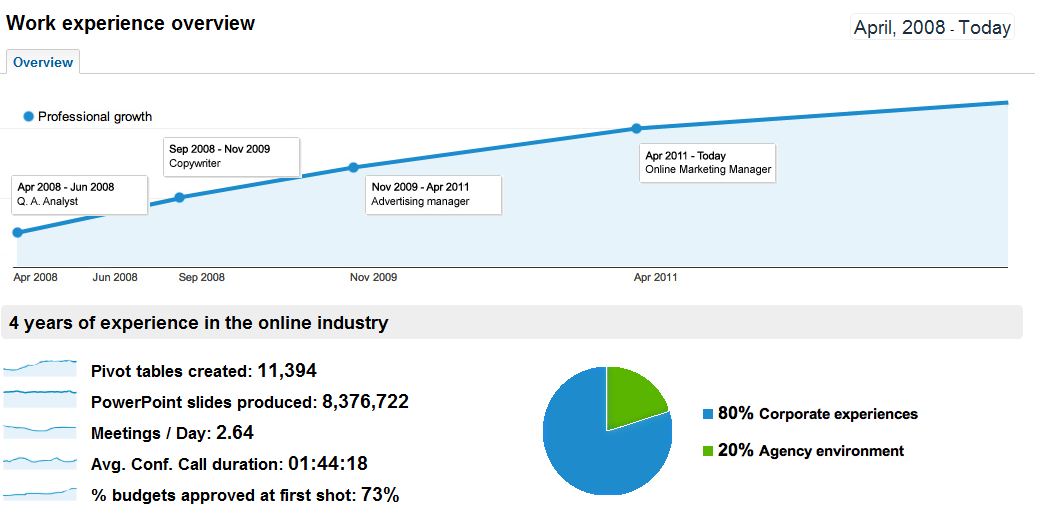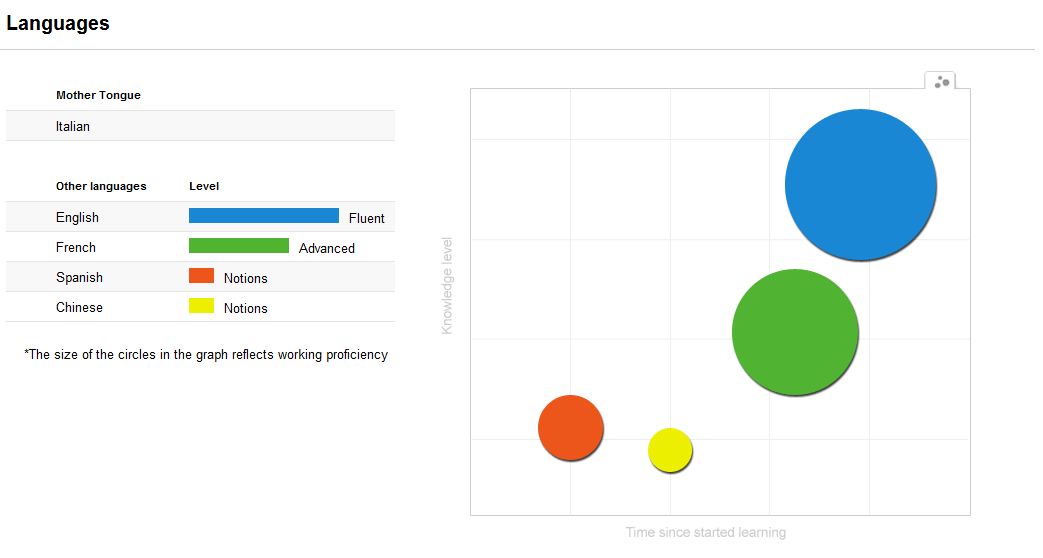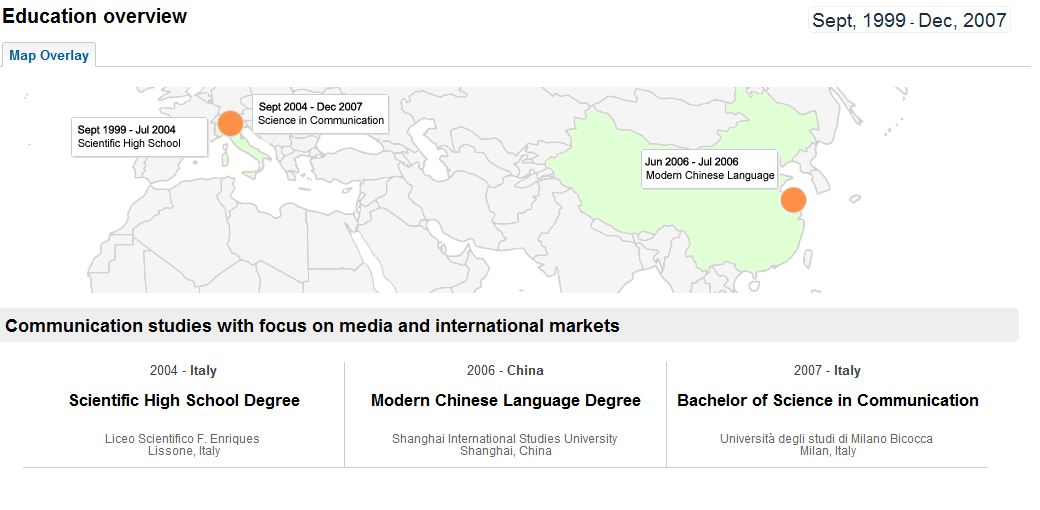 Click here to visit his website come creative resume.
SEE ALSO: 7 Most Creative Resumes of 2013