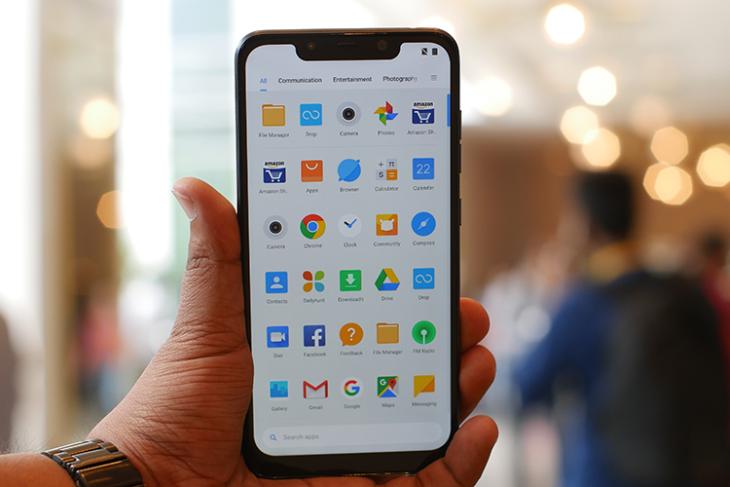 Many believed the Poco F1 too good a smartphone to be true for its price. While it is a great smartphone for the price, we've come to notice some issues which prevent it from being called an actual flagship smartphone, including poor use of notch, lack of "OK Google" hotword support, and ghost touch issues.
Now, after the revelation of a series of issues, many users could be seen complaining about a major issue and that is screen bleeding. What this means is that you can see a halo or a thin patch of light along the bottom edge of the Poco F1's display which makes the region appear washed out.
Light bleeding under chin area pic.twitter.com/xveHqVlGOz

— V S H N U (@munivishnu) September 6, 2018
Poco F1 users across have complained about the issue on different forums including Reddit, XDA, and MIUI forums. The effect is easily visible when the display is viewed in low light with the screen brightness maxed out.
Let me tell you that display bleeding is a common issue in LCDs and occurs primarily because LCD displays use a light source which is aligned with one or more edges of the display. This light source is usually blocked but the bleeding is visible when 100% blocking is not achieved.
The issue is easily observable on TVs and monitors and not an unusual issue for a smartphone like Poco F1. iPhones and iPads have been among the quality devices which have suffered from the issue and the most recent flagship device to have the issue was the Pixel 2 XL, which uses P-OLED display unlike the smaller sibling Pixel 2.
While the issue is not likely to hinder your daily use, it can be somewhat annoying if you watch a lot of shows or movies. The issue prevails on both 64GB and 256GB units that we have here at the office so it's likely to do with Poco's choice of LCD, which can be linked to the low price of the smartphone. Since it is not a software issue, we don't expect Xiaomi or Poco to resolve it using a software update.