In the days leading up to MWC 2019, OnePlus had announced it would be showing off its 5G smartphone prototype alongside Qualcomm at the show floor. Well, the Chinese giant didn't disappoint us and has shown off its first 5G prototype at Qualcomm's 5G demo booth.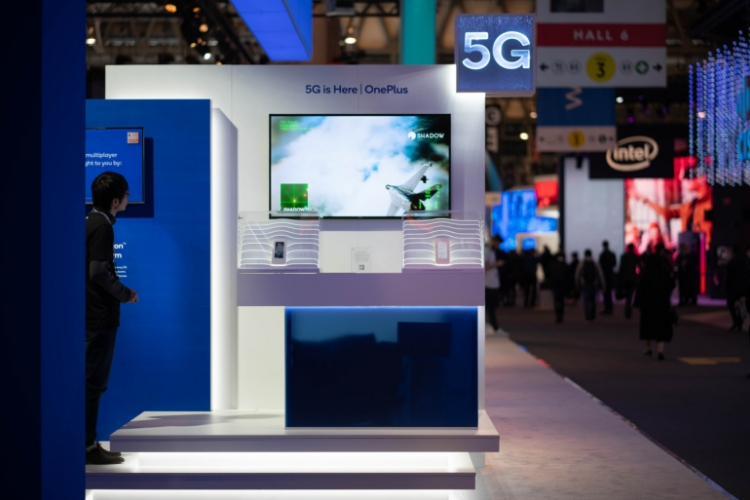 OnePlus is displaying two devices at the demo booth. One showing the future of mobile gaming, i.e 5G cloud gaming, while the other device shows a live feed of messages left by OnePlus community members via this link – also available at the booth. These devices are powered by, as you guessed it, the Snapdragon 855 with the X50 modem in tow to enable 5G connectivity.
In the first setting, OnePlus simulates a futuristic setting of 5G cloud gaming where players would need just a smartphone and a gamepad for a fulfilling experience. You will soon be able to enjoy PC games on your mobile phones, thanks to increased throughput and lower latency of 5G.
As you can see in the image attached below, the OnePlus 5G smartphone has been clad in a white protective case for confidentiality purposes. It's possible that the company unveils the 5G phone alongside the OnePlus 7 and doesn't want anyone to get a peek at it prior to an official launch.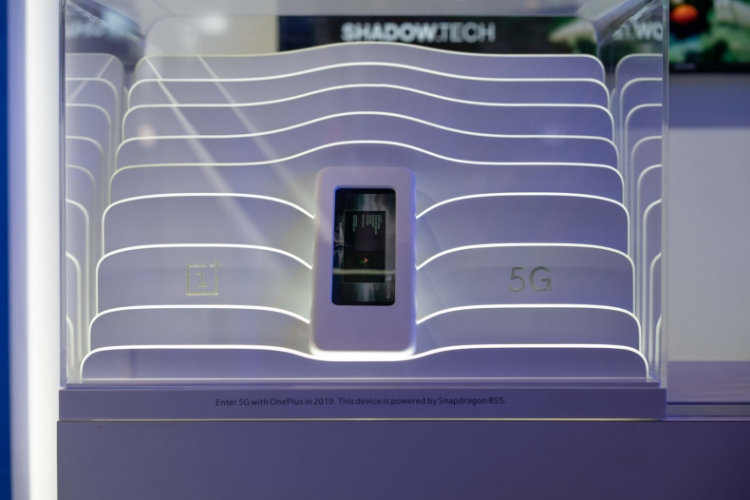 Speaking of the 5G advancements, Pete Lau, founder and CEO of OnePlus says, "5G is a game changer. It can change everything from gaming to communication, to health and beyond. More than that, it can perform several, or all, of these at the same time."
The Chinese giant is already taking over the premium smartphone segment and with the timely introduction of 5G devices, in partnership with telecom partners like EE in the UK, could certainly be beneficial. Plus, a smooth and faster experience is always desirable for the community.