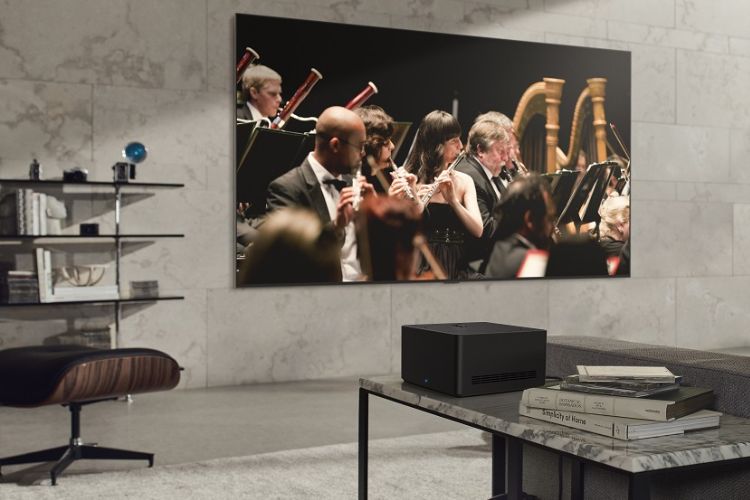 LG, at this year's CES event, has shown the LG Signature OLED M (model M3) TV, which is the world's first wireless TV backed by the company's Zero Connect technology. This creates a clean setup without any wires hanging, making way for a distraction-free viewing experience. Check out the details below.
LG's Wireless TV with Zero Connect Tech Arrives
The new LG Signature OLED M uses the Zero Connect tech, which is a wireless solution for the transmission of video and audio in real-time. For a wireless setup, the TV comes with a Zero Connect Box that will hold all the necessary ports to connect to HDMI devices like setup boxes, soundbars, and more.
LG has developed an algorithm for the box to easily connect with the TV. This helps figure out the optimal transmission path and also reduces transmission errors or interruptions by detecting them and switching paths. Plus, the Zero Connect Box's antenna can be repositioned for increased signal strength.
The box also allows for easy installation without any cables and supports voice recognition for you to control the M3 and the connected devices via voice commands.
The LG Signature M3 has a 97-inch self-lit OLED display and supports content at 4K 120Hz. It comes with the One Wall Design so that it blends into the whole decor of the room. The wireless TV has also won the CES 2023 Innovation Awards in two categories.
Other details regarding the new LG Signature OLED TV such as the price remains unknown. We also don't have a word on its availability as of now. LG might reveal more details soon. So, stay tuned, and do share your thoughts on the interesting product in the comments below.
---