Remix OS has been garnering a lot of headlines for bringing Android to PCs & Mac and rightly so. The OS brings Android and its huge app ecosystem, which means you finally have the ability to run popular apps like WhatsApp on PC. Unfortunately, Remix OS is not yet officially supported by Google, which means most apps aren't compatible with the OS but there's always a way on Android, isn't it? There's a pretty simple way to install and run WhatsApp on Remix OS. Here's how to do it:
Firstly, you need to have Remix OS running on your Windows PC or Mac through a USB flash drive. If you haven't installed Remix OS, you should check out our tutorial on how to install Remix OS, where we have also listed the way to install Google Play Store.
Once you have Remix OS running on your computer, here are the steps you should follow to install WhatsApp:
1. If you look for WhatsApp on the Google Play Store, you will see that the app is incompatible with Remix OS, which means you will have to sideload the app.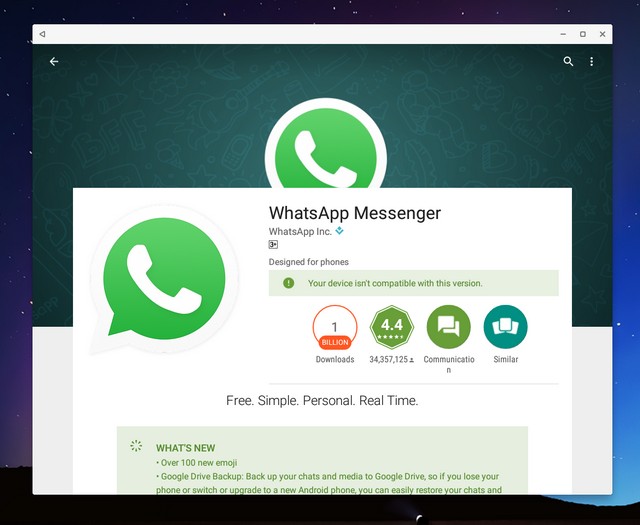 2. You can download the latest WhatsApp APK file from WhatsApp's official website from the Remix OS browser. Before you install it, you will have to go to Settings->Security and "allow installation of apps from unknown sources".
3. Then, go to Downloads and open the WhatsApp APK file. Click "Install".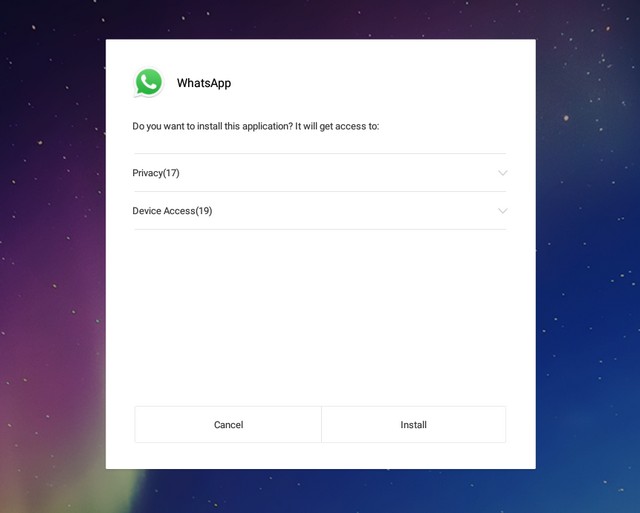 4. After the app is installed, open it. When you first open it, you will get an alert saying "tablets are currently not supported". Ignore the message and click "Ok".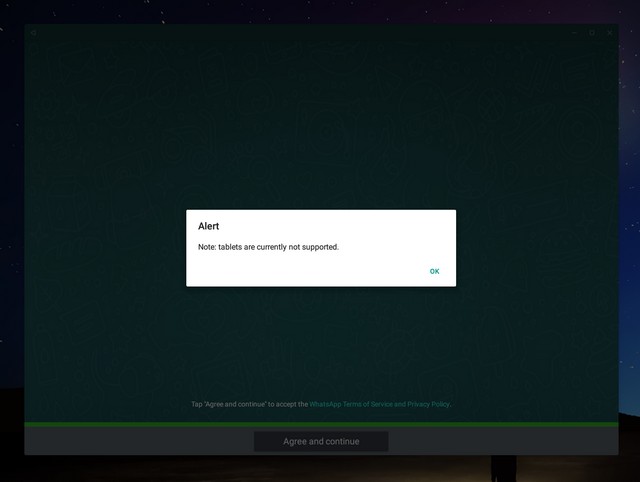 5. Select your country and enter your phone number. Once entered, wait for 5 minutes, which is the time WhatsApp takes to automatically detect a verification message. It won't detect it because the message will arrive on your smartphone.
After the 5 minutes are over, WhatsApp will ask you to manually enter the verification code.
6. Once entered, WhatsApp will prompt you to restore any Google Drive backups of your chats you might have stored. You can choose to restore your chats or ignore it. After you are done, you will see the familiar WhatsApp's page with your chats and other tabs like calls & contacts.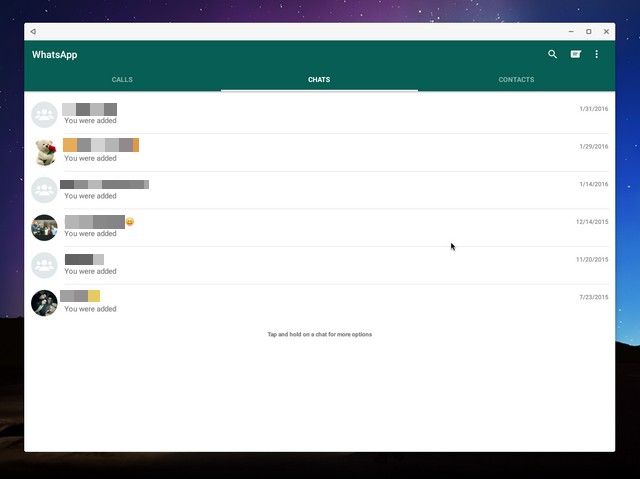 What's not working
WhatsApp on Remix OS works like a charm, with most of the things like WhatsApp calls, voice messages, ability to send pictures from the Gallery etc. working, which is commendable considering the app is not officially supported. Although, there are a few things that don't work.
Here are a few things that don't work in WhatsApp on Remix OS:
The emoji bar does not open up, no matter how much you click it.
You cannot take a picture from within the app, even if your computer does feature a camera.
There are no push notifications. The notifications only arrive when the app is open.
SEE ALSO: 32 Coolest WhatsApp Tricks You Should Know
Run WhatsApp on your PC or Mac with Remix OS
The issues we mentioned above might irk some people, considering emojis are the most important means of conversation for many but if you can live with that and no notifications, WhatsApp on Remix OS works pretty well. With Remix OS expected to mature in the coming time, we can expect better support for Google Play Store and other apps. Till then, give WhatsApp on Remix OS a try and let us know your opinion in the comments below.