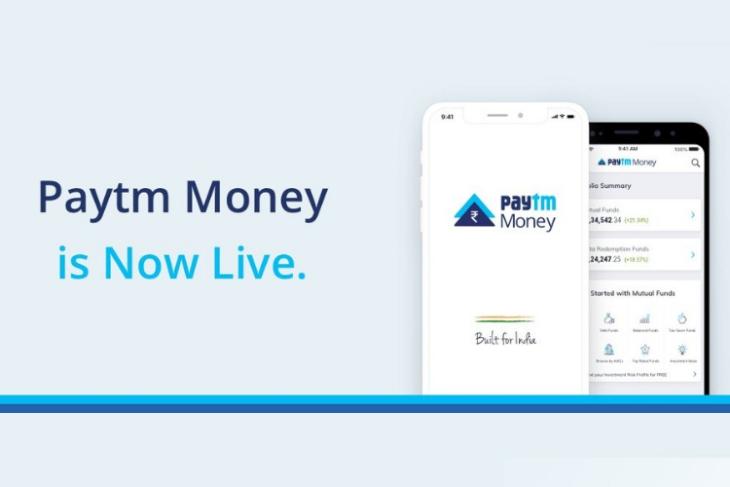 Paytm's expansion into the financial sector today resulted in the launch of Paytm Money, which is built to give the netizens instant access to mutual fund schemes right on their mobile phones.
Paytm Money made its debut just this morning and is steadily onboarding users, at the pace of 2,500 per day as opposed to the humongous 8.5 lakh users who had registered prior to its launch. The app is live on both Android and iOS but there's a possibility that you're way behind in the queue – like I was until this afternoon.
Using Paytm Money to Invest in Mutual Funds
So, if you're itching to invest your money into mutual funds using Paytm Money, follow the steps listed below:
1. The first and most obvious step is to get yourself access to the platform, which will require you to complete the full eKYC process. You will be required to enter your Aadhaar, PAN, bank account, and personal details – with images of each document – to verify the account and get it ready for investment.
This usually is a tiresome process and takes up to 2 or 3 days, however, Paytm Money verified my credentials within 30-45 mins and activated my account in the next couple of hours.
2. Once you have got access, you can jump into the 'Invest' tab and pick out the mutual fund scheme best suited to your need. The app helps you choose the best scheme based on your risk capacity (high, medium or low), tax benefits or other criterions.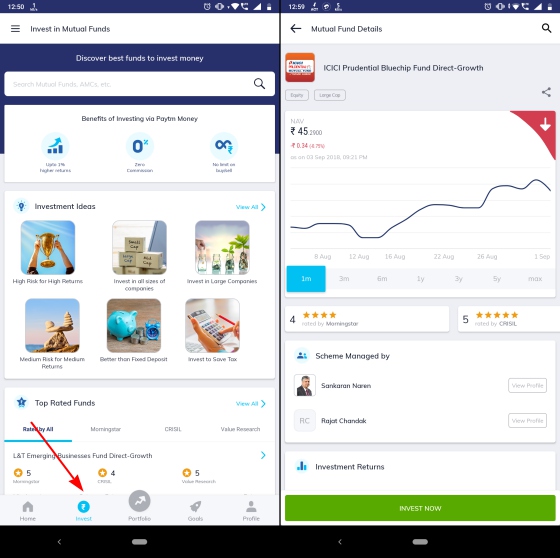 3. Tap on the mutual fund scheme and you will be transferred to the details page, which is going to list in-depth info about the same.
You will first see the current NAV (net asset value), followed by its ratings, who the scheme is managed by (you can read about them too), and investment returns over a period between 1 month to 3 years. You can also check out the risk involved and other similar schemes.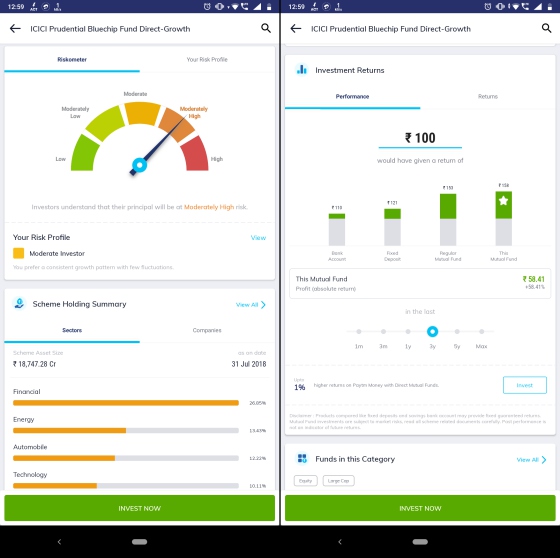 4. When you've decided on a mutual fund scheme, simply tap the 'Invest Now' button at the bottom and you'll be asked to enter the investment amount. You can then choose the day of investment if you're going for SIP (Systematic Investment Plan) or select the 'Lumpsum' option for a one-time investment.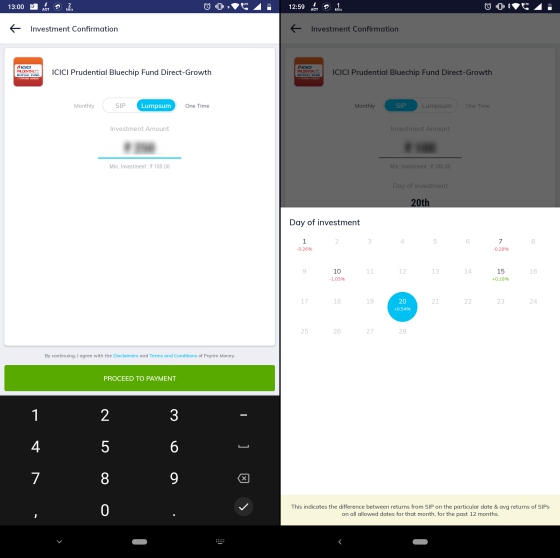 5. Once you have input the amount and date, tap the 'Proceed to Payment' button, select bank account and complete the payment. Voila! The investment request has now been submitted to the AMC and will take a day or two to process, just like you can see below.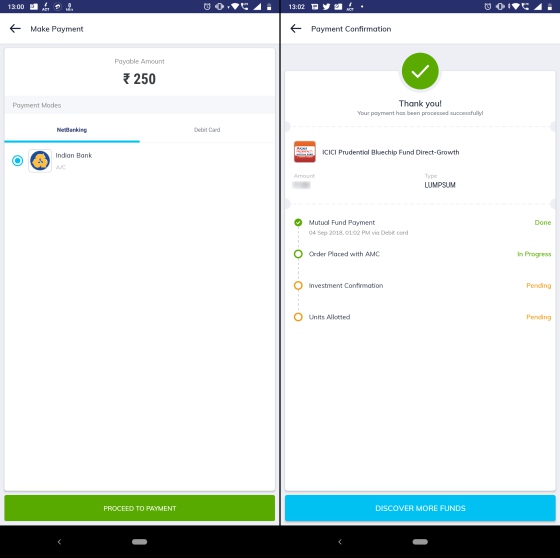 You can keep an eye on your requests by going to the 'All Transaction' section, where you can know whether your transaction has been approved or not. Once it goes through, you can track investments from the 'Portfolio' option on the homescreen. Yes, Paytm Money has simplified the decision making process and steps involved in making your first investment.
So, are you planning to invest in any mutual fund schemes using Paytm Money? Let us know in the comments below.