What do you look for when you're spending nearly a fortune on a smartphone? Is it just great looks, good camera, and lag-free performance. For me, a reliable battery is one of the most important factors in deciding whether a smartphone is great or not, and it's almost necessary for a flagship.
During my short courtship with the Pixel 3 XL, I've come to adore the phone and while I'm learning all about it, I think a lot of you might be wondering about how it holds up when it comes to battery life.
Before I begin talking about the performance of the battery, I must bring to your attention that with the upgrade to Pixel 3 XL, Google has knocked 90mAH off the battery. While the Pixel 2 XL has a 3,520mAh battery, Pixel 3 XL (just so to save you of the math) comes with a 3,430mAh battery. Both have almost the same dimensions so a smaller phone cannot be used as an excuse by Google for the smaller battery.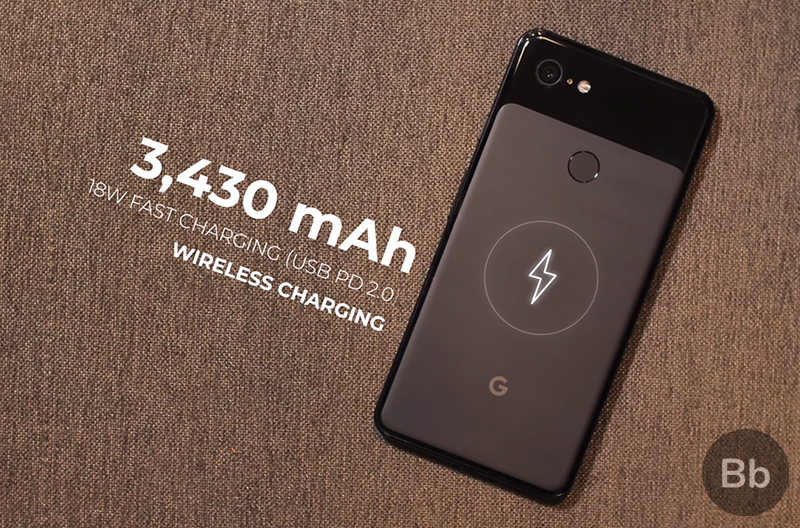 Despite the reduction in battery capacity, Google is confident about the day-long battery life, but I am not one to take that claim seriously. It is only fair to put the tech giant's claims to test, which can be a little off the mark. Google has refined the Pixel without making stark changes under the hood, besides the mandatory upgrade to the SoC. So, let's see how the battery holds up.
Pixel 3 XL Battery Life
The Pixel 3 XL has been kind to me when it comes to battery life. My usual usage consisted of playing games for the Pixel 3 gaming review, taking a ton of pictures (why not?), and enjoying the HDR videos on YouTube. I had mixed connectivity with cellular data and Wi-Fi on. The Pixel 3 XL – like the older XL Pixel – uses a QHD+ display and I prefer keeping it in the Ambient Display or "always on" mode, which means that's another hit on the battery.
With all of that clarified, let's take a look at how long the Pixel 3 XL lasts typically. On moderate usage – with infrequent gaming, shorter camera experiments, including Playground filters and some surfing – I got 19 hours of usage with a screen-on-time (SOT) of 4 hours.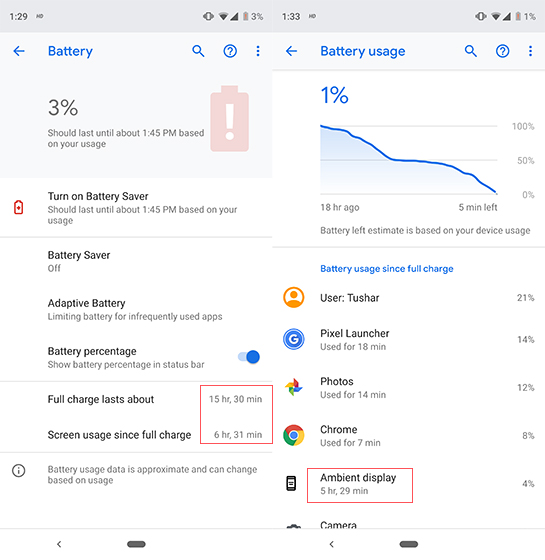 When I pushed the Pixel 3 XL to its limits with longer gaming sessions and a lot more photos, I got more than 6 and a half hours of SOT with an overall usage of more than 15 hours, which is decent enough given that the phone can be charged wirelessly too.
The ambient display gobbled up around 4% battery which could have added between 30 minutes to an hour of extra usage, depending on how you use the phone.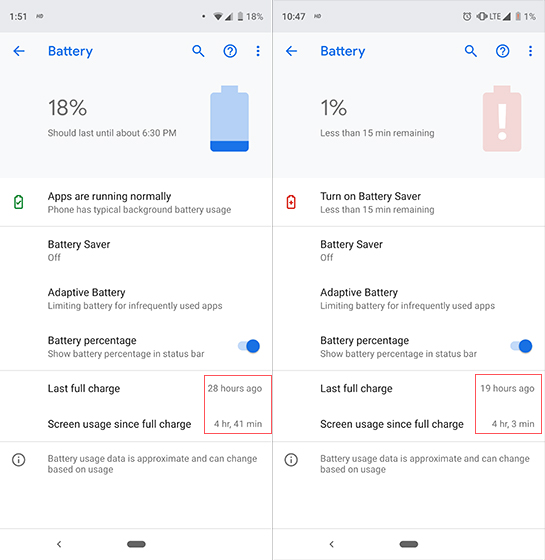 If casual photography, social media, moderate gaming (i.e not lengthy sessions in graphics-heavy games such as PUBG), moderate to heavy YouTube and Netflix usage is what makes up your smartphone usage, this battery will easily last you well over 24 hours in usage. You can easily bet on it.
Switching the Adaptive Brightness off might help you get an extra hour of battery backup but doing so might take away from your premium experience with the device because Adaptive Brightness is really on point in the Pixel 3.
Adaptive Battery
Since you get the latest Android Pie on the Pixel 3, Adaptive Battery is one feature which improves the battery backup noticeably through AI-assisted learning. The feature takes note of the apps you open the most and will prioritize resource allocation to them in order to reduce consumption of the battery.
The feature certainly adds more time to the battery's backup but it also means the apps, which you open less often, could be killed in the background, or take longer to open. This might also be because of the 4GB RAM, which sometimes feels insufficient when we look at what the competition offers. We'll test this more thoroughly in our performance deep-dive.
Google Pixel 3 XL: Time To Recharge
Within the box package, Google supplies an 18W fast charger which is supposed to be pleasantly fast. In my case, the charger took around 100 minutes (1 hour and 40 minutes) to go from 5% to 100%. In order to charge the battery from 5% to 50%, it takes between 35-40 minutes but you better spend that extra hour to get the full charge so that the Pixel 3 XL can endure through the day.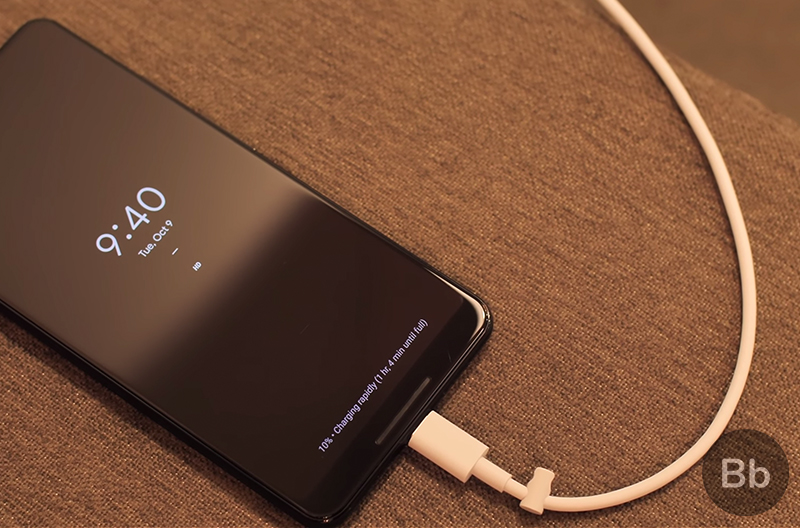 Like most premium devices, charging slows down as it reaches completion to prevent the battery from overheating. During the course of charging, the phone and the glass back remains at a comfortable temperature with no noticeable signs of overheating.
Pixel 3 XL Wireless Charging on Pixel Stand
The Pixel Stand is a new accessory that complements the Pixel 3's wireless charging support. With the launch of the Pixel Stand, Google also took a jab at Apple which is yet to utter a word about AirPower.
Coming back to the Pixel Stand, it allows the Pixel 3 to sit on it vertically and it's ideal for your work desk, tables and bedstands. Apart from charging the smartphone, the Pixel Stand converts it into a smart display of sorts, with easy toggles to interact with messages and notifications, play music or radio, call people, or set alarms. You can even just use your voice to interact thanks to Google Assistant.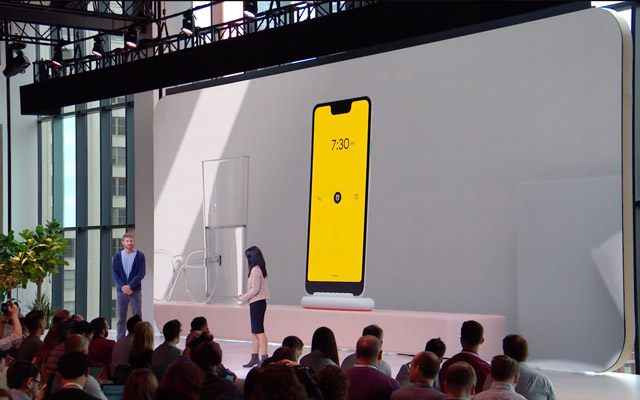 Pixel stand charges the Pixel 3 at 10W which is usually the maximum rate supported by most Qi-compliant devices. You can also charge an iPhone XS or the Galaxy S9 or Note 9 on the Pixel Stand.
You'll have to buy the Pixel Stand separately for $79 (around Rs 5,800) but if you're really looking forward to cutting cords, it is something you should be grateful to Google for. There's no word on pricing or availability in India but since the Pixel Stand is listed on Google Store, it should be available with or after the Pixel 3 launch.
Pixel 3 XL Battery: Justifies Flagship Status But No 'Superfast' Charging
Living up to our expectations, the Pixel 3 XL's battery backup is good enough considering its flagship status. The smartphone still lasts almost a day with moderate usage, even with the QHD+ display, and I think this kind of battery backup is preferred and desirable.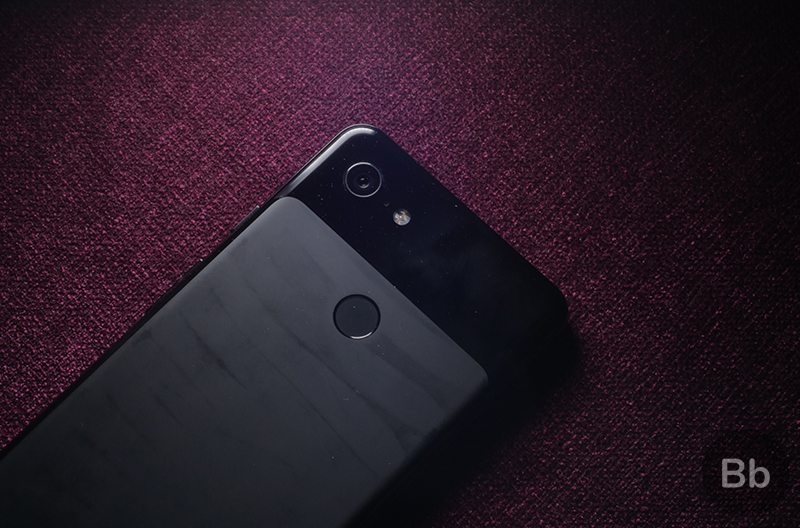 The only aspect that has left me longing is the lack of any super fast charging technology like Dash Charge on OnePlus devices and VOOC Flash Charging by OPPO. But to make up for this is the Pixel Stand which will let you charge your Pixel 3 XL overnight while also using it as a smart display.
If you're still trying to make your mind up about the smartphone, you can check out our full review of the Pixel 3 XL and stay tuned to our YouTube channel for a video review soon.
Pre-order Google Pixel 3 and Pixel 3 XL on Flipkart (starts at Rs 71,000)
---