Do you think you are the best Minecraft player in the world? Generally, the pros know the best enchantments, have a bunch of powerful potions, and can quickly complete the best speedrun seeds. If any of these sound relatable, you only need to polish and test your skills to become the next best Minecrafter. And there's no better place to test that than the best Minecraft PvP servers.
In these servers, you can enter a series of challenges and directly compete against the best players from around the world. If that seems overwhelming, you can also just have fun competitions with a group of your friends. In one way or the other, the multiplayer experience isn't complete without these PvP Minecraft servers. With that said, let's dive in and check these out!
1. PvP Legacy
Java Address: play.pvplegacy.net
Probably the best-ranked and most popular PvP server out there, PvP Legacy is opening our list. This server allows you to play around with the preset kits as well as make your own custom kits. Those will contain everything combat-related, like weapons, armor, potions, food, etc. Furthermore, you'll even be able to choose your favorite map and modifiers, so playing on this server will make you feel as if you're playing a different game altogether.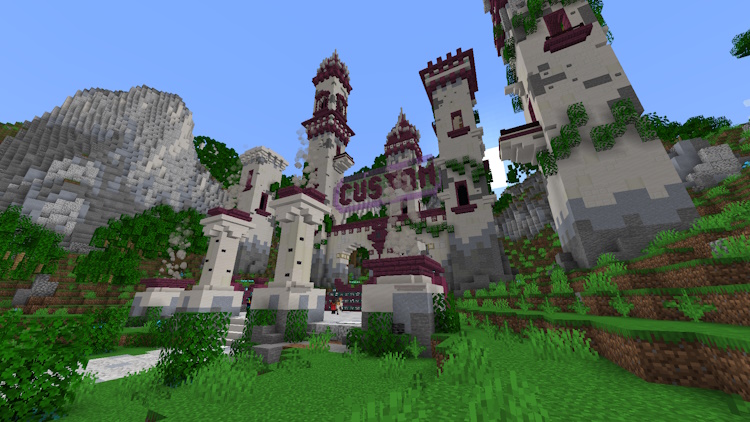 Thanks to the popularity and attention this server draws, plenty of newer players join and keep it populated. Therefore, PvP Legacy is not an ideal server for you if you're looking for challenges and difficult battles. This server is hosted in North America, so it might unfortunately get a bit laggy for the European players.
2. Foxcraft
Java Address: play.foxcraft.net
If you don't like changes and resets, this is one of the best Minecraft PvP servers for you. Foxcraft is known for constantly running its worlds, often for years at a stretch. So, if you create a base and collect items in this server's world, chances are that they won't vanish until at least 2024. But with a lack of resets comes the unfair game of power in PvP servers.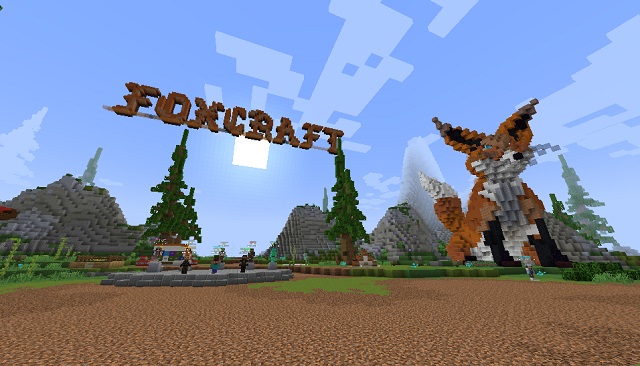 Many players dominate this server, thanks to the long time they have invested to upgrade their skills and to get ready to fight off players. But, toppling them down from the top is definitely a fun challenge to take. If that's not your style, though, the server also has classic game modes, including prison, sky-block, and creative.
3. PvP Land
Starting big in the player vs the player world, we have the PvP Land server. As the name reveals, it is a unique server fully dedicated to PvP games. It has an open world where players can try taking down each other while attempting to get ranked on the leaderboard. But before it gets overwhelming for new players, the server supports seasonal resets and updates.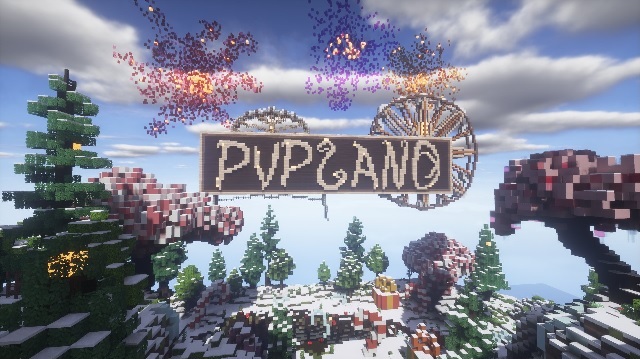 What really sets PvP Land apart from other servers is its fighting bots. Before you are ready to fight real players, you can fight the server's custom bots to practice. They are designed to replicate real players' unpredictable moves and upgrade your combat skills.
4. Purple Prison
Java Address: purpleprison.org
Our next entry, Purple Prison is one of the most popular PvP servers that is also peaceful. It is built around a prison theme with cells, yards, prisoners, and more. The players can participate in custom daily PvP events to get in-game rewards, which help them use server shops and even auction houses.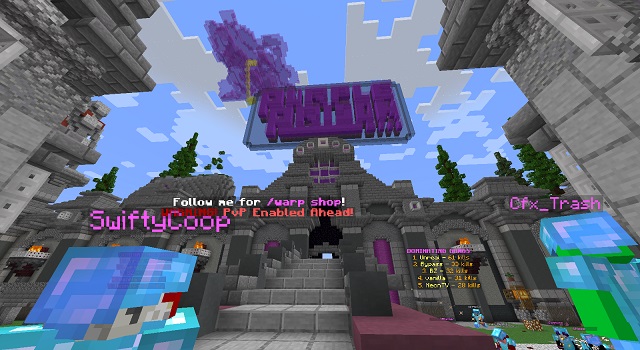 The one feature that Purple Prison provides that no other PvP server does is peace in its world. Of course, it is a server where you can fight other players, but you also have the option not to. With dedicated sitting areas and safe zones, you can simply hang out and make friends in Purple Prison as well.
5. 2b2t
With dedicated lore, community, and a bunch of conspiracy theories, 2b2t is probably the most powerful PvP Minecraft server. It is surely not made for beginners and if you want to meet the most ruthless Minecraft players, then it's definitely a bucket destination. However, we can't guarantee your base will survive more than a week.
Leaving its competitive nature aside, 2b2t is one of the oldest and longest-running servers of Minecraft where you can almost always find people to interact with. However, all of this comes with a major snag of extra long waiting periods. So, if you can be patient while joining and surviving it, 2b2t is made for you.
6. MCPvP
Java Address: eu.mcpvp.club/ na.mcpvp.club/ east.mcpvp.club
The MCPvP is a great option among Minecraft PvP servers for you no matter where you live. It includes two custom maps — diamond pot and crystals. It is not an overly crowded server, which is great if you are new to PvP fights. But keep in mind that many great players play on this server, so it can get challenging. With plenty of game modes and various available kits, this is indeed a PvP server you should check out.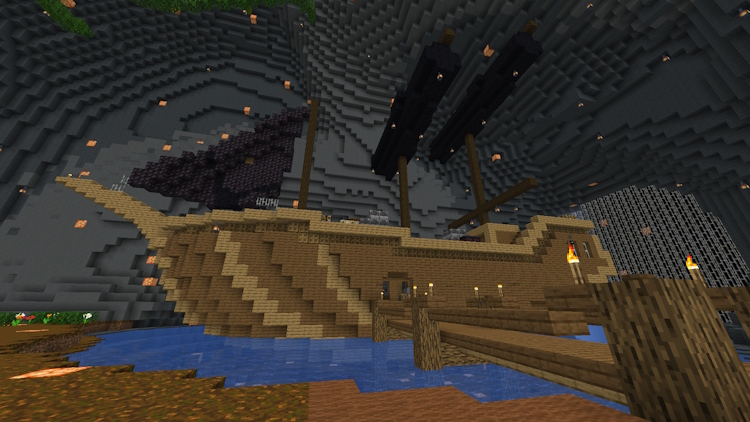 7. PvP Hub
Java Address: pvphub.club (version 1.18)
Our next entry is a custom-coded Minecraft PvP server that has a variety of exclusive features. The most fun part of this server is the UHC mode, which isn't common nowadays. In this mode, players spawn in random locations of a Minecraft world. Then they get a few minutes to prepare before a full "last-person-standing" battle begins. This game mode is similar to games like PUBG.
Other than that, it has several custom game modes, including PvP arenas, bed wars, and more. But even with so many fun games, this server has a major drawback. It only works well on Minecraft 1.8, so you must downgrade your game before hopping on to play on this server.
8. Donut SMP
Java Address: DonutSMP.net
Bedrock Address: DonutSMP.net
Our next best Minecraft PvP server is Donut SMP, which is an active hardcore server. Here, if a player dies, they can't join back until after two real-world days. You should only hop on this server if you trust your combat skills and can survive against some of the cruelest players. Everything including griefing, stealing, and killing is allowed on this PvP server.
As for the gameplay, the server offers hardcore, survival, anarchy, vanilla, One Life, OneTrySMP, Lifestealsmp, and more game modes. Each one of them has high stakes. So, if you are a player who really wants to test your combat skills, Donut SMP is waiting for you.
9. Wild Prison
Java Address: play.wildprison.net
Wild Prison, as the name suggests, is one of the most competitive PvP Minecraft servers. It has a major prison theme with tons of custom features. You get tokens, unique pickaxes, lucky blocks, giveaways, and more to make a place in this world. The server continuously gives players a chance to test and improve their skills through contests and PvP games.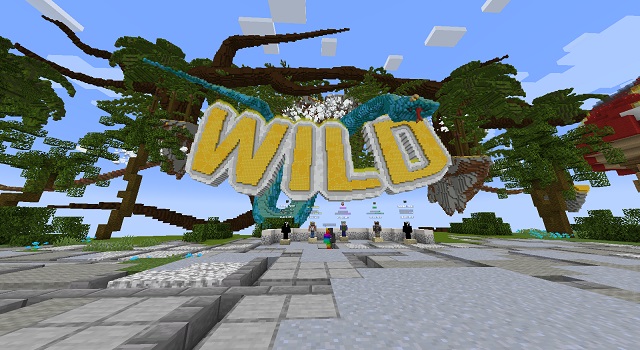 Other than the PvP experience, the server also has custom Minecraft enchantments, gangs, free ranks, and even unique pets. Overall, Wild Prison offers a lot for you to discover and keep yourself entertained.
10. Hypixel
Java Address: mc.hypixel.net
If you have been in the online community, you must have heard of the Hypixel server. It's one of the longest-running Minecraft servers with a huge community and unbelievable game modes. We have a separate guide on how to join the Hypixel server, and it can help you easily get acquainted with this server in depth. But more or less, it has everything you can wish for in an online Minecraft server.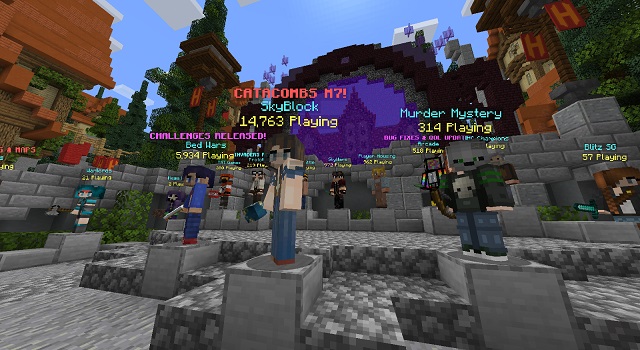 The server hosts players from all across the world with the support of 18 languages and 19 custom game modes. So, if you don't have a Minecraft crew already, Hypixel and its creative server have you covered.
11. Galaxite
Bedrock Address: play.galaxite.net
Most PvP player servers usually focus on the vanilla survival world. The only exception to these is the best Minecraft prison servers. But that's not the case anymore. Galaxite is a Bedrock Minecraft PvP server that is based around a cosmic theme and comes with unique planets, alien structures, and a lot of active players.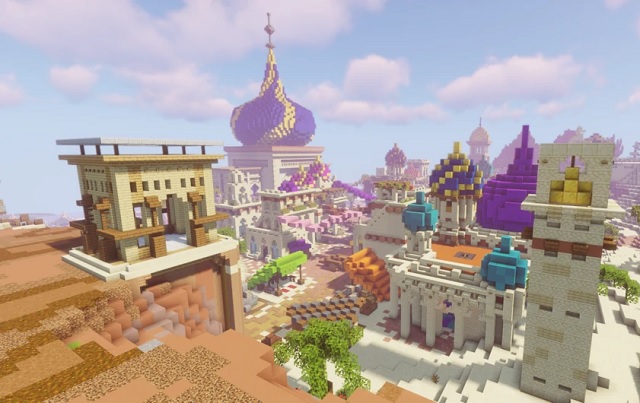 As for the game modes, it allows players to compete in "Prop Hunt", "Fill the Gaps", and a custom bed-wars mode called "Planets". Other than these three-game modes, the server has creative features like player parties, seasonal updates, and an in-game battle pass to unlock custom skins.
12. Complex Gaming
Java Address: hub.mc-complex.com
Lastly, we have Complex Gaming, which is a Minecraft PvP server known for a variety of things. It has its own competitive Pixelmon server, realms, Tekkit, vanilla, and even FTB. Each of these modes is filled with a number of the best Minecraft mods, and together, they deliver a unique and entertaining Minecraft experience.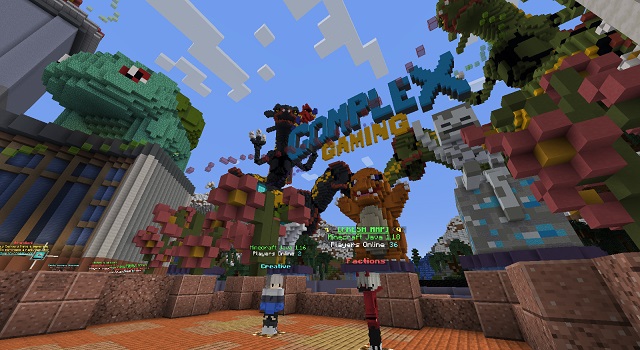 If unique game modes seem like a common theme, this server tries to stand out with its fun Minecraft custom maps. Some of these are dedicated to popular pop culture icons, including Marvel superheroes, Pokemon, Spongebob, and more.
And just like that, you now have a list of the best Minecraft PvP servers to choose from. Some are more competitive than others, and a few are straight-up battlefields. You can choose the one that interests you the most. Each of the PvP servers here is home to a variety of skilled players ready to take on combat. For some players, that is the dream, and for others, it can be a little overwhelming. If you are in the latter bunch, the better option is to create a private Minecraft server. Here, only a selected group of players will be present to compete and play. But if you are planning to play with the online community, which Minecraft PvP server are you going to choose? Tell us in the comments!
With inputs from @radatravar
---
Load More