The new Microsoft Xbox One X as well as last year's PlayStation 4 Pro are souped up versions of the existing eighth-generation gaming consoles. They're basically the same consoles that play the same games, but packs improved hardware to run the game at higher resolutions with stable frame rates. Additionally, they deliver HDR content as well, which essentially means you get to see a much wider range of colors on the big screen. However, if you go ahead and buy one of these new consoles for your ageing Full HD TV, you won't notice any major difference to actually justify the price that you paid for. This is exactly why you need to invest in a great 4K HDR monitor that's able to showcase all the stunning visuals that you expected from these beefed up consoles. So, if you're planning to upgrade to the glorious 4K resolution very soon, here are the 8 best 4K HDR TVs you can buy for Xbox One X and PS4 Pro:
Best 4K HDR TVs for Xbox One X and PS4 Pro
1. LG C7 OLED 4K HDR TV (55 / 65 inches)
When it comes to OLED panels in television sets, it's hard to match the level of sophistication that LG manages to bring to the table. Expect the deepest black levels and widest viewing angles while you're gaming on your Xbox One X or PS4 Pro. The upscaling works phenomenally well even if the game is not being rendered in native 4K, so you can be assured of all the eye candy that you need. When it comes to latency, the LG C7 blows almost all the competition out of the water, with approximately 21-22 ms input lag.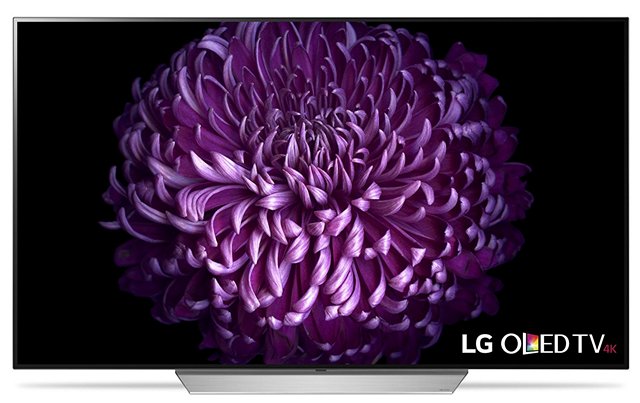 It's also capable of 120 Hz refresh rate if you're willing to tone down the resolution to 1080p. Sure, the Xbox One X and PS4 Pro doesn't support such frame rates, but if you're planning to hook up your gaming rigs, you'll immediately notice the buttery smooth frame rates in fast-paced games. Additionally it supports both Dolby Vision and HDR10 standards for showcasing a much wider range of colors.
Buy from Amazon: (Starts at $1,696)
2. Sony A1E OLED 4K HDR TV (55 / 65 / 77 inches)
We've all been waiting for a 4K OLED TV from Sony for quite some time, and it has finally arrived. It's called the A1E OLED and believe me, it's nothing short of spectacular. Just like every other OLED panel on the market, you can expect the deepest blacks that are perfectly uniform. Thanks to Dolby Vision and HDR10 support, experience a broad range of colors. Moreover, Sony has focused on sound this time around, as the A1 OLED's speaker-less sound system which delivers audio by vibrating the screen itself, works like a charm.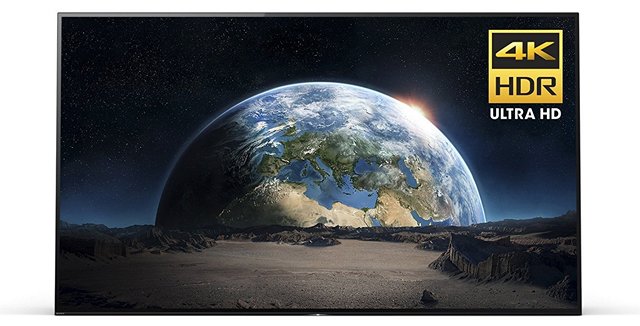 Xbox One X and PS4 Pro owners will be pleased with the exceptional motion performance while gaming. Input lag is quite impressive as well, sitting at around 30 ms while playing in 4K, although not quite as good as the LG C7 OLED that we just discussed. It's also capable of a 120 Hz refresh rate at 1080p, which is pretty useful if you're planning to hook up your computer for gaming.
Buy from Amazon: ($3,998)
3. Samsung Q8C Curved QLED 4K HDR TV (55 / 65 / 75 inches)
For the past couple of years, Samsung has been rivalling LG's OLED panels with their QLED panels. To be very honest, QLED is a step below the OLED panels when it comes to delivering the best possible black-levels, as they are just LCD panels with wider viewing angles, made possible by quantum-dot technology. You can consider it as an LCD display with edge-lit pseudo dimming. However, the brightness levels of Samsung's QLED panels just cannot be matched by LG's OLED panels.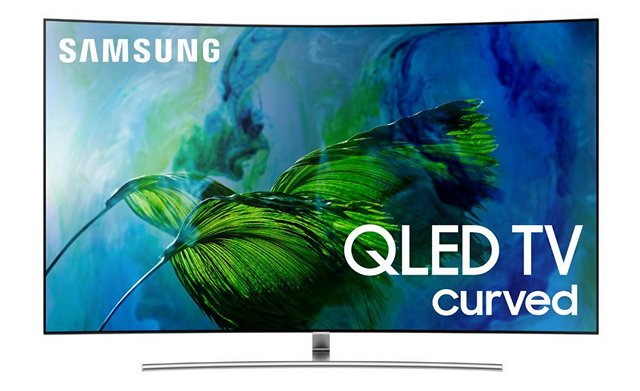 The panel also manages to cover 99 percent of DCI P3 color space, which is impressive to say the least. Xbox One X and PS4 Pro owners will be impressed with the Q8C's latency while gaming. That's right, while gaming in 4K with HDR enabled, you can expect the input lag to be around 20 ms, which is even lower than what LG's C7 OLED TV has to offer.
Buy from Amazon: (Starts at $2,197.99)
4. Sony Bravia X900E 4K HDR TV (49 / 55 / 65 / 75 inches)
Not everyone is rich enough to shell out thousands on dollars for a 4K TV, right? We get that, and that's exactly why the Sony Bravia X900E makes it to the list. Don't underestimate it though, because in terms of price-to-performance, this TV is hard to be matched. Unlike several other big screens in this price segment, the X900E features direct LED local dimming instead of edge lighting, which makes a significant difference in picture quality.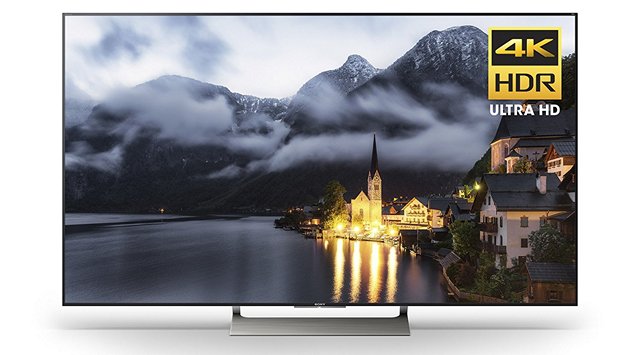 The peak brightness of 936 nits and DCI P3 color space coverage of 97 percent falls just short of Samsung's QLED TVs that cost twice as much. Console gamers who own the Xbox One X and PS4 Pro will certainly be impressed by this screen, as the input lag is just around 31 ms, which is not really expected from a TV in this price bracket. Except for some very minor quirks, the X900E delivers in every single department, making it the best value for money 4K HDR TV out there.
Buy from Amazon: (Starts from $998)
5. Panasonic EZ952 4K HDR TV (55 / 65 inches)
Next on the list, we've got an OLED TV from Panasonic, which rivals the panels that LG has to offer. Panasonic is a brand that takes color accuracy seriously in their TVs and the new EZ952 is no exception in that regard delivering the deepest blacks and contrast levels that an LCD panel simply cannot match. As expected from an OLED panel, the EZ952 shines while showcasing HDR content, which is noticeably brighter as the content display is actually mastered to 4000 nits.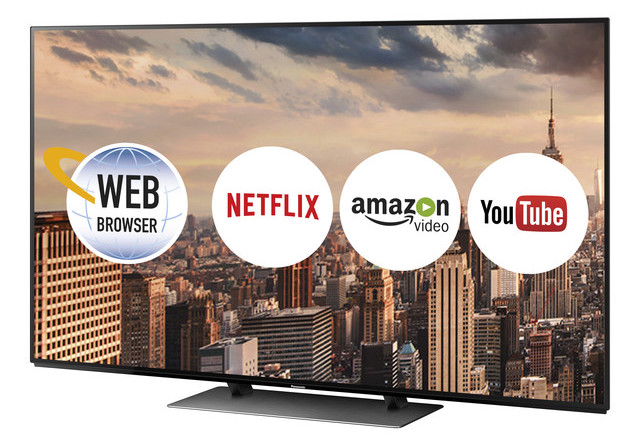 As far as gaming is concerned, Xbox One X and PS4 Pro users will surely be impressed by the 26 ms input lag, but it falls short in comparison to the LG C7 OLED. If you're expecting natural color reproduction for even the finest details that are displayed on the screen, this is the screen that you should be getting for your brand new console. That being said, sound is one of the major weaknesses of this TV, so make sure you get a dedicated speaker system if you're planning to purchase this one.
Buy from Panasonic: (~$3,500)
6. LG SJ8500 4K HDR TV with Nano Cell Display (55 / 65 inches)
The SJ8500 might not do a stellar job as the company's OLED panels when it comes to picture quality and accuracy, but what it does focus on is gaming performance. LG advertises this product as a TV that's clearly inclined towards gaming, and the results can be immediately noticed from its latency. That's right, this 4K HDR TV with LG's Nano Cell display has an extremely low input lag rated at just 15 ms, which might even satisfy competitive console gamers who own an Xbox One X or PS4 Pro. This is significantly better than every other OLED TV that LG currently sells. If you're planning to hook up your computer, you'll be able to take advantage of the TV's 120 Hz refresh rate at 1080p resolution.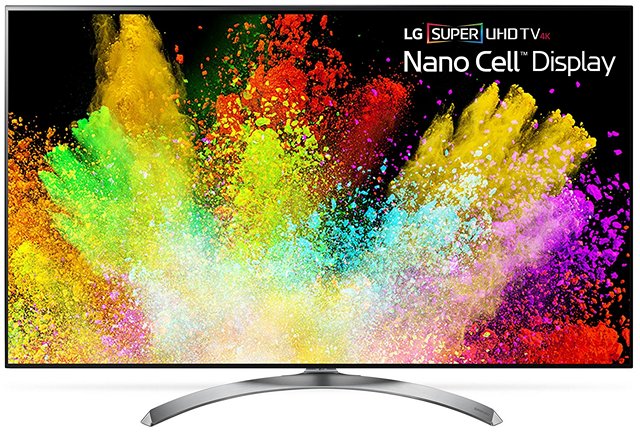 Buy from Amazon: (Starts at $996.99)
7. Samsung MU9000 (55 / 65 / 75 inches)
If you can't afford the price tag of Samsung's premium QLED range, but still want a Samsung 4K HDR TV, then look no further than the MU9000, which delivers great picture quality while also being able to handle motion pretty well while gaming. Sure, it might not produce the deepest black levels like LG's OLED panels or Samsung's own QLED panels, but they're still better than most other LCD panels in terms of uniformity. The input lag is pretty low as well, at around 24 ms which makes the MU9000 great for gaming, especially on a 4K and HDR-capable Xbox One or PS4 Pro. It's able to deliver a refresh rate of 120 Hz, if you could tone down the resolution to 1080p, which might come in handy if you're hooking up your gaming PC.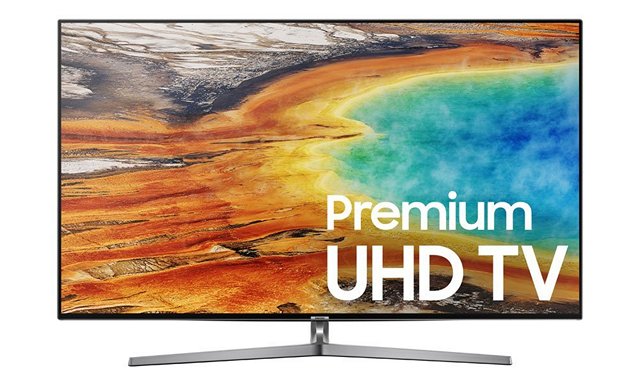 Buy from Amazon: (Starts at $1,197.99)
8. Sony Z9D 4K HDR Smart TV (65 / 75 inches)
If you want to experience the brightest HDR content on any consumer television so far, then Sony Z9D is undoubtedly the king of the jungle. However, you should be willing to shell out thousands of dollars on a 4K HDR TV to get your hands on this one. It's peak brightness is rated at 1800 nits, which is made possible as a result of Sony's new backlight technology. The screen is an absolute dream to play games on, especially if you're having an HDR-supported console like the Xbox One X and PS4 Pro. The input lag is rated at just under 25 ms which is fine, but Sony could have done a better job in this regard. With support for a wide variety of HDR formats like Dolby Vision, HDR10 and HLG, the Z9D delivers the best HDR performance in its class.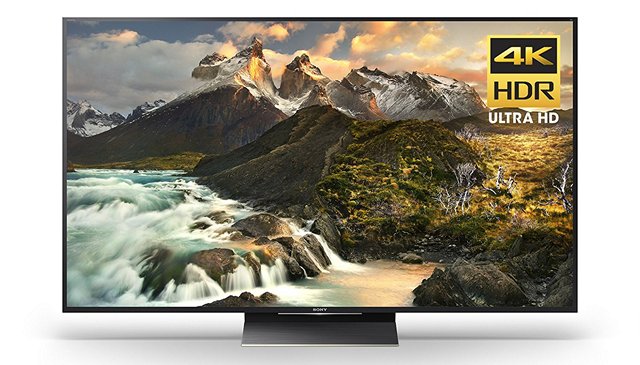 Buy from Amazon: (Starts at $3,998)
SEE ALSO: 10 Best Xbox One X Enhanced Games You Should Play
The Best 4K HDR TVs For Your Xbox One X and PS4 Pro
In order to fully experience the true power of the souped up Xbox One X and PlayStation Pro gaming consoles, you'll surely have to invest in a great 4K HDR TV. It's a significant step up from 900p and 720p resolutions that the standard PS4 and Xbox One consoles are capable of. HDR on the other hand is a game changer, and once you go HDR, it's pretty hard to go back. We're glad that we could list out some of the best 4K HDR TVs that are currently out there on the market at different price points to suit your budget. So, which one of these 4K HDR TVs are you planning to shell your hard-earned cash on? Do let us know, in the comments section down below.