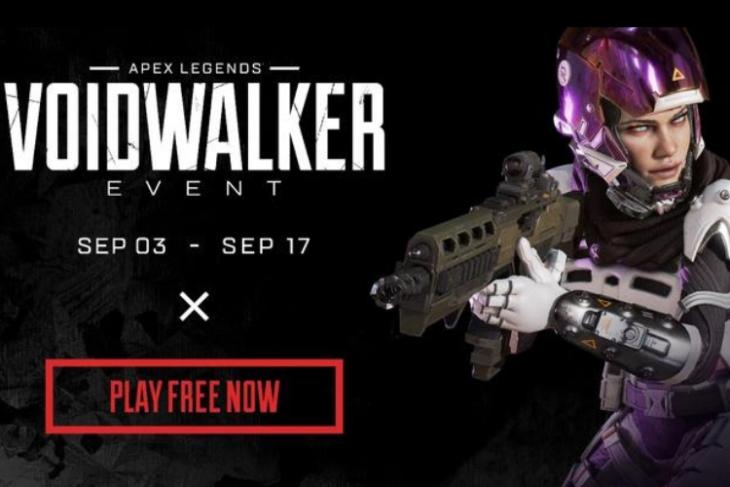 In light of diminishing player numbers, Apex Legends is introducing one event after another. The battle royale title added a limited-time solo mode last month, which it is now following up with a limited-time "Armed and Dangerous" mode.
Called the Voidwalker Event, this limited-time event will start on 3rd September and run until 17th September. The blog post reveals that the event will be centered around "Wraith's mysterious past, introducing lots of awesome content including a new town takeover, a limited-time mode, challenges, and more." 
Prepare to step into the void with a two-week-long event focused around everyone's favorite interdimensional skirmisher.

🔎: https://t.co/LprG5FvTTn pic.twitter.com/YQxRdnwz3N

— Apex Legends (@PlayApex) August 30, 2019
Talking about the Armed and Dangerous mode, you will only be limited to snipers and shotguns and the loot is also said to be pretty scarce as compared to the usual games. Here you could either choose to have a close-combat fight or shoot enemies from afar depending on your play style. Apex Legends is testing out new event modes, which might make a permanent appearance in the future.
Apart from the new modes, Kings Canyon will see a Wraith town takeover as well. Yes, developers are taking cues from Fortnite and altering the map with each new event or season. The official blog post reveals that new Wraith facilities have been unearthed in Kings Canyon, which houses a functional prototype of Wraith's portal.
This functional prototype can give you an advantage, allowing you to get an early jump onto the base or escape a tricky situation. The latter reinitiates a skydive and you could float around to wherever you want. The event also lets you access a range of cosmetic upgrades for $5 per piece, which is pretty affordable.