YouTube is finally adding one of the most necessary features to its platform, video queues. Video queues are essential for any video streaming platform and I was genuinely surprised when I first found out such a basic feature was missing from YouTube. Well, the streaming giant has been silently working on it and has started testing the feature.
You don't need any special insider access to try out the feature. Enabling the feature is quite simple. All you have to do is visit YouTube's experimental features page here and click on the blue button that says Try it out.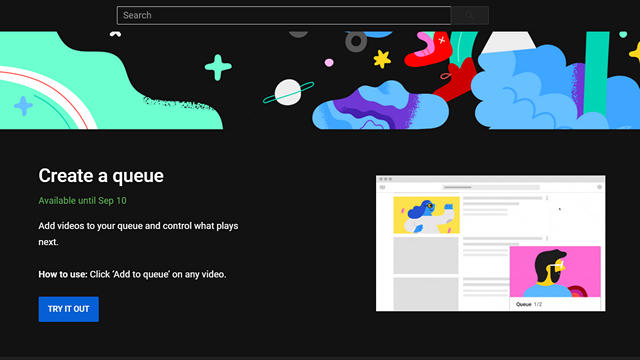 According to a recent report from Android Police, some users are getting a prompt from YouTube suggesting them to try out the new video queue feature. However, that did not happen with either of my Google accounts.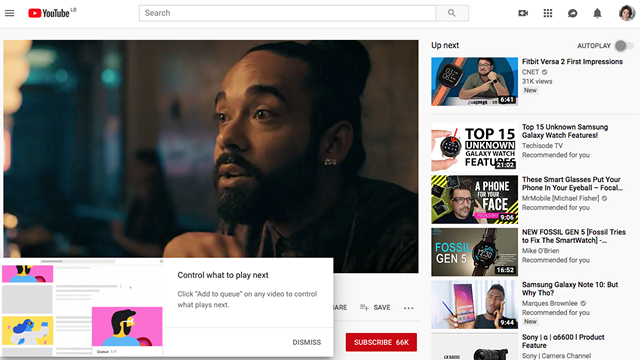 There are two ways to add a video to the queue. You can either hover over the video thumbnail and click on the Add to Queue button that appears over the thumbnail or click on the three vertical dots that appear to the right of the video title and choose Add to Queue.
The feature is neatly implemented in YouTube's mini-player. The video which is being currently played will shift up when you click on the Up arrow that appears near the current video's title. You can also drag to reorder videos in the queue. Take a look at the image below to see the feature in action.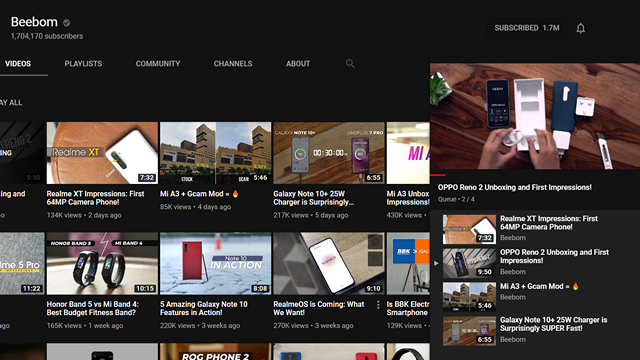 As per YouTube's experimental features page, the feature will be up for testing until September 10. If the feature does not cause any major hiccups, YouTube hopefully will start rolling out the feature to everyone starting next month. There is no information regarding video queues for mobile as of now. So, are you excited to try out video queues? Let us know in the comments.