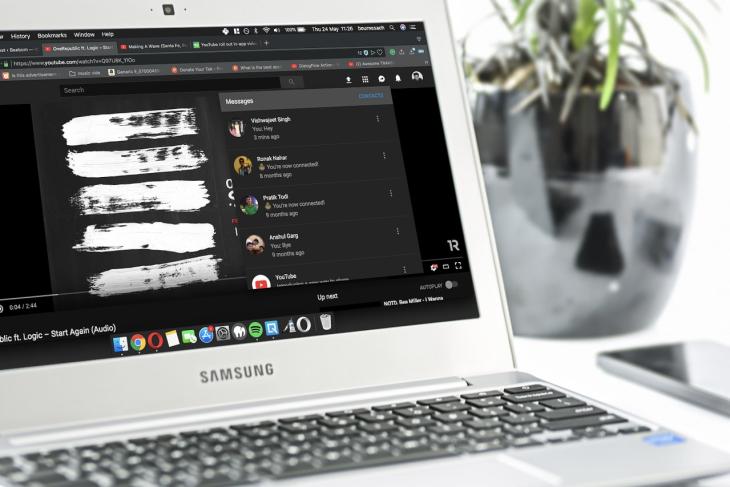 There's no debating the fact that many of us spend our free time on YouTube, and share the videos we like with our friends or family. YouTube had simplified the sharing process by adding an in-app messaging feature to the mobile apps some time ago. And now it's arrived on the web. YouTube has started rolling the same Sharing and Messages features to users on the web, as seen in the Activity tab on the app.
Now when you visit YouTube from your laptop or desktop computer, you will notice a new 'chat bubble' icon on the right of the top header sitting between the notification bell and apps icon. This opens up the messages window, which shows you the contacts you've sent any videos or messages from within YouTube itself. Yes, it is synced with the app in real-time and works just like any other messaging service with separate web and mobile apps.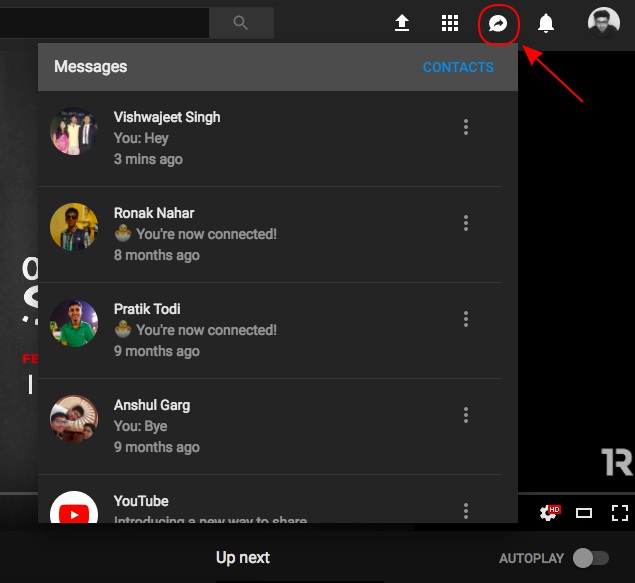 When you tap on any of the contacts in Messages, a chat window pops up on the bottom right of the window – similar to the one on Facebook Messenger on the web. From there you can minimize the chat window, which would remain there while you are on the site. Any videos shared in the chat can be played immediately with just a click.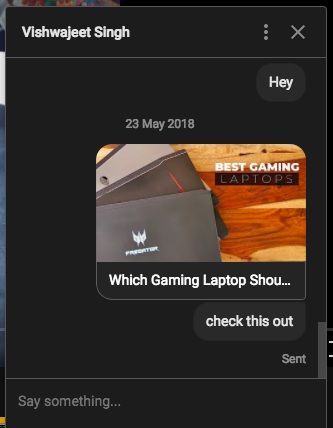 YouTube has also redesigned their 'video sharing' UI to make it possible for you to easily send videos to anyone from their web platform itself.
Besides the embed link and social media sharing options like earlier, you also get a list of your most recent contacts in a pop-up window. You can click on any of the contacts, write a quick message and hit the 'send' button to share the video instantly.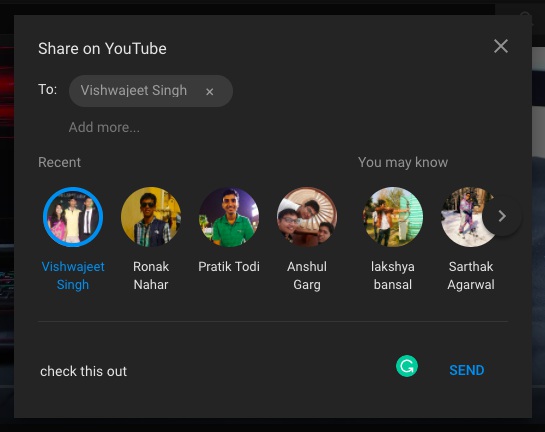 So with YouTube Messages you have yet another way to reach your friends using Google's services, if the several chat alternatives are not enough. Kidding aside, this is primarily to increase one-on-one interaction around YouTube videos, which was earlier restricted to the app. And it should also make it easier for users to send videos, by reducing the number of steps needed to share.
Have you received seen the YouTube messages and sharing feature yet? Let us know in the comments down below.