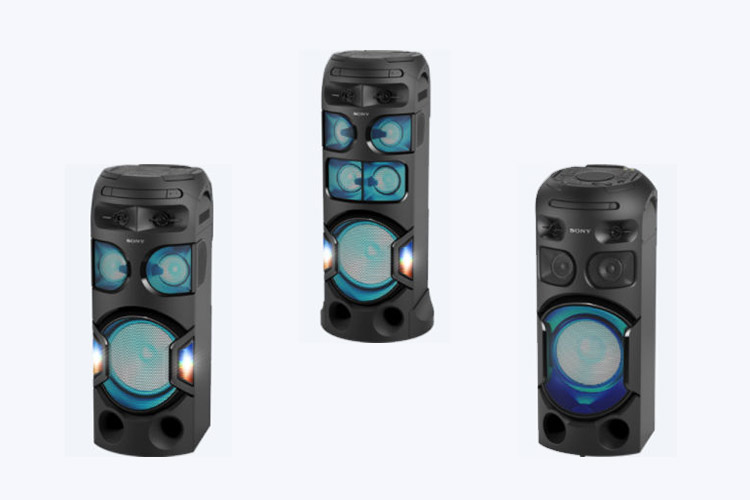 In order to fulfill the growing demand of 'one box style audio systems', Sony has launched three new all-in-one audio systems in India – the MHC-V41D, the MHC-V71D, and the MHC-V81D. The new all-in-one audio systems feature Sony's new TAIKO mode which allows users to use the audio systems like a drum and add a variety of sound samples to their favorite songs using the touch panel.
The speakers also feature a new guitar input mode which provides guitarists with overdrive sound effects which otherwise require professional guitar amplifiers. Users can even plug in a bass guitar into the audio systems and further boost the bass.
Another unique feature found in the new all-in-one audio systems is a gesture control feature which allows users to control the device with the wave of their hand. In order to deliver the best sound output, the all-in-one audio systems are enabled with Digital Sound Enhancement Engine (DSEE) which boosts the quality of any compressed music files.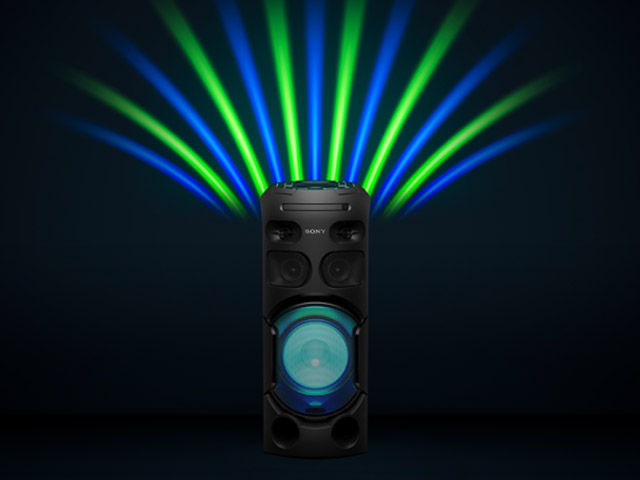 The top-end MHC-V81D is encased in a dustproof and splashproof enclosure which makes it quite durable. It offers 360-degree live sound, which helps it easily fill up a large room with crisp and clear audio. Both the MHC-V81D and the MHC-V71D also feature 360-degree party lights which illuminate the room, creating the perfect party atmosphere. The affordable MHC-V41D, on the other hand, features speaker lights which can sync up with the beat of the music being played.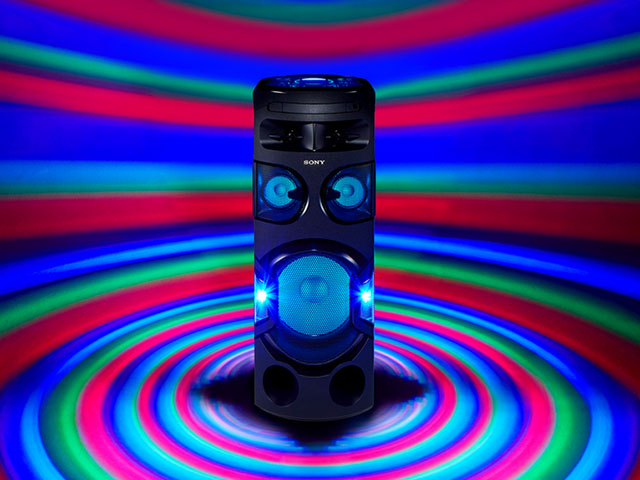 All three systems come with Bluetooth and NFC, and include support for a Wireless Party Chain system which allows users to daisy-chain up to 50 compatible systems together. The systems can be controlled using Sony's Music Center App, which not only allows users to remotely control the music but also allows them to change the lighting and sound effects on the fly. In order to ensure portability, all three systems come with wheels and a handlebar which make then rather easy to transport. Users can also customize the systems with an optional DVD/CD player and HDMI output.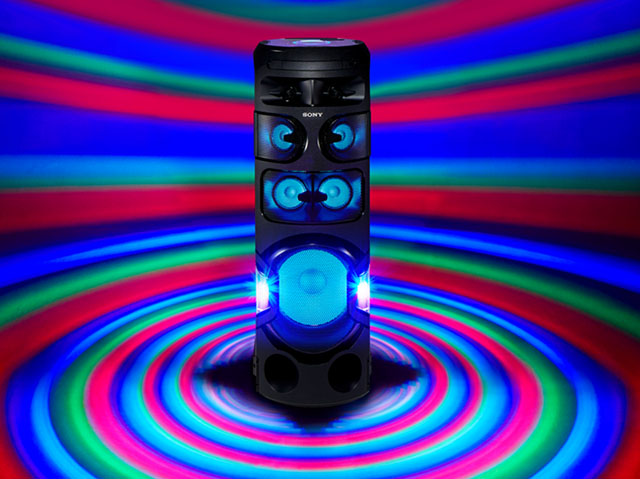 In terms of pricing, while the entry-level MHC-V41D is priced at Rs. 30,990, the MHC-V71D is priced at Rs. 41,990 and the top-end MHC-V81D is priced at Rs. 51,990. The new all-in-one audio systems will be available across all Sony Center and major electronics retails stores in the country.
---