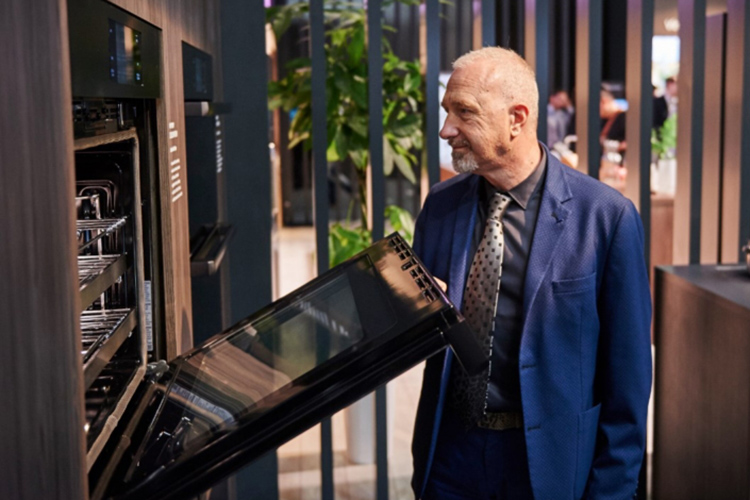 Samsung's connected home appliances business witnessed a five-fold growth compared to the rest of the market in Europe during the last year. This has inspired the company to display special appliances that offer IoT connectivity and can work in alliance with other connected appliances at home at the EuroCucina 2018 exhibition in Milan, Italy.
Samsung has presented a wide range of IoT-connected products for the kitchen that can be deployed as built-in kitchen appliances. These include products like a smart refrigerator, a stove with a virtual flame, a multi-storeyed oven, and a dishwasher.
https://www.youtube.com/watch?v=09jHVgBAm_E
To start off, Samsung has introduced a refrigerator with Twin Cooling Plus technology which is basically a fancy name for controlling the lower and the upper compartments independently. It features a screen which can be used to control other Samsung smart devices in the home. It also comes with features like meal planner, Bixby, support for recipes, and shopping list to make cooking more convenient.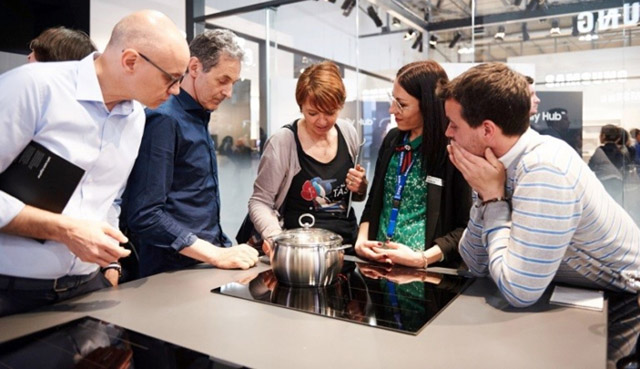 The virtual flame cooktop is basically an induction stove that fakes the effect of flames, making it easier for the users to recognize and control the heat of the stove. The WaterFall dishwasher uses the effect of falling water to clean utensils more efficiently.
https://www.youtube.com/watch?v=pSzYtilk92Q
The most endorsed appliance is the Dual Cook Flex oven which has been built considering the cooking habits of Europeans. It features a dual compartments which can be used at different temperatures without altering the heating of the other. This can be used for cooking two separate dishes at the same time. The over can be remotely pre-heated, monitored, and controlled from anywhere using the SmartThings application. It also comes pre-fed with guidelines and recommendations for different ingredients and recipes which make cooking easier.
In 2016, Samsung acquired luxury brand Dacor which specializes in making built-in fittings for smart and modular kitchens. This will help in the company's stride towards providing smart and good-looking smart kitchen appliances that make use of IoT technology. The company is committed to making all appliances IoT-ready as well as intelligent by 2020, but it will have to ensure that security concerns do not hinder their progress.
---