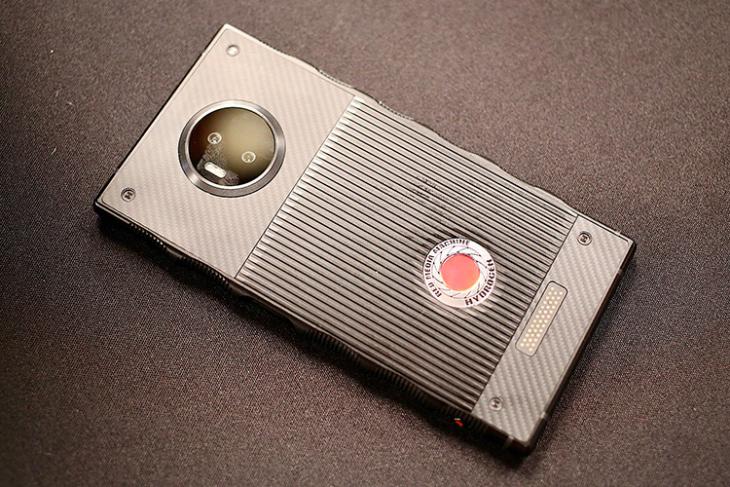 RED, a company renowned for high-quality and professional cameras, had announced its plans to enter the smartphone segment last year and even put the smartphone up for pre-order in July 2017. But even a year later, the company's first smartphone – the RED Hydrogen One – has been in limbo as it is filing the edges on what could be the world's most powerful smartphone camera.
As RED buckles up finally make the Hydrogen One available to buyers this summer, the smartphone appears to have paid a visit to the benchmarking platform Geekbench. This reveals the specifications of the smartphone including an outdated Snapdragon 835 processor.
While the processor is not at all bad, we would have appreciated if RED could revamp the chipset to a more recent, Snapdragon 845. The smartphone is designed for power users, especially professional photographers or videographers, and adding the latest chipset will add more power to handle the demanding tasks.
Aside from the Snapdragon 835, the RED Hydrogen One will come with 6GB of RAM and Android Oreo 8.1. Among other interesting features of the smartphone is its 3D holographic display which RED is very possessive about and hasn't let journalists around the world share a glimpse of. The display will be able to convert almost every form of content into 3D content on it as well as play VR, AR, and Mixed Reality content without a dedicated headset.
The RED Hydrogen One will also feature support for modular enhancements similar to Moto Mods. These will primarily include additional lenses to boost the imaging capabilities of the device, and will also allow users to hook the phone up to high-end RED cameras, presumably for easy syncing and editing of the recorded media.
The RED Hydrogen One will be sold in partnership with Verizon and AT&T, starting at a price of $1,295 for the aluminum variant and going as high as $1,595 for the Titanium one.