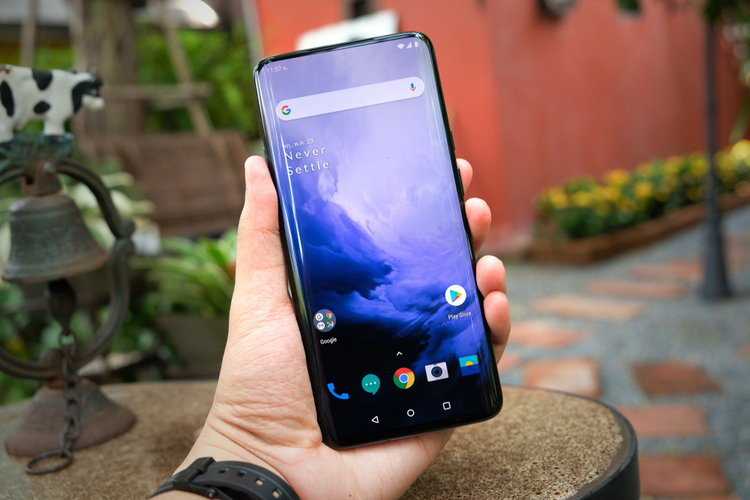 OnePlus has regained its crown as the top premium smartphone vendor in India after surrendering the pole position to South Korean consumer electronics giant, Samsung, last quarter. According to Counterpoint Research, the Chinese smartphone maker accounted for 43 percent share in the premium segment during Q2, 2019, driven by strong demand for its newly-released flagship smartphone, the OnePlus 7 Pro.
OnePlus was followed by usual suspects, Samsung and Apple, at numbers two and three, respectively. Counterpoint defines 'premium' smartphones as devices costing above Rs. 45,000, which is around $645 at current exchange rates. OnePlus also clocked its highest-ever quarterly shipments globally, earning it a place in the global top-ten for the first time in history.
We're calling it 🥇

With a 43% market share, we emerged as the market leader in the premium smartphone segment, and by extension making you the No. 1 community!

Does the future hold something bigger 🤷‍♂️ pic.twitter.com/OYgE1UaN5S

— OnePlus India (@OnePlus_IN) August 1, 2019
Overall, Xiaomi retained the top spot in India with 28 percent marketshare as smartphone shipments in the country grew to 37 million units, setting an all-time second-quarter shipment record. While OnePlus, Samsung and Apple were duking it out to become the number one player in the premium segment, Realme, Asus and Nokia HMD made the biggest strides in terms of marketshare, emerging as the fastest growing brands (YoY) in the country.
After surpassing Samsung and Apple last year to become the undisputed leader in the premium segment of the Indian smartphone market for the first time ever, OnePlus briefly lost its crown last quarter, when Samsung regained its preeminent position in the segment with strong sales of its Galaxy S-series devices. That reversal, however, is now seemingly a thing of the past, thanks largely to the resounding success of its OnePlus 7 and OnePlus 7 Pro.
---