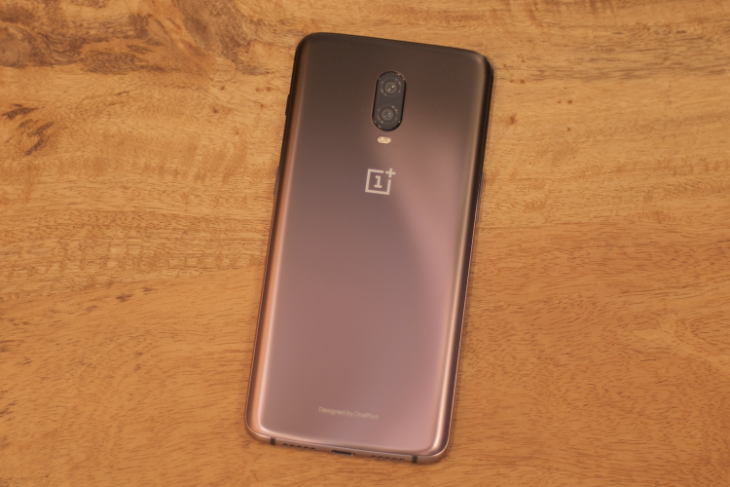 Like with its phones in the past, OnePlus has released a special color for its latest OnePlus 6T. The Thunder Purple edition had already been announced earlier this week. And now we can finally show you what it looks like in person.
I can't tell you I was blown away by the Thunder Purple color on first sight. If anything, it was underwhelming – even though I must say this is the most lighthearted look on a OnePlus phone yet. Its phones are known for the gritty dark look, and Thunder Purple is at the other end of the spectrum.
OnePlus has gone for a gradient look with deep black on the top and purple on the bottom, with a noticeably lighter block on the left of the back. It's not everyday that you see such a color on a phone.
The overall look is a little splotchy, and not as smooth as some other gradient-backed phones. The color separation is too dramatic for my tastes. It's quite unlike the Huawei P20 Pro's gradient back or any number of Honor phones which have sported this look in the past year. In fact, I would call it the most non-subtle gradient look.
OnePlus has gone for a gradient treatment on the metal sides too. This is something most of us at Beebom didn't like, while the Thunder Purple back polarized the team – many appreciated the fresh look which doesn't mimic any other phone brand.