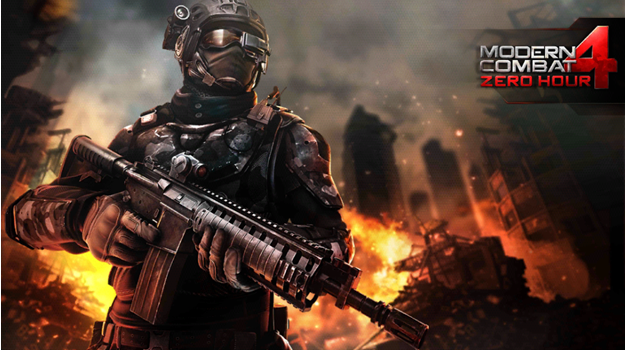 Gameloft has arrived with yet another benchmark breaking game on Android and IOS. Droid users after waiting for a long time as compared to IOS users have finally got chance to get hands on the latest game of the modern combat series. Since the launch of the 1st modern combat series it has always been a benchmark setter and this game is no exception. Modern combat 4 : zero hours brings out the real juice of hardware ,graphic capabilities and thrill of first person shooting experience along with the blend of awesome story line up to render quality game playing which is close to that of a high end gaming console. Playing this game can make you stick for hours with your device forgotten into the world of fps shooters.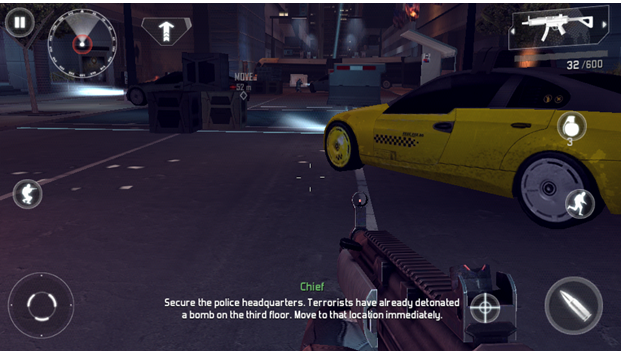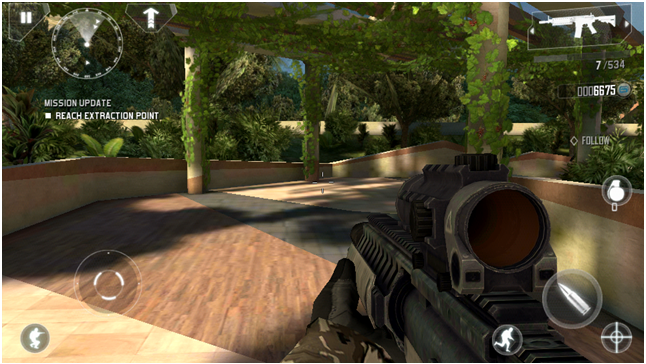 As said it definitely is way ahead of other FPS games available on app store and google play. This is more than casual gaming, taking it to the next level of seriousness.
Let's have a look at what all is offered by this game.
MC4: zero hour is a first person shooter (FPS) game where you can play the game in campaign mode or as multiplayer online.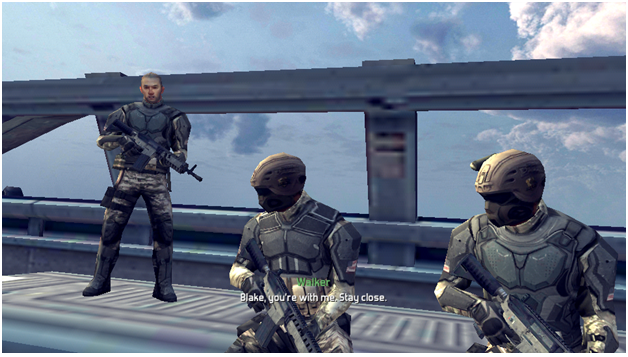 The game play includes unique use of gyroscope for changing directions, which is a lot better than using keys on touchscreen. The buttons can be rearranged on the screen for playing. You can disable gyro. If don't find it comfortable but frankly speaking using gyro after a few attempts makes shooting a fun and real experience. While running you can use gyro to change your direction or looking at other side. It's a lot simple than using buttons, but don't forget to calibrate gyro before you play. Well the real experience is not just because of hardware controls but due to the nice blend of story line-up and in between story and moves and actions like you can dodge you enemy and stab him with knife.
SEE ALSO:  Play Angry Birds in Real Life
The game allows you to pick up RPG and launch missiles, remotely control unmanned robotic vehicles, fire on enemies and have a fun ride on hummer having some shooting practice saving your head from enemy guns and choppers. In between the missions you will have a chance to have hands on new guns, new moves and keypads to crack the code and many more.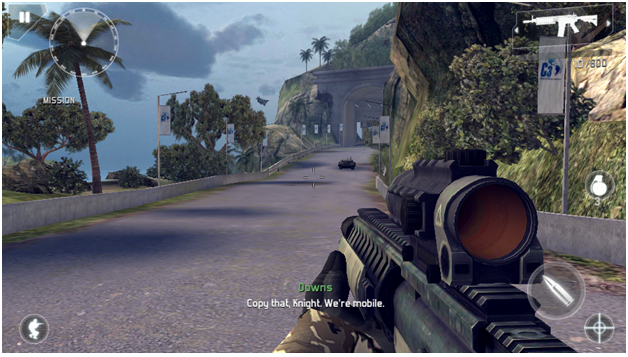 The background sound effects and the teammates shouting and asking for cover, firing on enemies and player just using abusing words make it a real hard core FPS game for 18+ age group.
In the end the game justifies its massive 1.9 GB size and would be incompatible on some devices, but those who have this available in Google play, go and try it now you. It is certainly the best FPS game on android and all credit goes to Gameloft for their high end games.
Platform:
Android and IOS
App Size and game data:
1.9 GB
Developer:
Gameloft
Availability
Paid on Google Play
https://play.google.com/store/apps/details?id=com.gameloft.android.ANMP.GloftM4HM