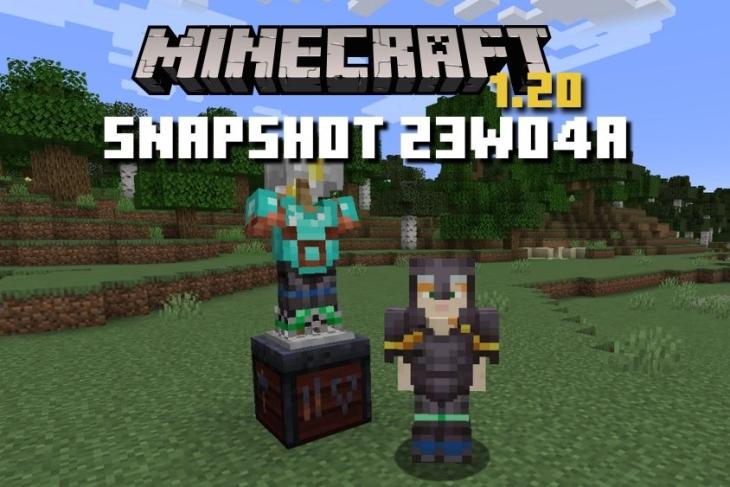 Minecraft just got its biggest snapshot release since the last major update, and it changes some fundamentals of the game. It has better customization, harder-to-reach Nether item, and new items for several in-game structures. But are these changes truly game-changing? Let's explore Minecraft 1.20 Snapshot 23w04a and find out!
Minecraft 1.20 Snapshot 23w04a is Live
Armor Customization in Minecraft 1.20
The biggest feature of Minecraft 1.20 Snapshot 23w04a is armor customization. The game now allows you to add a variety of patterns to your pieces of armor to create limitless and truly unique wearables. This is possible with the help of the new "Smithing Templates – Armor Trims," which act as unique cosmetic patterns for each armor piece.
There are 11 armor trims in the game, and each one of them spawns in a particular in-game structure in all three dimensions, including overworld, End, and Nether. Some trims are rarer than others, which opens up a new collection challenge for the players.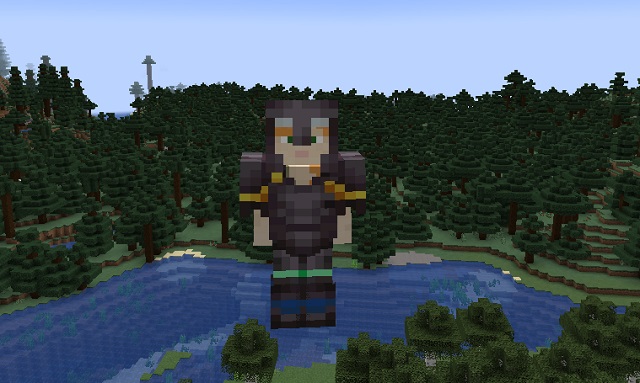 Furthermore, you get to choose between 10 color options while applying each armor trim, pushing the custom armor options even further. The said color options are based on various in-game ores, ranging from diamond to lapis lazuli. Though, as you might expect, the colors of armor trim must be different for it to work. For example, you can't use a gold trim on gold armor.
Lastly, all of this customization is only possible with the help of the new Smithing table in Minecraft. Before the release of Minecraft 1.20 Snapshot 23w04a, this utility block was only useful as a villager job site or for creating Netherite items.
Netherite is Harder to Use in Minecraft 1.20
Netherite is the strongest material in Minecraft, but when it comes to obtaining it, most veteran players have no issue getting their hands on this item. Many might even consider it overpowered and seems like Minecraft developers share the same thought. That's why MC 1.20 snapshot 23w04a has added an additional condition for using Netherite.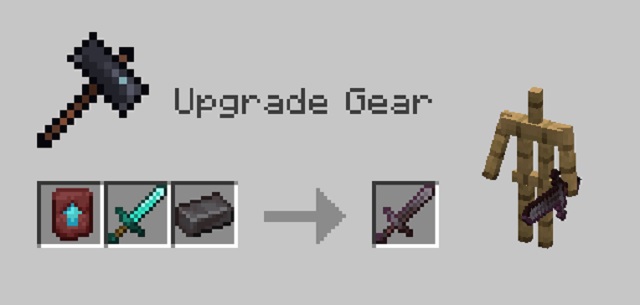 To create a Netherite item, in earlier versions, you have to combine the diamond variant of that item with a Netherite ingot in the Smithing Table. Now, this combination only works if there is a Smithing Upgrade Template in the table. This template exclusively spawns inside the treasure rooms of Bastion Remnant in the Nether dimension.
Moreover, every template only has one use. So, you either have to loot a bunch of Bastion Remnant, which is dangerous. Or, you will need to make copies of the template, which requires 7 diamonds and 1 Netherrack in its crafting recipe.
Other Changes
Other than the armor customization, Minecraft 1.20 Snapshot 23w04a has the following major changes:
The glinting effect on enchanted items is much more subtle than before.
Smithing Table is now dynamic and shows compatible items for each slot, based on the template installed into it.
Elder Guardians can drop a Smithing Template when killed. They are the only mob with this loot.
The execute keyword has a new association in the form of the "origin" of a particular object or action.
You can find more details about the technical changes and the bug fixes on the official changelog (here). First, we got new mob heads, and now, this armor customization, Minecraft 1.20 seems to be focusing heavily on self-expression. And we're pretty excited to see what else is headed our way. In the meantime, how are you planning to design your armor? Tell us in the comments below!