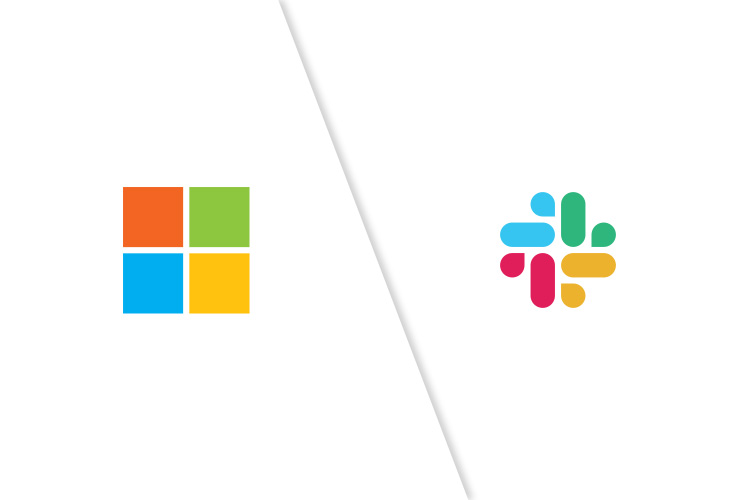 Microsoft has banned its employees from using Slack Free, Slack Standard, and Slack Plus, and is discouraging them from using services like Google Docs, and even AWS. The report comes from The Verge, which cites the company's reasoning for banning Slack as "Slack Free, Slack Standard and Slack Plus versions do not provide required controls to properly protect Microsoft Intellectual Property (IP)"
Microsoft did accept that Slack Enterprise Grid version does in fact provide the security controls to protect the company's Intellectual Property, but asked its employees to not use a competing service for company business. "Slack Enterprise Grid version complies with Microsoft security requirements, however, we encourage use of Microsoft Teams rather than a competitive software," said the company.
The company is suggesting that employees using Slack should migrate their chats and files related to Microsoft's business to Microsoft Teams "which offers the same features and integrated Office 365 apps, calling and meeting functionality." That's a very advertisement-like language, which I find funny, because if you have to advertise your own product to your own employees, there's just something wrong there.
Anyway, apart from that, the company has also asked its employees to not use Google Docs, or Amazon Web Services (AWS) since they compete directly with Office 365 and Microsoft Azure respectively. The company also said that using these services requires a business justification.
Grammarly is also banned, as both the Office plug-in or a browser extension, because it can read the content of potentially confidential emails and files.
Microsoft's decisions make sense when you consider the security and Intellectual Property concerns raised by the company, but there's also the fact that Microsoft has been competing very aggressively against Slack, and to continue competing against it, it will have to allow its employees to use the app. It'll be interesting to see how this plays out for Microsoft, since Slack and Google Docs are two of the most popularly used services for team communication and collaboration.
---