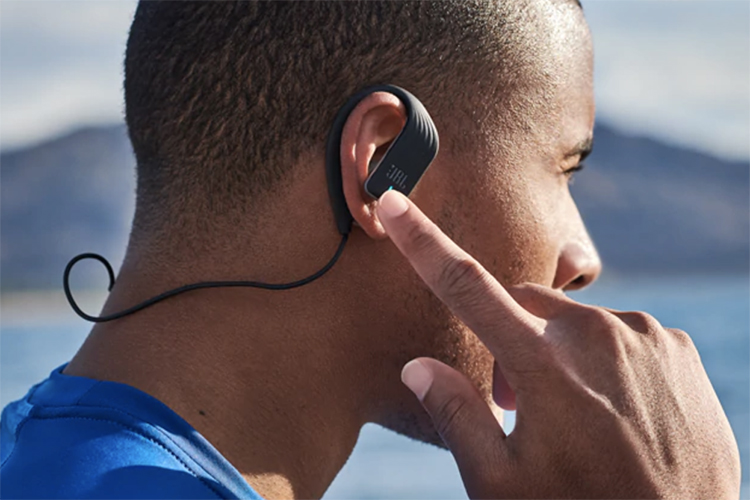 If you can't get through your workouts without music, JBL has a new wireless audio product just for you. The audio company has launched the JBL Endurance Sprint Bluetooth headset in India for Rs 3,999.
The headset is designed for the comfort during fitness activities, where many earphones suffer from loose fit and frequently pop out of the ear. With magnetic hooks that wrap around the ear comfortably, the earbuds stay in place while the button-less touch controls make it easy for you to control music playback or manage volume without fidgeting for buttons while working out.
The Bluetooth headset from JBL is also resistant to water and comes with an IPX7 rating. This means that it can stay put against rain or a stream of your sweat after an intense workout. However, the headset cannot be used when you're swimming. Its waterproof property should also make cleaning the headset with wet wipes or a cleaning agent easy, while the ribbed design not only gives it an attractive appearance but should also helps channel any moisture for quick drying.
The earbuds have what the company calls a "TwistLock" design which allows users to firm the earbuds' grip by twisting them. But irrespective of how tightly you tuck them, JBL claims that the earphones will not hurt because of their soft material of construction.
The Endurance Sprint Bluetooth headset is promised to have an eight-hour-long battery backup while recharging it should take you around two hours. JBL says that you can get an hour's worth of battery juice by charging the Bluetooth headset for just 10 minutes.
JBL is offering the headset in five attractive colors including black and gray, cobalt blue, black and yellow, red, and blue and can be pre-ordered via Harman Audio's official store. The shipments will begin on September 16.
We have a review coming up shortly in case you're wondering how these sound, so stay tuned.
Pre-order the JBL Endurance Sprint Bluetooth headset on Harman Audio Official Store (Rs 3,999)
---