Facebook and Instagram are no longer just social media platforms. They have turned into a marketplace, a hub for watching videos just like YouTube, a service for game streaming, and more over the years. Among all this, the ad network is what binds all of Facebook's services into one fold. According to a report, Facebook generates more than 98% of its total revenue from ads. It gives a peek at how widespread its ad network is and how much data it collects for personalized ad targeting. Nevertheless, if Facebook managed to catch your attention with its ad recommendations and you want to find an ad that you recently saw on Instagram or Facebook, then follow our guide below. In this article, we tell you where to find all your recently viewed ads on Instagram and Facebook.
Find Recently Viewed Ads on Instagram and Facebook (2021)
Here, we have mentioned all the ways you can find your recent ad activity on Instagram and Facebook. You can click on the links below to jump to a relevant section.
Find Recently Viewed Ads on Instagram
1. To find recently viewed ads on Instagram, you need to install the Instagram app on your Android or iOS smartphone. Ad activity is not available on the website. Once you have installed the app, open your profile and tap on the hamburger menu. Then, open to the "Settings" menu.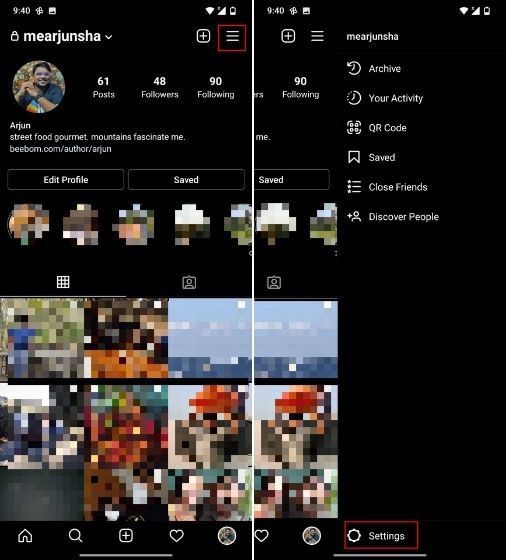 2. Next, tap on "Ads" and select the "Ad Activity" option.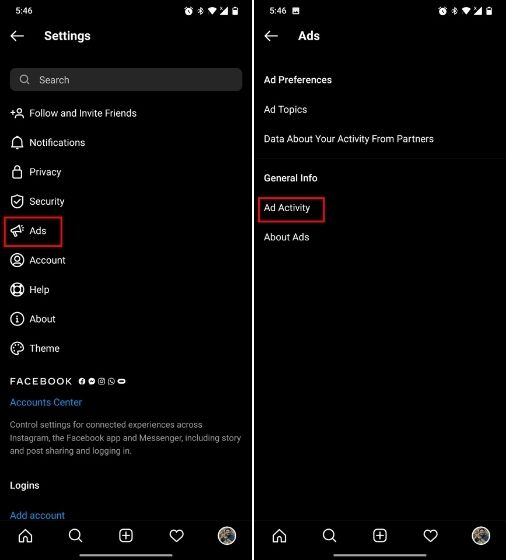 3. Here, you will find all the recently displayed ads on Instagram. Bear in mind, Instagram only keeps a log of ads that you have interacted with on the platform. It includes ads you interact with on the feed as well as Instagram Stories. If you merely saw an ad while scrolling through your feed, then it won't show up here.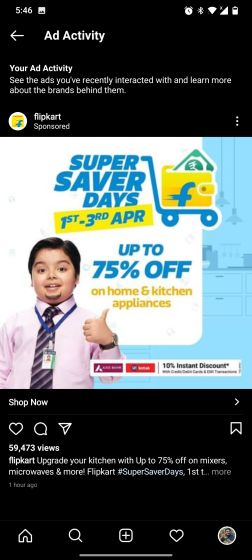 Find Recently Viewed Ads on Facebook
1. If you use the Facebook app on Android or iOS, open the hamburger menu from the top navigation bar. After that, tap on the "Recent Ad Activity" option. If you don't see the "Recent Ad Activity" option here, scroll down and tap on "See More" to reveal more settings options.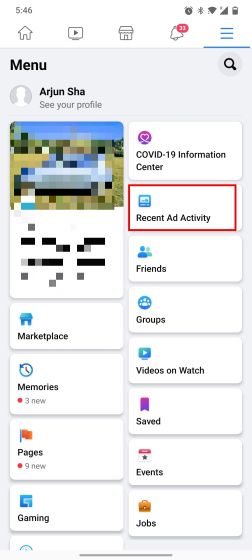 2. Much like Instagram, you can find all the recently viewed ads on Facebook here. It also gives you information on when you clicked on the link and the ability to save the ad for later perusal.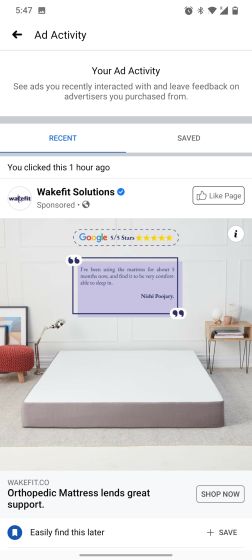 3. Apart from the app, Facebook also allows you to find recently displayed ads on its desktop and mobile website. However, keep in mind, it only gives information about the advertiser and not the exact ad. If you are on a desktop, click on this link to see your recent ad activity on Facebook.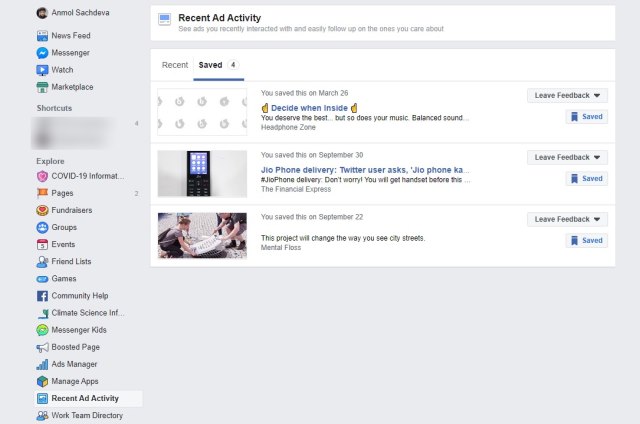 4. And in case you are using Facebook on a mobile browser, then open the hamburger menu and scroll down. Here, tap on Settings.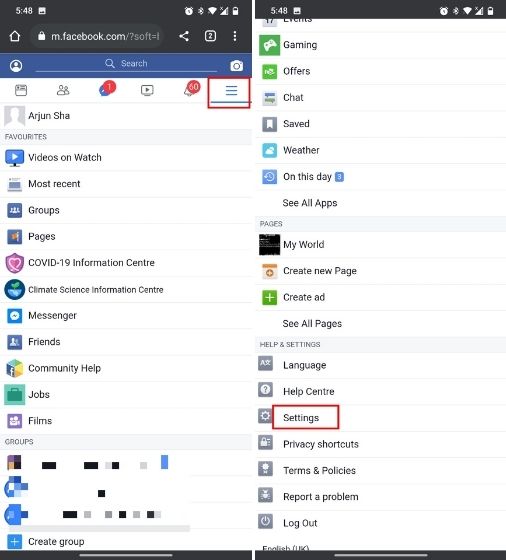 5. After that, scroll down and open "Ad preferences". Next, tap on "Advertisers whose ads you have clicked" to see ads you recently saw in your feed.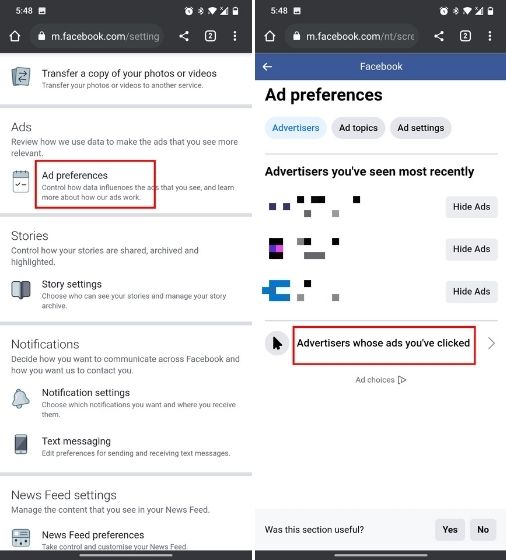 6. Here, you will find the list of advertisers with whom you have interacted on Facebook.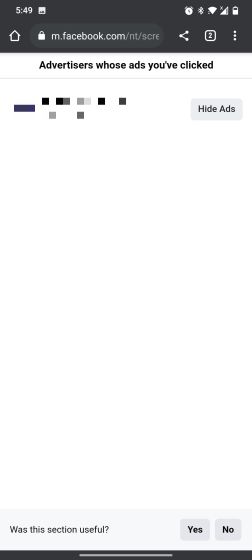 Discover Old Ads on Instagram and Facebook
So that is how you can find old ads you recently saw and interacted with on Instagram and Facebook. We all know how powerful Facebook is, as a company, when it comes to ad targeting. While it helps many people find their choice of products, it does not sit well with me. In case you want to severely restrict Facebook from targeting you with personalized ads, go through our guide and remove Off-Facebook Activity. It will prevent Facebook from using your ad preferences data collected from third-party apps.
And if you are done with Facebook's absolute disregard for user privacy, then go ahead and delete your Facebook account without leaving any trace. Lastly, if you are looking for a way to restore deleted posts on Instagram, you can do that as well. Just follow our linked guide. Anyway, that is all from us. If you have any questions, comment down below and let us know. We will surely try to help you out.