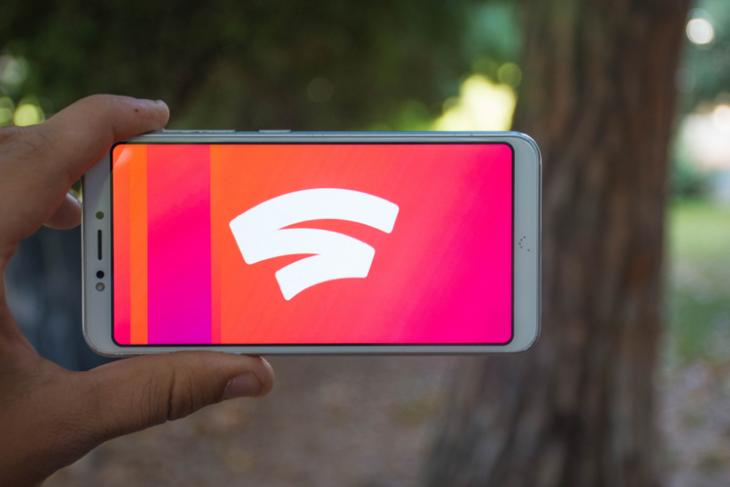 Launched last November, Google's Stadia game streaming service was originally limited to only a handful of Pixel devices, but the company has now started to expand it to more Android devices. In an official Stadia community post on Tuesday, the company announced that the service will be available on a whole bunch of more phones starting February 20, although, the list is still restricted to Samsung, Asus and Razer devices for now. The complete list of new compatible phones includes:
Samsung Galaxy S8
Samsung Galaxy S8 Plus
Samsung Galaxy S8 Active
Samsung Galaxy Note 8
Samsung Galaxy S9
Samsung Galaxy S9 Plus
Samsung Galaxy Note 9
Samsung Galaxy S10
Samsung Galaxy S10E
Samsung Galaxy S10 Plus
Samsung Galaxy Note 10
Samsung Galaxy Note 10 Plus
Samsung Galaxy S20
Samsung Galaxy S20 Plus
Samsung Galaxy S20 Ultra
Razer Phone
Razer Phone 2
Asus ROG Phone
Asus ROG Phone II
Google Stadia, in case you don't remember already, was thus far available only on a handful of Pixel phones, although, it can be made to work on most rooted Android devices by changing the phone's build prop to trick Stadia's device-check mechanism. If Google Stadia is supported in your region and if you're interested in running Stadia on your non-Pixel smartphone, you can check out our detailed guide on the subject.
Launched last November with just 12 games on board, Google Stadia increased to 22 titles the following week, with support for a whole host of popular titles, including Final Fantasy XV, Metro Exodus, Wolfenstein: Youngblood, Football Manager 2020 and more. The service costs $9.99 per month, but the company plans to offer a free tier before the end of this year.