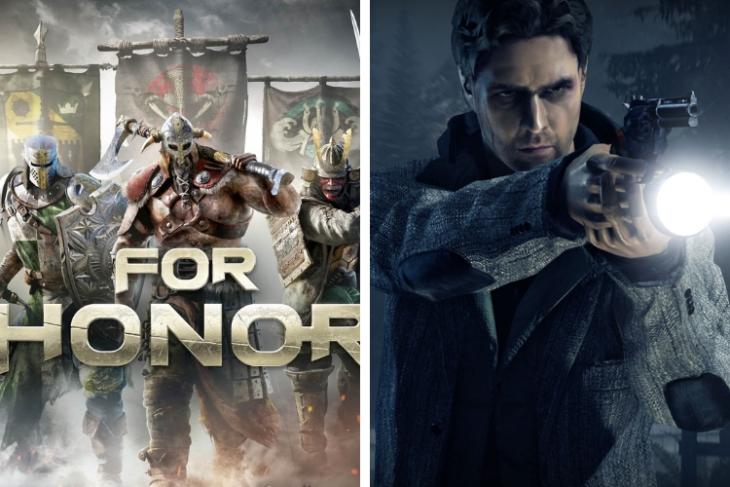 Fortnite developer Epic Games may be new to the game distribution scene, but it's on a steady rise. Epic Games Store is currently seeing an influx of new games and developers are picking them over Steam for the higher payout. While it has attracted game makers, Epic is looking to increase gamer inflow with a weekly 'free game' promotional activity. I mean, it's not a bad deal if you can get two great games for free every week.
The two games available for free this week, up until August 9, are Ubisoft's For Honor and Remedy Entertainment's Alan Wake. Here's what you need to know about these two titles:
First up, you can grab the standard edition For Honor, which sells for $21.99 on the Epic Games Store for free. It's quite a steal if you are into battle sims. This title will see you assume the role of a medieval-time warrior, be it knights, samurai, exiles or Vikings. It then requires you to learn combat and participate in battles against the other clans. The game not only has a single-player mode but also includes a multi-player action mode.
The second title that's available for free on the Epic Games Store right now is a mystery narrative-driven single-player game named Alan Wake. Created by renowned Max Payne developer Remedy Entertainment, this title sees you as a best-selling writer whose wife disappeared while they were on vacation in a small town called Bright Falls. He needs to use pages of one of his older novels to solve a twist-laden mystery and save her.
Alan Wake normally sells for $5.99 but you can currently grab it for free. The plot does sound intriguing and I've already got my game on download, even if it's 10 years old.
Epic Games Store is already teasing one of the titles that will be available for free next week. Called GNOG, it is a 3D puzzle game where you'll find yourself interacting (grab, click, spin, poke, pull and point) with a hidden world of toys. It's said to have stunning graphics and sounds like a fun title. So, would you be interested in checking out these games for free? Let us know in the comments below.
Check out the free games on Epic Games Store here