The first step in getting started with Bitcoin is choosing a secure Bitcoin wallet. It contains the private and public address, which is used to gain access to your Bitcoins. Simply put, it is your go-to destination to store, receive and send Bitcoins. There are different types of Bitcoin wallets available, so choosing among them can be quite daunting. Before I tell you about the best Bitcoin wallets, here are some things to look for before considering a Bitcoin wallet:
Bitcoin Wallet: What to Look For?
Amidst the growing number of Bitcoin wallets, how do you choose which wallet is best suitable for your needs? In this section, I attempt to trim down to the features you need to look for when selecting a Bitcoin wallet.
Company Reputation: This comes from common sense, but is worth reminding. Who is the company behind the app? How securely do they store the information on their servers? It takes a fair amount of time to build a reputation. Being an enthusiast, you might want to stay updated on the latest wallets, but when money is concerned, you might want to stick with reputed companies.
Open Source/Security: Open source wallets are definitely a plus because it allows any developer to review the code and verify the security infrastructure of the wallet. This can be particularly beneficial for new wallet entrants, as it gives them a solid base to build a reputation. Also, favour the wallets that store private keys offline rather than their servers.
Privacy: The Bitcoin network is actually pseudonymous. Anybody can see the transaction history and the account balance linked to your public address. So, If you're really paranoid about security, look for wallets that support the TOR network.
MultiSig account: It is a new feature wherein multiple private keys can be set-up for a single Bitcoin address. This enables users to set-up a shared account that needs private keys from multiple people to confirm a transaction. This adds an extra layer of security for corporate/family-sharing accounts.
Backup features: The wallet should provide a good backup mechanism, which ensures that you do not lose access to your Bitcoin account even if your device is damaged/stolen.
Platform Availability: Given the myriad of computing devices available today, it's necessary to ensure that your wallet of choice is available on your platform. If you are ready to compromise on security for accessibility, you may use a web-based Bitcoin wallet portal. Also, make sure that it is compatible with the hardware wallet you are planning to use.
Now that you know what to look for, let's check out the 11 best Bitcoin wallets for every platform:
1. Copay
Copay is brought to you by the good folks over at BitPay. BitPay is a reputed Bitcoin service and takes pride in its security infrastructure. Copay is a multisig wallet, which means you can set-up a shared account that needs private keys from multiple people to confirm a transaction. It is open source, which means that any developer can audit the code and vouch for its security features. The private key is stored on the client side, which further enhances security. It also allows you to set-up a 12-word mnemonic, which should be recorded to backup the Copay wallet.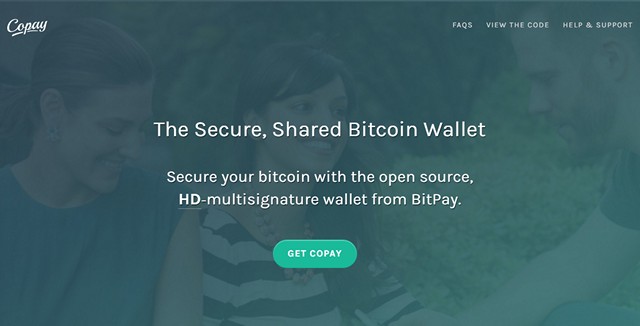 To make it more interesting, Copay is the only major Bitcoin wallet which is available on all computing platforms – Android, Windows Phone, iOS, Windows, macOS, Linux and heck, even a Chrome extension. Overall, Copay is an extremely secure Bitcoin wallet available on any computing platform you can imagine.
2. Mycelium
Dubbing itself as the "Default Bitcoin wallet", Mycelium is a semi-open-source Bitcoin wallet. Its code is open to everyone for review, but you cannot modify or redistribute it. It does not support multisig accounts, but the developers say it's on the roadmap. The data sent over the network is encrypted to offer the strongest level of security. For enhanced privacy, it also allows you to connect to the TOR network. It also allows you to backup your account and even PIN protect the wallet on your mobile.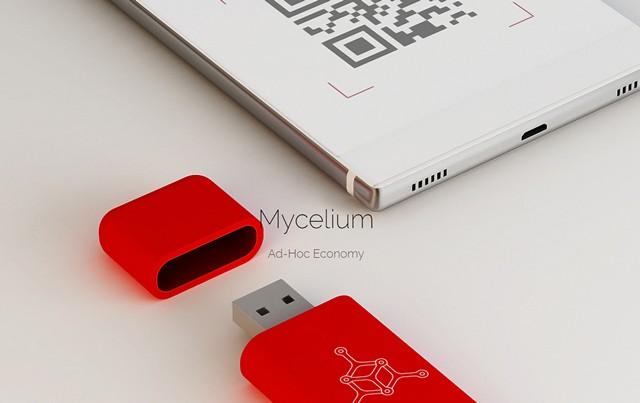 Mycelium wallet also doubles as a local trading platform to assist you in exchanging/trading Bitcoins locally. Local trader servers help arrange the trade between buyers and sellers and manage the transaction.
Mycelium wallet is available on Android and iOS only for now. If you're looking for a desktop client, you have to give it a pass.
3. Armory
Armory is one of the most reputed and secure Bitcoin wallets available in the market right now. It is complete with all the features you can think of – it is open source, includes multisig support, and it can make transactions using the TOR network. It also offers a rock-solid encryption and backup mechanism.

Perhaps the eyeball-grabbing feature, which makes Armory most secure is the storage of private keys on an offline computer. Keeping the private key on a cold storage wallet ensures that no hacker is able to access or steal them.
Armory is aimed towards more advanced users and novice users may find it a little difficult when first setting it up. Also, it is a desktop client, available for Windows, macOS, Ubuntu and Raspberry Pi. If you're on one of the above platforms and are willing to invest some time in setting it up, Armory is the single best Bitcoin wallet you should download, hands down.
4. AirBitz
AirBitz is a mobile-focused Bitcoin wallet client that is often touted as highly secure. In addition to being open-source, it covers all the basic features like back-ups and client-side encryption. It also has an integrated way to buy/sell Bitcoins and it has a Bitcoin business directory, which lists the merchants which accept Bitcoin. These couple of additions add a little more polish to an already great wallet.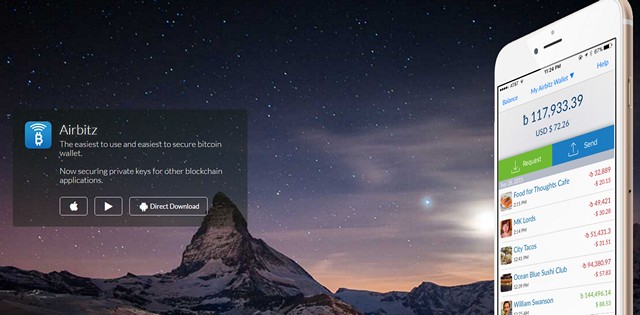 That being said, there are a couple of downsides. First, it doesn't support TOR network. Secondly, it doesn't have multisig support currently. The developers claim to be working on it, but don't have a release date as of yet. Overall, AirBitz is a user-friendly and featured-pack wallet which is available for Android and iOS.
5. Breadwallet
The Breadwallet is a stand-alone client, which connects you directly to the Bitcoin network. Your Bitcoins remain safe, as there are no additional servers to get hacked or go down. The open source nature of Breadwallet allows anybody to review the code and verify the security model of the wallet. It also provides a convenient way to backup your wallet in case of device damage/theft.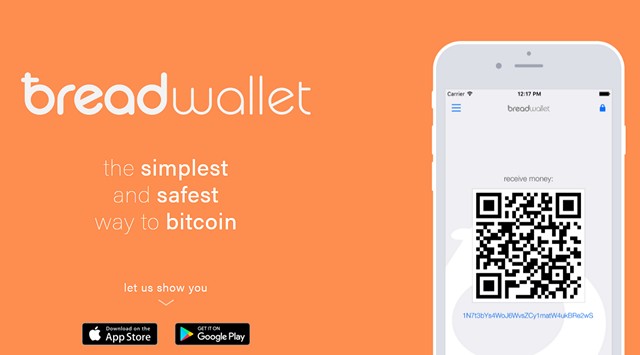 Lack of multisig means that you cannot share an account with multiple people. Also, it doesn't support connections via the TOR network. If you are looking for a basic wallet and can do without this couple of features you should give Breadwallet a try.
While Breadwallet is available for Android and iOS, it is a particularly more loved and a darling within the iOS community.
6. MultiBit
MultiBit HD is the brainchild of KeepKey, a company that manufactures a hardware Bitcoin wallet by the same name. It is a lightweight desktop client which, like Breadwallet, connects directly to the Bitcoin network. This open-source client allows you to backup your wallets using a passphrase, so you can restore your private keys using the backup phrase. It lets you set-up and use Tor as a proxy to prevent attackers from associating your payments with your IP address.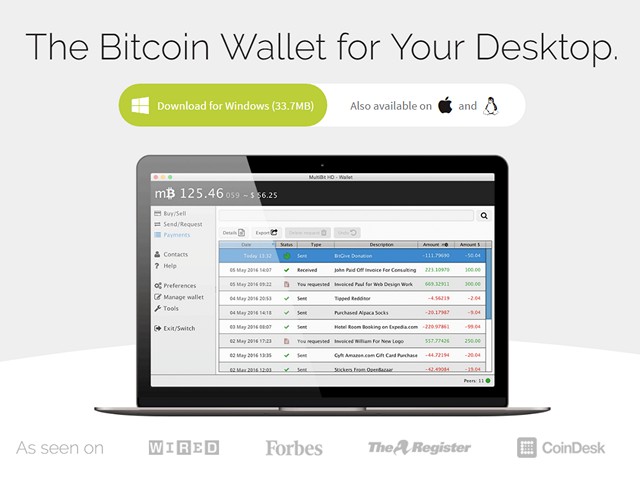 MultiBit doesn't support multisig as of writing. If you're looking for something lightweight, easy to set-up and use and can do with the lack of multisig support, it is worth checking out. It is available for Windows, macOS and Linux.
7. Electrum
Electrum is an extremely fast and lightweight Bitcoin wallet. It uses minimal computing resources, so it is a perfect match for older hardware. Electrum proves that being less resource-intensive doesn't mean having to cut down on features. This open-source wallet comes with multisig support, integration with major hardware wallets and allows you to use TOR network which helps you in maintaining a certain amount of anonymity.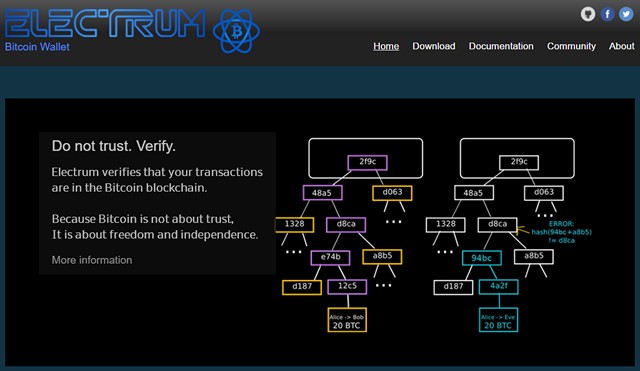 Like Armory, it allows you to keep your private keys on an offline storage to protect them from hackers. With such vast set of features, there's nothing not to like about Electron. It can be put in the same league as of Armory. Electrum is available for Windows, macOS, Linux and Android. Surprisingly, iOS version has been in the making for over a year and still there isn't any sign of it. If you aren't bound by Apple's mobile platform, you should download Electrum right away.
8. Blockchain.info
Blockchain.info is famous for their Blockchain explorer service, but it also offers a wallet service. If convenience is the only factor you are looking for in wallets, this online wallet would be a great fit for you. You can connect to the TOR network for added anonymity.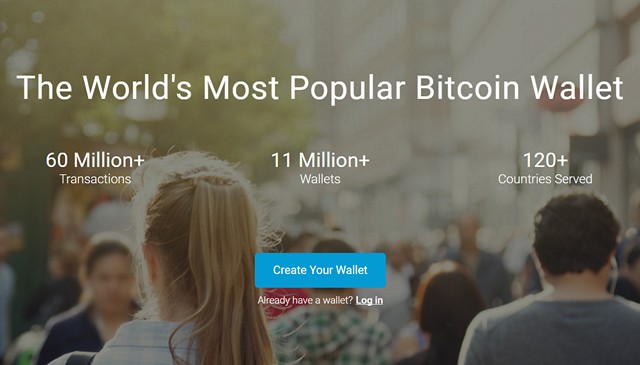 Besides these two factors, there's really not much to dig into online wallets. Your private keys are stored on third-party servers and you are required to trust them. Also, it doesn't connect directly to the Bitcoin network. So, if Blockchain servers are down, there is no way you can access your Bitcoins. Online web wallets should be used only as a "pocket-money" to spend on transactions. Never store a large number of Bitcoins on any online wallet. If you decide to use Blockchain.info anyway, at least use their desktop or mobile applications. It is available for Windows, macOS, Android and iOS.
9. Coinbase
Coinbase is one of the most popular Bitcoin exchange services used globally. They also provide a mobile and a web wallet. Coinbase gives you a little more flexibility than Bitcoin.info, as it allows users to manage their own private keys. It also supports multisig wallets wherein, up to 5 users can own a shared wallet.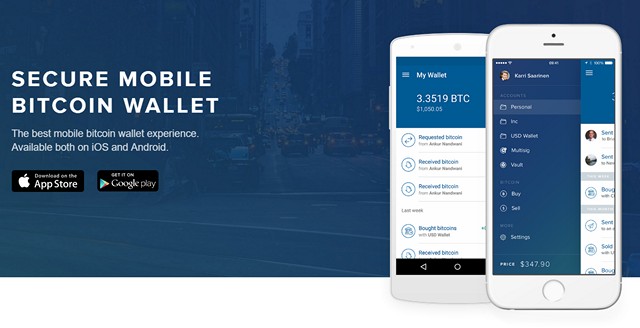 Other than that, the major downside is that it is primarily a web-based wallet. It relies on a centralised service by default. If all you need is convenience while making transactions, then Coinbase is definitely a good choice. Again, I wouldn't recommend using any web based wallet for storing a large amount of a Bitcoins. Use any desktop/mobile alternative whenever possible. Coinbase is also available for Android and iOS.
10. Ledger Wallet
Ledger is French start-up specializing in building hardware wallets for cryptocurrencies. It manufacturers various wallets like the Ledger Nano, Nano S and Ledger Blue. These wallets connect to your computer via USB and help in validating transactions when coupled with a software wallet. Specifications change with various models, but security remains at the heart of a Ledger wallet.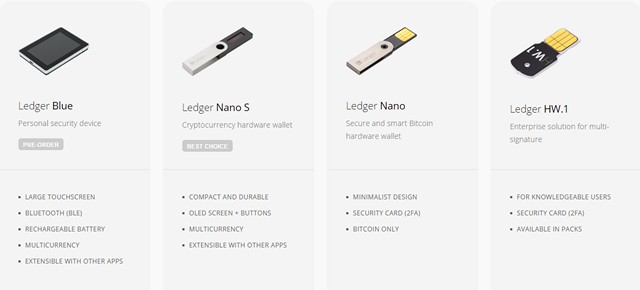 Ledger, being a hardware wallet, gives you full control over your Bitcoins. You are responsible for managing and backing up your private keys. This eliminates the need of trusting third-party websites with your Bitcoins. Also, as your keys are stored on a specialized hardware device, it provides protection against computer vulnerabilities.
The Ledger Nano ($31) is a small USB-shaped hardware wallet with emphasis on security. If you are looking to spend a little more, the Nano S ($62) adds the convenience of a touch-screen to breeze through your transactions. They also provide worldwide shipping. When it comes to security, you cannot go wrong with either of these.
11. Trezor Wallet
Trezor was one of the earliest pioneers of the hardware wallets. SatoshiLabs, a Europian start-up, is the brainchild behind the Trezor wallet. It connects to your computer via USB and features an OLED display.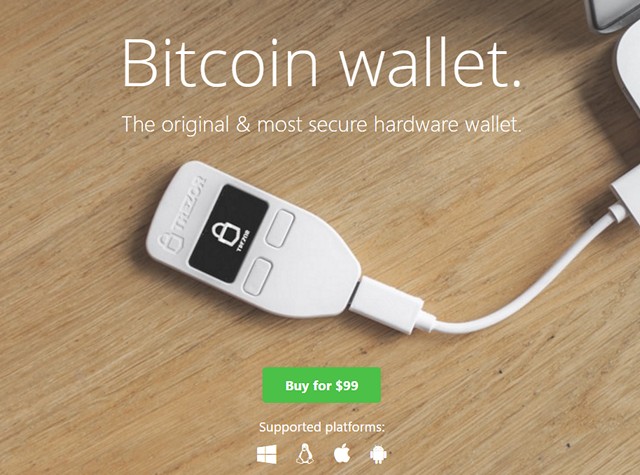 Of course, it provides all the security features like full control over your Bitcoins and protection against malicious computer software. As your Bitcoins are stored offline on this specialized device, they are safe from hackers. Trezor wallet pairs with a large number of software wallets. When you need to send Bitcoins from any of these software wallets, just confirm the message which appears on Trezor's OLED display. Confirming transactions couldn't get any easier.
Trezor is available in 3 colours – white, grey, black and is available at $99 from the Trezor website.
SEE ALSO: 6 Things You Should Know Before Buying a Bitcoin
The Best Bitcoin Wallets You Can Use
As we've seen, there are different types of Bitcoin wallets – including software, hardware and web wallets but the aforementioned ones are definitely the best Bitcoin wallets you can use.
Well, I hope this list gives you a better idea what to look for in a Bitcoin wallet and assists you in choosing the right wallet. I'd love to know which wallet do you use to secure your Bitcoins. Tell me about it in the comments section below.