Indian e-commerce has skyrocketed in the last few years, but there's still a long way to go before e-commerce in India becomes the norm. Forget penetration in the rural parts of India, Indian online shoppers are returning more products than any other country due to fake goods.
Amazon reportedly gets more product returns in India than in any of the 17 countries where it operates, and the big reason is counterfeit products. Dharmesh Mehta, vice president for consumer and brand protection at Amazon, also added that counterfeit goods are the main reason for returns globally, but that India had the highest return rate. Mehta didn't go into other reasons for returns, but the fact remains that this is a major problem to be tackled for e-commerce giants in one of the fastest-growing online shopping markets.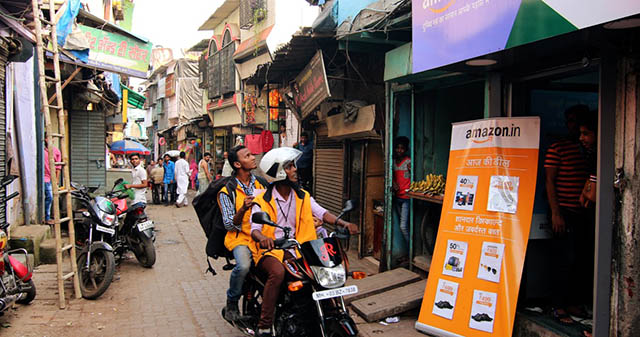 Speaking to Economic Times, Ujjwal Chaudhry, engagement manager at Redseer Consulting, said, "Product return to origin is higher in tier-2 and beyond due to lower share of prepaid payments and challenges for logistics companies in locating the right addresses." Such cancellations and returns hurt the e-commerce company far more than you might think; they make up 30 percent of the total value of good sold online.
Of course, it's not just Amazon that is bearing the losses from merchants selling counterfeit goods. India's e-commerce regulations all but force companies to use the marketplace model, which means there's a lot of pressure on Flipkart and Amazon to get in sellers and as a result the quality of sellers is not always a chief criteria. Consequently, fake goods find their way on to the platform along with used products sold as new.
Mehta hinted that Amazon would bring machine learning tools to identify and stop the sales of counterfeit products in India. It could also let merchants and buyers scan goods with an online tool to understand its authenticity. He didn't elaborate on when this would be available in India, but seeing that it's deployed in most major locations, India wouldn't be far off the rollout schedule.