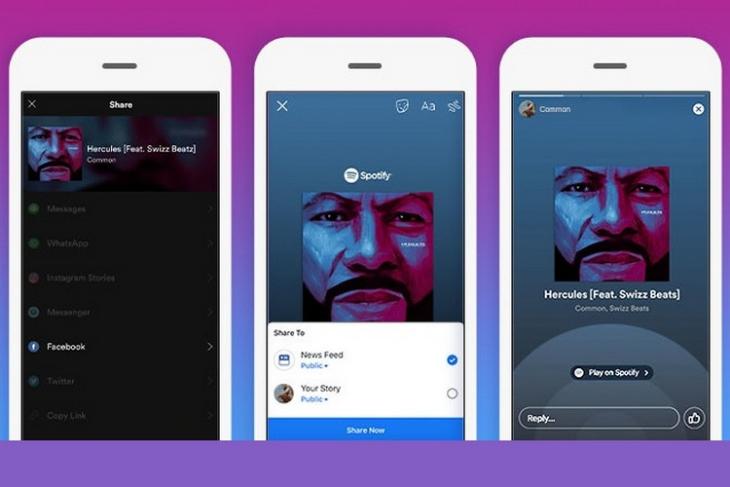 Spotify on Friday announced that users will now be able to share their music with friends, followers and fans on Facebook Stories, more than a year after a similar feature was rolled out on Instagram. As part of the plan, users will now be able to hear a 15-second preview of any song shared on the platform before tapping on the 'Play on Spotify' button to stream the full song.
Aimed largely at musicians, the new feature will offer artistes "a more powerful way to connect with fans", said Spotify. According to the company, the integration will make it easier for creators to promote their tracks, albums, playlists, podcasts and more. "Taking advantage of our sharing features helps to get your tunes to more people's ears. It will also encourage your fans to interact with you and your music and help spread the love through their own Facebook Stories", said the company.
Add some music to your story 📖
Audio sharing to Facebook Stories is now available. pic.twitter.com/HSBgmxYd8G

— Spotify (@Spotify) August 30, 2019
Users can share a song from Spotify to Facebook by taping on the 'Share' option on the music streaming app and selecting 'Facebook' from the resultant menu. "Now, when viewers watch your Story, they'll be able to listen to a 15-second preview of it — instantly — and they can tap 'Play on Spotify' if they want to hear more", said the company on its official blog post.
As mentioned earlier already, the ability to share Spotify music was first rolled out on Instagram Stories last year after Facebook opened up both its major social media services to allow sharing of news, songs and videos from third-party apps. While Spotify back then had promised to roll it out to Facebook Stories in the following months, it has taken more than a year for that to finally happen.