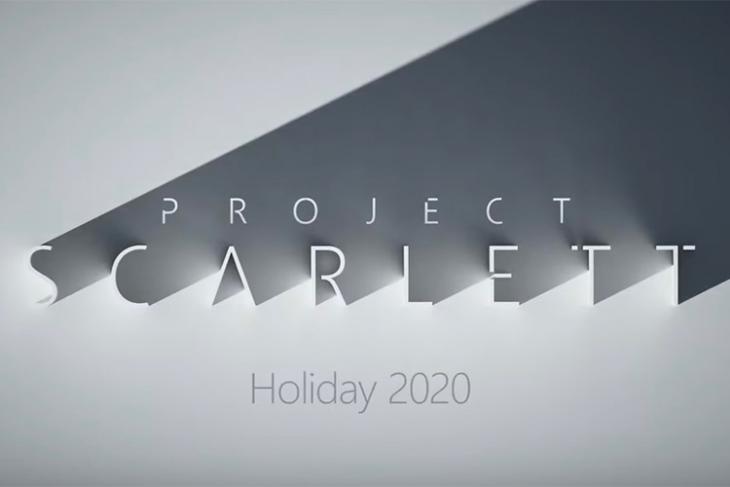 At its E3 2019 keynote, Microsoft finally unveiled its next generation console. Named "Project Scarlett", the Redmond giant is claiming that the next generation Xbox will be the most powerful console ever, and will bring support for a bunch of features that'll drive the future of gaming.
Project Scarlett will come with a custom processor leveraging AMD's Zen 2 architecture, and Microsoft claimed at the event that Project Scarlett is 4 times more powerful than the Xbox One X, as far as pure processing power is concerned. The next gen Xbox will also come with SSDs, and Microsoft is apparently going to use the SSDs as sort of virtual RAM as well to further improve the performance that Project Scarlett will bring to the table.
In the presentation, where various members of Microsoft's Xbox team shared their thoughts and opinions on the upcoming version of Xbox, the company claimed that the console will bring support for 8K gaming, and frame rates up to 120FPS, which definitely sounds amazing. Moreover, the company also said that Project Scarlett will bring real time ray-tracing with hardware acceleration to consoles, giving game developers the power to deliver extremely photo-realistic scenes in games, and bringing the most immersive gaming experience to players.
So far, Microsoft hasn't given us a sneak-peek into what Xbox Project Scarlett might look like, or any specific numbers about its performance or its spec-sheet, but the company's claims about its performance definitely sound like the next generation of Xbox will give solid competition to Sony's PlayStation 5 when it comes out.
As far as launch dates are concerned, Microsoft only said that Project Scarlett will come in 2020 during the Holiday season. We'll definitely learn more about Project Scarlett over the coming months, so stay tuned for more coverage about the future of gaming consoles.