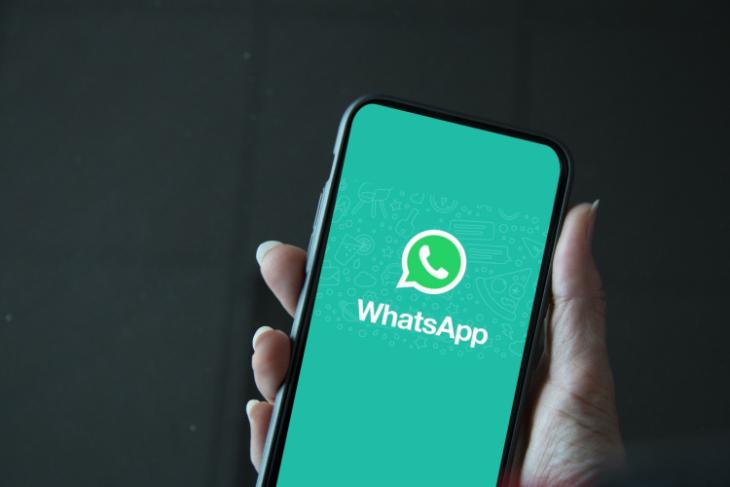 It seems like WhatsApp is all in for changing the look of its mobile apps. We have heard about possible changes for Android and most recently about a redesigned Settings page for iOS. Now, there's another design change being planned for WhatsApp for iOS. Have a look at the details below.
WhatsApp for iOS to Get a New Call Button
A recent WABetaInfo report hints at a new call button for iOS included in the WhatsApp beta for iOS 23.11.0.76 update. This new call button is specifically for group chats and will now include a context menu for easy navigation.
A screenshot shared in the report shows just the video call icon (with a plus sign) next to the group name, tapping on it will lead to a context menu containing both the audio call and video call options. This will call for a cleaner look as the space taken up by both options will be reduced and yes, context menus make things more organized! You can check this out below for a better idea.
This new call icon has started rolling out to some beta users on iOS and hence, should roll out for the general audience soon.
This comes after we heard of a redesigned Settings section on iOS, which shortcuts for Profile, Privacy, and Contacts for easy access. The tool-like icon for the section will also be replaced by your display picture (DP) for a personal touch. For those who don't know, the Meta-owned messaging platform is also testing a revamp of the Settings page on Android. In fact, a new bottom navigation bar to match the looks of the iOS app is also in the pipeline.
The idea is to maintain the continuity in design across platforms and will make it easier when people switch from Android to iOS or vice-versa, a lot more convenient. Meanwhile, WhatsApp for Android is also expected to get a new keyboard UI with a new emoji option bar. Plus, iPad is soon to become an option for linking devices, which didn't exist before.
A lot is being planned for us and given WhatsApp's history of frequently introducing new features, we can expect these changes pretty soon. Stay tuned for further updates, and do share your thoughts on the aforementioned design changes in the comments below.