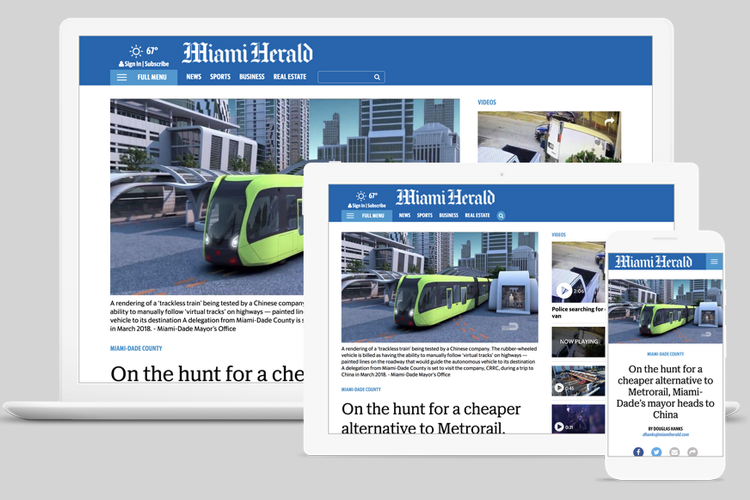 Google thinks – and we second it – that good content should be rewarded and one way of doing that is by paying for what we read. It is now facilitating that by letting users sign up for a subscription to select websites using their Google accounts and pay for those subscriptions with cards or other payment modes saved in the account through Google Pay.
The 'Subscribe with Google' program is the company's latest effort to help you deal with the hassles of signing up for individual website separately, as well as rewarding good publishers who publish original fact-checked content. So, every time you visit a website that has a paywall or a freemium model of revenue, an overlay window will greet you with subscription offers which can be paid for using Google Pay in a matter of few steps.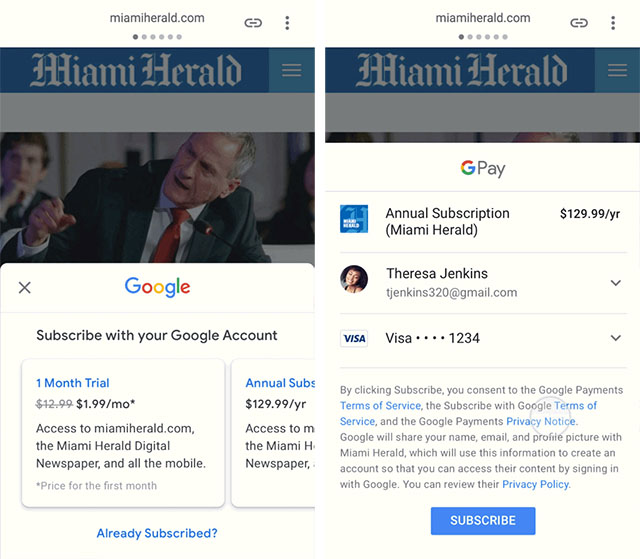 The search giant also maintains that this feature will help you access content throughout all devices without having to remember different login IDs and passwords for different publishers. Subscribe with Google, as the search giant expects, will attract those users which can easily afford to buy subscriptions but avoid doing it for the technological challenges or the extra efforts required for the process.
Besides managing all subscriptions with a single account, the feature will also help Google personalize search results and the news feed for you. In the official blog post, the company mentions that it will present a "dedicated module on Search" to show you results from publishers you've paid for – and naturally trust more than others. Aside from this, the feature will also help you integrate subscriptions that you've already bought that you can link with your Google account.
From a wider perspective, this is Google's attempt to give bigger, influential, and seemingly more credible sources more real estate with Search results – primarily to combat fake news, but also to take a cut from subscription revenue for promoting the results.
Of course, with the on-going controversy around Cambridge Analytica and its involvement in "harvesting" user data for highly targeted and influencing ads, this could be seen as the giant's attempt at profiling users' data more elaborately – but with the major chunk of our activity on the web being powered by Google, it is also impossible to not doubt this is not the case already!
---