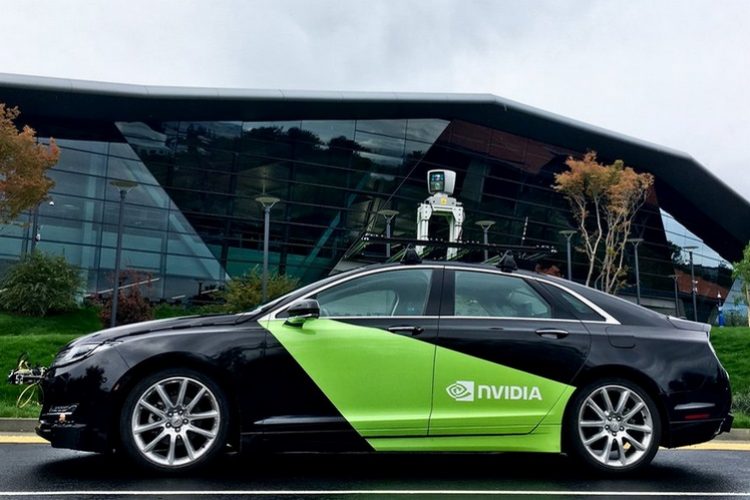 The ripples generated by the fatal crash of an Uber self-driving car have reached NVIDIA too, as the GPU maker has suspended all the tests of its autonomous vehicles on public roads across the globe. The news was revealed by an NVIDIA spokesperson who pointed that the Uber self-driving car's crash was a reminder of the work that still needs to be done to perfect the autonomous vehicle technology, and until that happens, NVIDIA will halt the testing of self-driving cars indefinitely.
"The accident was tragic. It's a reminder of how difficult SDC technology is and that it needs to be approached with extreme caution and the best safety technologies. This tragedy is exactly why we've committed ourselves to perfecting this life-saving technology. Ultimately AVs will be far safer than human drivers, so this important work needs to continue. We are temporarily suspending the testing of our self-driving cars on public roads to learn from the Uber incident.", the NVIDIA spokesperson was quoted as saying by The Verge.
Despite the ban on testing autonomous vehicles, NVIDIA will continue the test run of manually driven data collection vehicles in different cities across the globe. On the other hand, NVIDIA's CEO, Jen-Hsun Huang also talked about the crash and the doubts about autonomous vehicles, pointing that safety is one of the biggest challenges in the domain and since there are lives at stake, necessary steps must be taken to acknowledge the limitations and address the shortcomings.
"This is the ultimate deep-learning, A.I. problem," he said. "We have to manage faults even when we detect them. The bar for functional safety is really, really high. We've dedicated our last five to seven years to understanding this system. We are trying to understand this from end to end", added the NVIDIA chief.
---