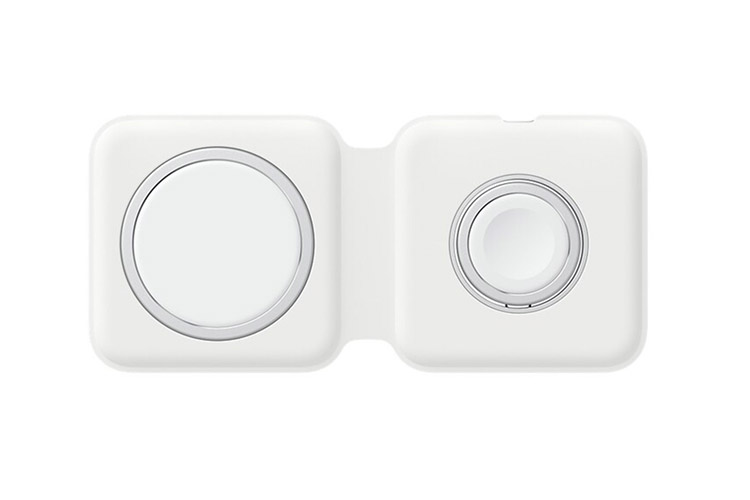 When Apple announced the new iPhone 12, it also showcased the new MagSafe wireless charging feature for the new iPhones. For the unaware, the new feature uses magnets to align the wireless charger with your iPhone to ensure a proper connection between the charger and the smartphone, and get faster charging speeds. We also saw the new MagSafe Duo wireless charger get announced at the event which can charge the iPhone 12 and an Apple Watch at the same time.
Now that the iPhone 12 Pro Max and iPhone 12 mini pre-orders are live in India, the Apple official store in the country has also listed the prices for the MagSafe Duo wireless charger. Turns out, the $129 accessory will be available in India at Rs. 13,900. Needless to say, that's quite an expensive wireless charger especially considering that similar charging pads with support for multiple devices can be found for half and less than half this price on Amazon.
Still, the MagSafe Duo will offer faster wireless charging at up to 15W on the new iPhone 12 series. However, as we recently discovered, the iPhone 12 mini will not charge at 15W, since Apple has limited it to 12W charging for some reason.
The MagSafe Duo is marked as coming soon, so you can't really buy it yet, but if you are buying a new iPhone 12, you may want to keep another Rs. 14,000 apart for the wireless charger if you want.
Check out the MagSafe Duo wireless charger on Apple (Rs. 13,900)
---