Just a week before officially unveiling the LG G7 ThinQ, the South Korean consumer electronics giant has announced that the LCD M+ display panel on its upcoming flagship will be brighter than any mainstream smartphone in production right now. According to a press release from the company, the upcoming LG G7 ThinQ will ship with a display panel whose brightness can be cranked up all the way to 1,000 nits.
For context, most flagship smartphones ship with screens whose brightness only goes up to anywhere between 400 – 700 nits. It is worth noting, however, that some of Samsung's latest handsets, including the Galaxy Note 8 and the Galaxy S9 pair, can also hit the coveted 1,000-nits mark, but the process is controlled through software, which means it happens automatically under bright sunlight, but can't be set manually by the user.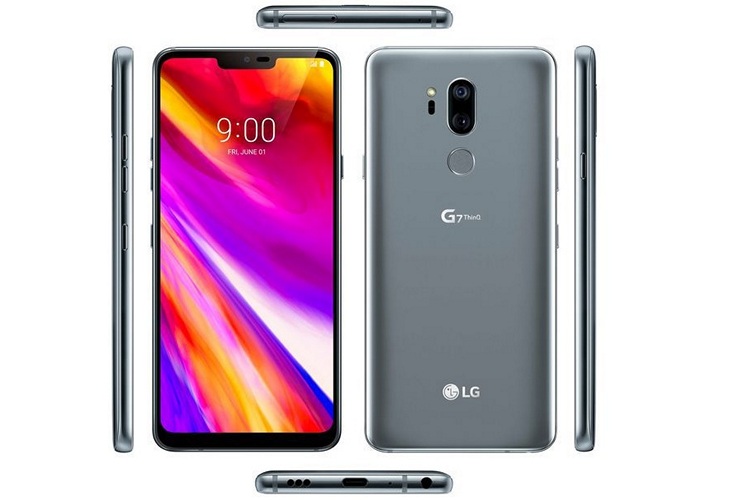 The press release further claims that "Color tones on the LG G7 ThinQ will look rich and natural even under bright light courtesy of the newly developed Super Bright Display by LG that covers 100 percent of DCI-P3 color space. Additionally, the LG G7 ThinQ can automatically adapt to six screen color settings for different content such as Auto, Eco, Cinema, Sports, Game and Expert … For power users that are looking for total control over their smartphone's display, the LG G7 ThinQ allows users to fine-tune the screen by conveniently scrolling each RGB color level option while supporting modes are activated".
The company also showed how the notch on the Lg G7 ThinQ can be covered with a dark status bar. Such an option would be present natively on the phone for those who find the notch too distracting.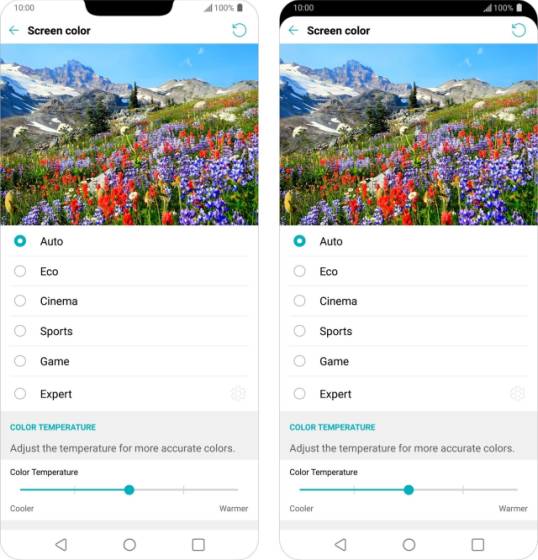 Over the past few weeks, leaks from various sources have seemingly revealed several key hardware specs and software features of the LG G7 ThinQ, which is expected to ship with the Qualcomm Snapdragon 845 processor alongside 4GB of RAM and 64GB of internal storage. The super-bright display will be a 6.1-inch M+ LCD unit that will not only have a 1,000 nit max-brightness, but will also be more power efficient than traditional smartphone panels.
The LG G7 ThinQ, which is believed to have the internal code-name 'Storm', has already been confirmed to launch on May 2. It will feature LG's DeepThinQ AI platform that can be found in many of the company's latest OLED TVs, smart speakers, smartphones and more.