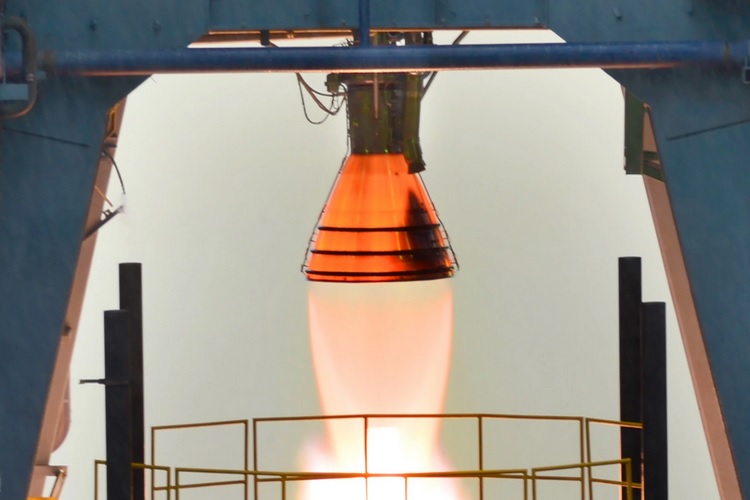 The Indian Space Research Organization (ISRO) has successfully conducted the first ground test of the improved Vikas Engine which is now capable of generating higher thrust, thanks to multiple upgrades by the team at the Indian space agency. The test lasted for only 195 seconds and was conducted at the ISRO Propulsion Complex (IPRC) in the Mahendragiri region of Tamil Nadu.
The Vikas rocket engine is a liquid propellant based rocket engine which was recently employed in full capacity for the launch of the GSAT-6A mobile communications satellite into orbit aboard the GSLV Mk II (F08) satellite launch vehicle.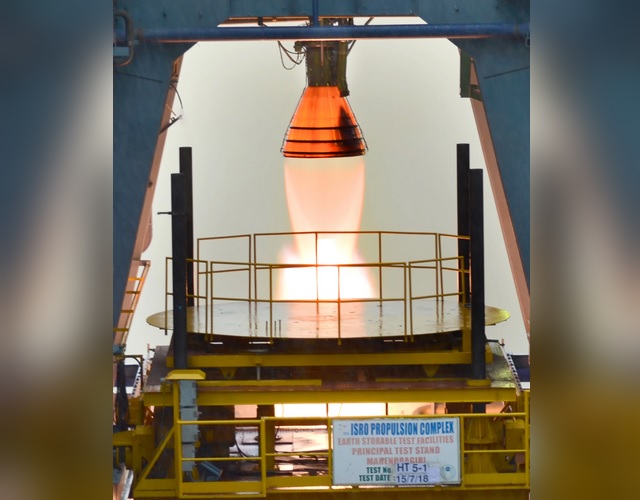 "All the propulsion parameters during the tests were found satisfactory and closely matched the predictions. This ground test has validated the performance adequacy of the Vikas Engine for its use in the upcoming second developmental flight of GSLV Mk-III. This engine will improve the payload capability of PSLV, GSLV and GSLV Mk-III launch vehicles", the space agency said in a press release.
ISRO claims that the upgraded version of the Vikas rocket engine will power the second stage of India's Polar Satellite Launch Vehicle (PSLV), the second stage and the four strap on stages of Geosynchronous Launch Vehicle (GSLV) and the twin engine core liquid stage (L110) of GSLV Mk-III. And since all test results and outcome parameters closely matched the predictions, it proves that the improved Vikas rocket engine is capable of carrying the aforesaid missions in the foreseeable future.
The Vikas engine's successful ground test marks the second successive victory for ISRO after the space agency successfully tested the Crew Escape System as a part of its Indian Human Spaceflight Programme (HSP) on July 5, inching closer to the dream of India's first manned space mission.
---