Huawei is reportedly planning to ditch Corning Gorilla Glass protection on its upcoming Mate 30 lineup in favor of something called 'AIR Glass'. Developed in-house by the Chinese telecom giant, the new feature is described as a 'protective glass cover' for smartphones and tablet computers. According to a recent trademark filing from the company, it will be used to create 'protective films adapted for smartphones'.
Believed to have been spotted first by Dutch tech site, Let'sGoDigital, trademark applications for the new technology have been submitted by Huawei to the EUIPO (European Union Intellectual Property Office) and to the UK IPO (Intellectual Property Office). Its isn't immediately clear, however, if they will be part of all three devices in the Mate 30 lineup or just the flagship Mate 30 Pro.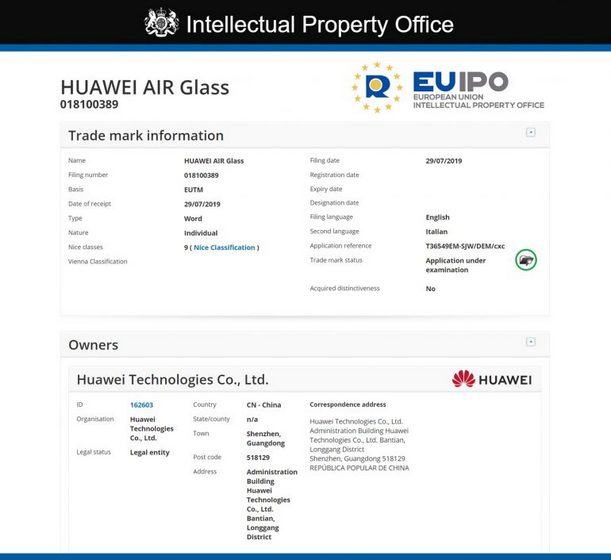 Another new trademark is for a feature called 'SuperSensing Camera' that was first seen in the P30 earlier this year, which means it might not be too much of a stretch to suggest that it might also make its way to the upcoming smartphones. The technology, in case you're wondering, derives its name from the custom 'SuperSpectrum' image sensor that Huawei designed for its P30 and P30 Pro devices.
Last, but definitely not the least, Huawei has also trademarked the P300, P400 and P500 monikers, which may be an indicator that the company may change the naming convention of its next-gen P-series smartphones. It isn't immediately clear, however, as to why the company would do that just when the series had started gaining worldwide recognition for its imaging prowess.
---