Secure digital (SD) cards are used in all sorts of devices, from computers to camcorders to cell phones, which means you'll probably find yourself needing to buy some. But how do you know if you're buying the right one? There are tons of options out there, and they're hard to tell apart, but the notable difference in price indicates that something makes them distinct. How can you tell if you're getting the right one for your device? Here are four things that you need to check before you make a purchase.
Size
There are three different sizes of SD cards: standard, micro, and mini. The standard SD card is one you're probably familiar with. Its 32 x 24mm size is small, but it's actually the largest SD card size available. Most computers, cameras, and camcorders use this size. Many microcontrollers and single-board computers (like the Raspberry Pi, and the Arduino with an adapter) use this size, as well.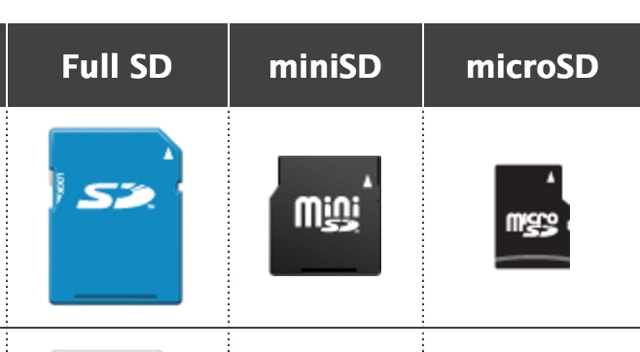 The mid-size option, at 21.5 x 20mm, is the miniSD. This size is much less common, though it is used in some cellphones. Many miniSD cards include an adapter that allows them to be used in standard-sized SD card slots, like this one from SANOXY: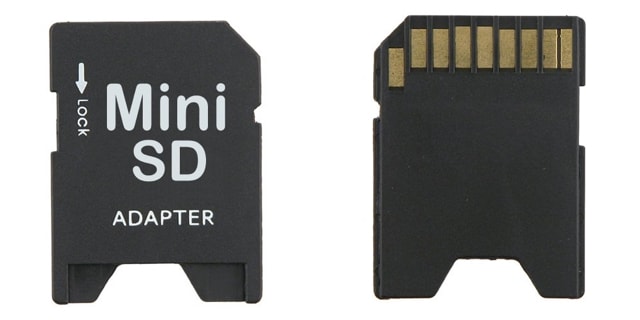 Much more common than miniSD, however, is microSD. These cards are tiny, at 11 x 15mm, which makes them great for cellphones and tablets. As with the miniSD cards, it's easy to find adapters that will let you use microSD cards in standard-sized slots, like the adapter that comes with this Transcend 64GB microSD card: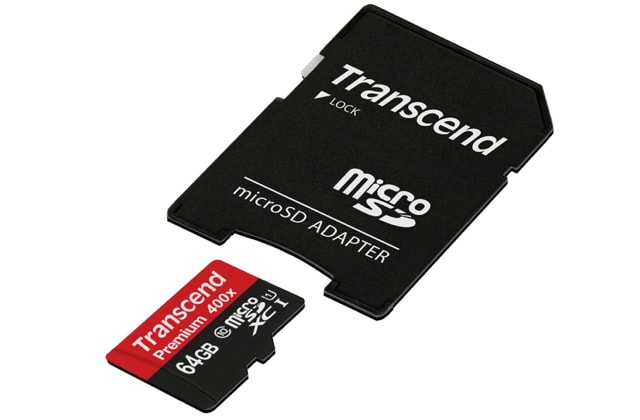 The size of card that you use depends entirely on your device. If it has a standard SD card slot, you'll need to use a standard SD card or a smaller one with an adapter. If it has a miniSD slot, you'll need a mini or micro with adapter. And if it has a microSD slot, you'll only be able to use microSD cards with it.
Card Type
There are three different SD card formats: SD, SDHC, and SDXC. For the most part, their labels are correlated with capacity. SD cards can store up to 2GB, SDHC up to 32GB, and SDXC cards can store more than 32GB. Almost every device and card reader can read SD and SDHC cards, but if you want to use a card that can store more than 32GB of data, you'll need to consult the owner's manual of your device to make sure that it's compatible with SDXC-format cards (this is becoming increasingly common).
Each card's label indicates the format of the card with one of the following logos: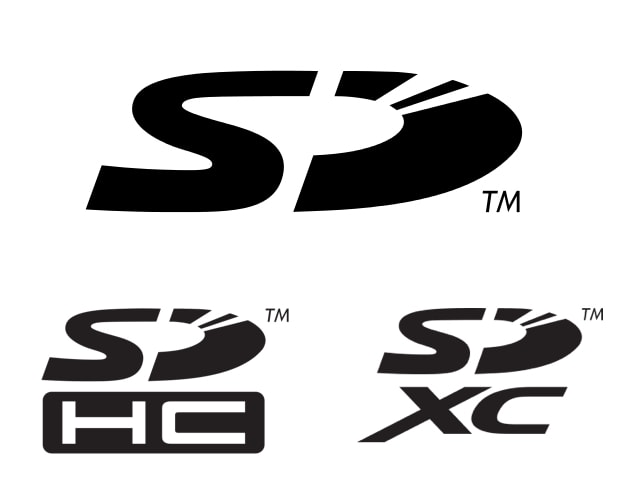 Capacity
If you've looked at the legions of SD cards available, you'll probably have noticed that there's a huge range of capacities available. Early SD cards were available with capacities of 32 and 64MB, but the smallest SD card that most people will consider today holds 2GB. And while there might be larger ones out there, very few people will be interested in an SD card with a capacity of more than 512GB (these monsters are available from PNY).
Of course, you almost certainly don't need to spend $350 to get 512GB worth of storage. Instead, you'll need to think about what you're going to be using your SD card for. For example, if you want to use a microSD card to hold more music on your phone, 16GB will be plenty. Depending on the quality of the music, you'll likely be able to add somewhere between 2,000 and 3,000 songs to that card.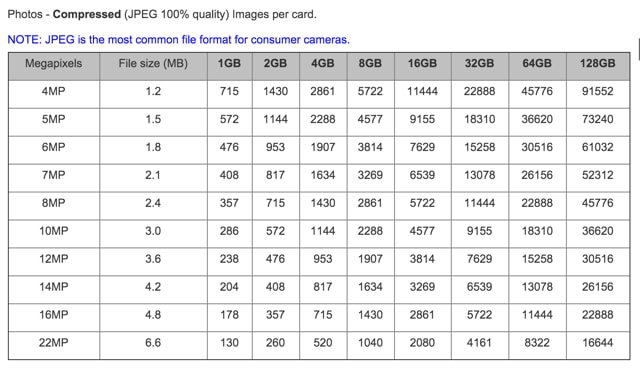 Even an 8GB card will hold over 2,000 compressed photos, making it a safe choice for phones, tablets, and cameras that you plan on taking pictures with. If you're using a DSLR, the file size will be larger, so you'll have room for fewer pictures. This is especially true if you save your images in RAW format, which can be up to 25MB per or more per image. If you take a lot of RAW photos, you may need an even larger card, like a 16 or 32GB.
Storing video on an SD card requires even more space. According to SanDisk, about four hours of standard HD video can be stored on a 16GB card. Less than three hours of high-quality HD video would fit on the same card.
These estimates come from making some assumptions, but they can be used as a guide to help you figure out if you're buying the right capacity SD card. Fortunately, most SD card manufacturers will give you an idea of how much information you can fit on a card, whether on the SD card packaging or on the manufacturer's website.
Speed Class
One of the least-well-understood parts of SD card nomenclature is speed class, which states how fast data can be written to the card. Fortunately, this table from the SD Association makes it very clear:
If you're not using your SD card to record video, you don't need to worry about the speed class; writing data from a computer or a camera doesn't need to be at super high speeds (though it certainly doesn't hurt to have a faster card). If you're using your card to record video, though, you should check this table to make sure that the card you're using is fast enough for the type of recording you want to do.
For example, if you're going to be filming in HD, you should have a Class 6 or faster card, and Class 10 would be better, especially if you're going to be taking HD stills as well during the video. If you're going to be recording in 4K, a UHS 3 card will be required. The speed class of every card is displayed directly on the card. Simply reference the graphic on the card and look at the table above.
Wifi
One of the most useful features you might be surprised to find out that SD cards can include is wifi connectivity. While this idea was popularized by the Eye-Fi SD card, but a number of other brands, including Toshiba and Transcend, now offer connected options as well. When using a wifi-connected SD card in your camera, you can wirelessly transfer your photos to either your computer or a smartphone.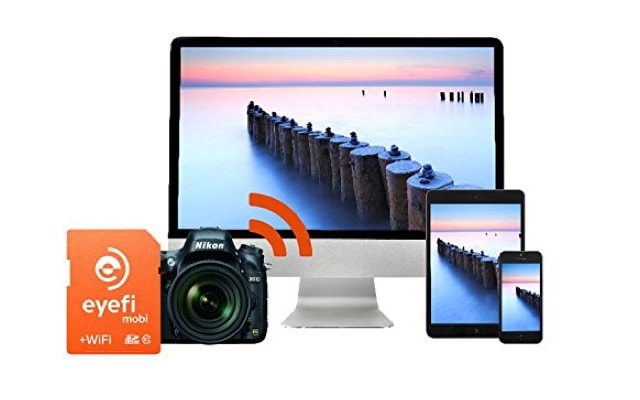 While this isn't an essential feature, it can be very nice, especially if you have a tendency to accidentally forget your SD card in your computer or card reader. Obviously, you'll pay more than you would for a non-wifi-enabled card. A 32GB card from Eye-Fi costs $76, or $100 for one that comes with some professional-level features, like automatic photo classification.
SEE ALSO: SSD vs. HDD: Which one is better and Why?
Choosing the Right Card for You
If you understand these four qualities of SD cards, you should have no problem finding the right card for your needs, whether it's for storing extra documents from your computer or recording 4K video. By looking at the size required by your device, determining how much capacity you need, understanding the difference between speed classes, and thinking about wifi connectivity, you'll limit your seemingly endless choices for an SD card down to a much more reasonable selection.