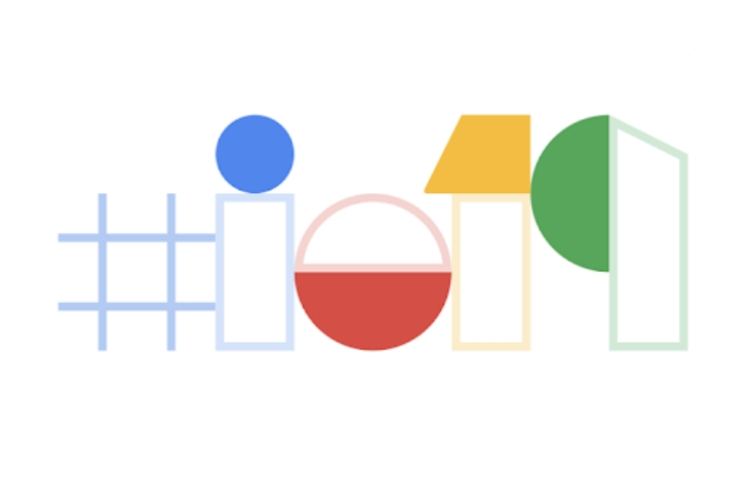 Google I/O 2019 is right around the corner. Google's annual developer conference will kick off tomorrow, May 7th, at the Shoreline Amphitheatre in Mountain View and we expect the company to come with a hoard of surprises up its sleeves.
We already know that Google will take the wraps off the mid-range Pixel, a stable version of Android Q, and a slew of AI-powered upgrades for its services, but we have little to no info on what else the company will unveil at I/O 2019. So, here's everything we expect to be announced at Google I/O 2019:
7 Announcements Expected at Google I/O 2019
1. Pixel 3a/ 3a XL
Google's hardware plans aren't heading in the direction the company expected it to, with Pixel 3 sales not even matching up to the Pixel 2, so it now plans to recapture the market with the launch of the much-rumored Pixel 3a. This mid-range Pixel smartphone has been mistakenly confirmed by Google on its website and the rumor mill has been hyping it ever since.
The Pixel 3a lineup is expected to feature an old-ish design as per today's standards and have massive bezels. The Pixel 3a will sport a 5.6-inch screen whereas the Pixel 3a XL is expected to bring in tow a bigger 6-inch display. While the former could be powered by the Snapdragon 670, the latter might be powered by the Snapdragon 710 SoC.
The highlight of the Pixel 3a and 3a XL will, however, be the Pixel-grade cameras, which Google is said to be porting from its flagship Pixel 3. You would get the Pixel Visual Core chip, with the company's software perks and Night Sight for about half the flagship price with this device.
There's no info on the Indian pricing of the Pixel 3a and 3a XL, which is important as the same will decide whether these mid-range smartphones will be able to survive amid the slew of competitively priced phones.
2. Stable Android Q Beta
While the next flavor of Android is usually the highlight of Google I/O, it'll most likely be overshadowed by the company's hardware launch this time around. We've already seen two Android Q beta releases over the past couple of months, giving a brief look at what Google is bringing to Android, but the company will detail all the new features on stage during the keynote tomorrow.
Android Q doesn't feature a lot of user-facing changes, but the half-baked system-wide dark mode and theming options gave us hope. Google I/O 2019 will most likely see the said two features going official, along with the long-rumored privacy dashboard, newer gesture navigation controls, a new sharing page, and more.
The developers, on the other hand, could look forward to more info on scoped storage, optimizations for folding smartphones, ART, ANGLE and Neural Networks API.
3. Nest Hub Max
Apart from the Pixel 3a, Google is expected to unveil another hardware product at I/O 2019. It's the Nest Hub Max, which will be a new addition to the company's Assistant-backed Home smart displays lineup but possibly under the Nest brand name.
Google is basically going to slap a massive 10.1-inch screen on its powerful Home Max smart speaker, giving users the ability to visualize the replies to their commands, make Duo video calls and more. It's another product that Google mistakenly listed on its own website, but the relation to the Nest branding is unclear at the moment.
4. Google Assistant
AI has now become a centerpiece of Google's developer advances and Google I/O 2019 would be incomplete without any Google Assistant improvements in tow. No leaks about the features coming to Assistant have surfaced online, but we can expect Google to just further its focus on contextual responses and feedback in response to the user.
Google Duplex, the feature where Assistant could book appointments on your behalf can get an upgrade and expand beyond the confines of the United States.
Google Lens is another major avenue for the company to showcase its AI-backed image processing advancements. 9to5Google recently found that Google Lens could get a new interface with individual filters, so keep an eye out for the same.
5. Stadia
Google's cloud-based game streaming service, Stadia, launched back in March to much fanfare. It enables users to stream AAA game titles in Chrome browser on any mobile device, TV, computer and other devices from Google's servers.
At the Stadia announcement event, Google disclosed almost everything about their new streaming service but promised to dole out more details in the future, including how the developers can bring their games to the platform and what it would cost to play titles on your browser. We could expect to learn about the same at Google I/O tomorrow.
6. Android Automotive
A lot of you, I bet, would have heard of Android Auto. It's a feature that comes baked in many four-wheelers and enables you to project a revamped Android interface from your smartphone to a display on the car's infotainment system. However, Google is looking to change that with Android Automotive OS, which is a full-fledged Android-based OS which will be installed on your car's infotainment system.
Android Automotive OS was recently demoed running on Volvo Polestar 2, which will be the first vehicle to officially launch with the OS in tow. It's much different from the Android Auto we know, so we can expect to learn more about it at I/O 2019.
7. Android Wear, Android TV & More
In addition, there are a number of other operating systems, apps, and features that the company could shed light upon at its developer conference. Android Wear recently got a tiles feature, so we expect to learn about more such features that make the platform lot more user-friendly.
SEE ALSO: Pixel 3a: All the Colors and Features are Here
Android TV, Chrome OS, ARCore, Google Maps, and even Google's "Daydream" VR plans could get the much-needed attention they've lacked for some time. Google I/O 2019 is shaping up to be one of the most important developer conferences for the company, not from software but a hardware point of view. And it's a software event first rather than a hardware one.
What are your expectations from Google I/O 2019? Is Pixel 3a going to be the hardware product that saves the company's plummeting smartphone business? Let us know your thoughts in the comments below.
---