Google's own fitness tracking app for Android, Google Fit, is getting a minor upgrade intended to improve the overall fitness tracking. This update brings a new and useful interface for logging physical activity, a new homescreen widget for easy view, and a new breathing exercise for those who own Wear OS devices.
Google Fit was revamped only in August, so you won't get to see a major difference. But starting with the widget, which was removed in the recently improved design and is now returning, you can track essential figures such as step count, calories burned, distance traversed, along with the time of the workout and accordingly calculated Heart Points.
Notably, the octagon and the pill-shaped element are two different widgets, but as you can see in the image, they complement each other and can easily be used as one on the same page.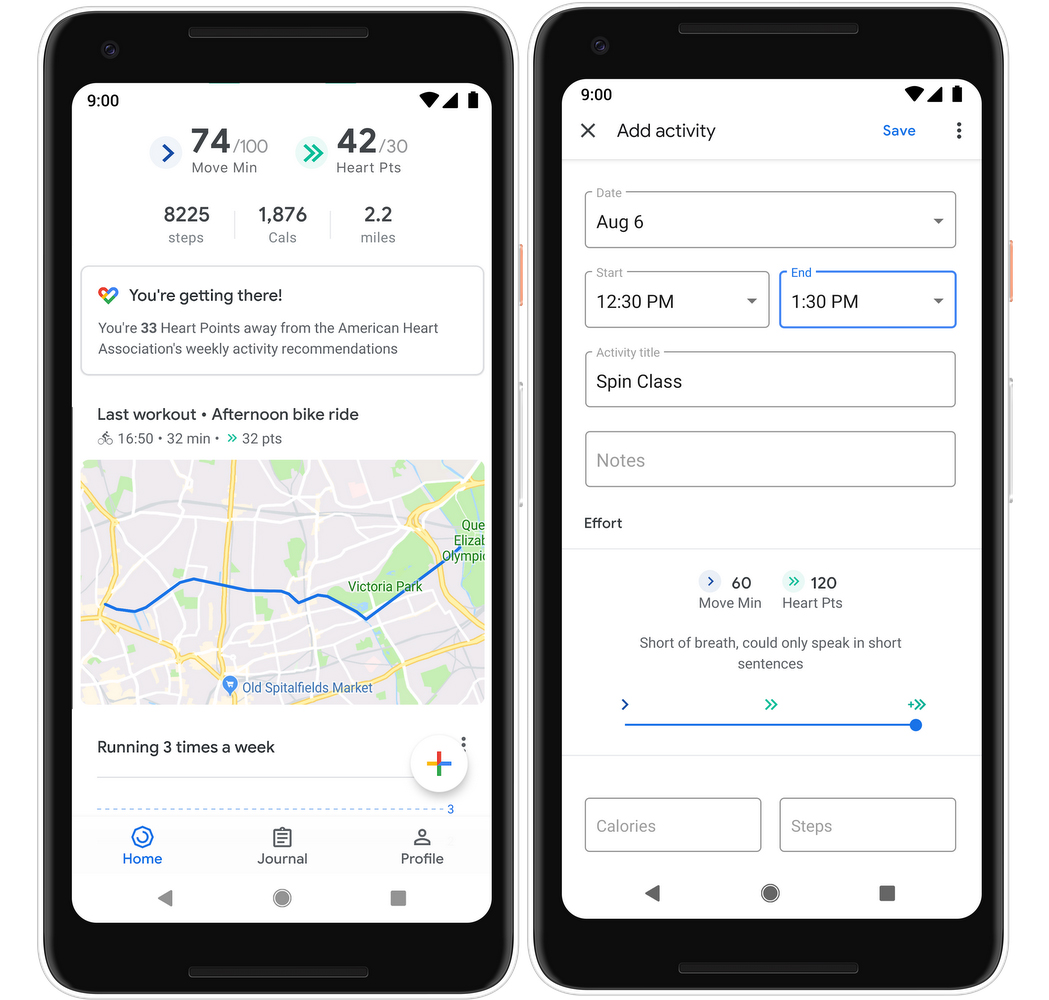 Moving inside the Google Fit app, you'll now get to see information about your most recent workout on the top along with a map of your activity if you were outdoors. If you've manually logged the activity, you'll also be able to vary the intensity of the workout which, in turn, will improve the Heart Points score.
The third addition is only for owners of Wear OS smartwatches. Much like Samsung Galaxy Watch (see full review), Fitbit smartwatches, and Apple Watch, Wear OS devices will now help you take and time deep breaths, which will help you bust anxiety or any form of stress. Google suggests you use this guided breathing exercise to "unwind" during the upcoming holiday season.
Keep calm and #GoogleFit on. With new updates like breathing exercises and widgets rolling out soon, here's how you can unwind this winter → https://t.co/Coj276nfwY pic.twitter.com/MO5ALIOGyY

— Google (@Google) December 10, 2018
Although subtle, these additions should improve your efficiency of fitness tracking and not to forget – help you relax during the winter vacation. The Google Fit update will be rolling out to smartphones over the coming weeks, possibly before the Christmas spirit and sugary treats take over fitness regime.