Just played Assassin's Creed? No matter which part of the series you play, you definitely enjoy the historical events and the sneaky assassinations. The open-world gameplay is quite exciting and makes you wish for more. Well, if you are already done with all things Assassin's Creed then you are probably looking for some other alternatives to the game that can curb your appetite. Well, fear no more because we've got your back. We've got the 15 best games like Assassin's Creed that will keep your AC addiction in check while also providing you with even more exciting gameplay and mechanics. So, check out the 15 amazing games like Assassin's Creed below:
1. Dying Light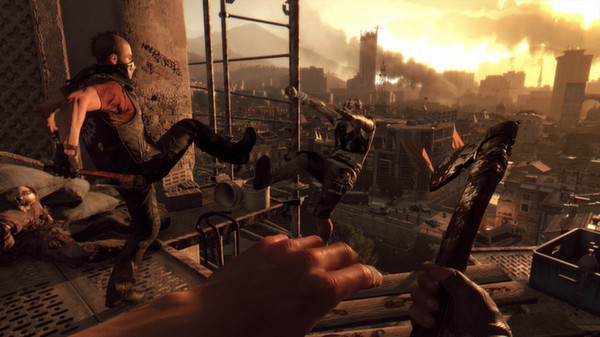 Dying Light is a game about a zombie-infested world and in that world, you reside in a city called Haran. This is where the zombies roam the streets freely and the number of zombies increases as the game progresses further.
The nights are even more haunting as the undead become much more powerful at night. They are strong, fast, and aggressive and will pummel you within minutes if they sense your presence. Dying Light is more like a survival horror title where you try to find your way through the city while the zombies are running and gunning for you.
It's not the perfect game and the lackluster storyline leaves a lot to be desired, but the gameplay is very fun and challenging. Parkour-inspired gameplay makes up for the mediocre storyline and gives the game this feel that plays like Assassin's Creed.
Download ($39.99)
2. Shadow of Mordor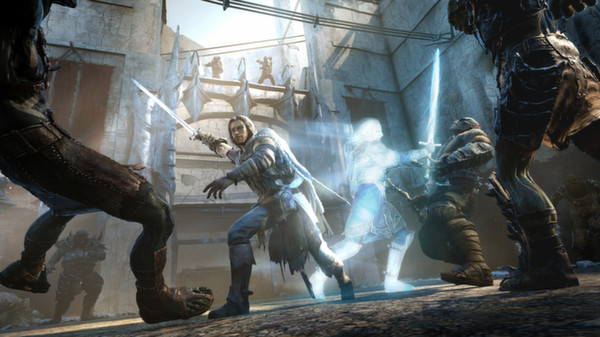 Shadow of Mordor is based on the Lord of The Rings books. It's set in the same world and allows you to explore the vast beautiful world of LOTR and experience epic monster battles. Shadow of Mordor is definitely inspired by the Assassin's Creed series and it never shies away from admitting that through gameplay and overall style.
It feels as if you are running through the world of LoTR and experiencing everything in it through an Assassin's Creed game which is quite amazing. The game makes side-quests mean something, unlike Assassin's Creed games where side-quests are used just as a filler.
The whole world of LOTR waits for you as you embark on an epic journey in the Shadow of Mordor.
Download ($19.99)
3. Prototype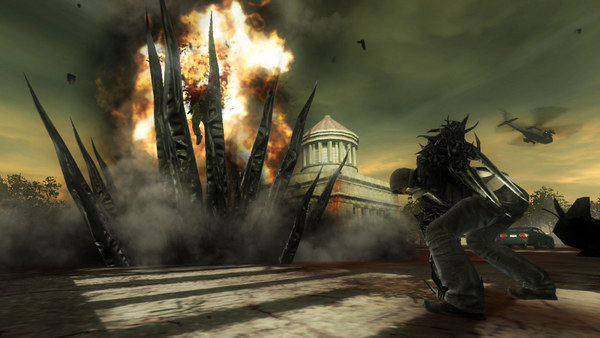 Prototype is an amazing open-world that takes the whole parkour gameplay style to a whole new level since you are in control of a metahuman. You get to be the most powerful prototype in the city and wreak havoc wherever you want.
Start fighting the real enemies or just go on a rampage destroying everything and everyone that comes your way. You get to experience living as the most powerful mutant who seeks revenge over the people responsible for his current state.
If you love open-world adventures where you get to beat the crap out of everyone and destroy everything that moves then Prototype is definitely a must try.
Download ($3.74)
4. Prince of Persia: The Forgotten Sands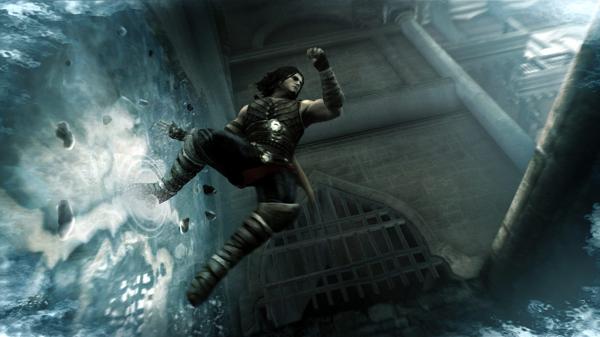 Prince of Persia: The Forgotten Sands is quite similar to Assassin's Creed in terms of gameplay and even the whole environment. Both games are set in historical times and sport similar gameplay style.
Prince of Persia offers a fast-paced hack n slash gameplay that's quite exciting and fun to play. It's like a mixture of both Assassin's Creed and Devil May Cry when it comes to gameplay. You also have powers that come in handy when fighting hordes of enemies. Use the agility and power to slash your way through enemies in this exciting game.
Download ($9.45)
5. Saints Row IV
Saints Row IV is an over-the-top open-world action game where you get to do anything that you want. It's like GTA meets your favorite superheroes, a highly entertaining and exciting game that provides you with an adventure.
It's one of the wonkiest game you will ever find. The flashiest open-world game with the main focus on having fun at all times. Aliens are invading the World, and they have started with USA (Duh). The President of The USA must take everything in his own hands (literally) and stop the invasion with his supernatural powers. Fight through the hordes of aliens and save the world in this exhilarating games.
Download ($6.99)
6. Deus Ex: Human Revolution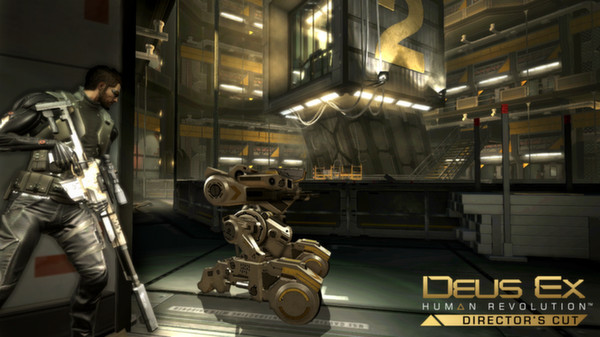 Deus Ex is a great series. These games are top notch and a perfect mixture of both shooter and RPG elements. The RPG elements add a great depth to the overall gameplay and make the entire game interesting.
If you love elements like upgrade systems and point allocations then this game is going to provide those and more. The game also offers an interactive dialogue system where you can just get through a level without firing a single bullet, all with the power of dialogues. It might sound boring at first, but it's really fun when you actually do it in the game.
Download ($8.19)
7. Just Cause 3
If you think Saints Row is wonky then wait till you try out Just Cause 3. It may not offer you superpowers and all, but you get access to a range of bizarre gadgets that can be used to blast your enemies (or even innocent civilians) into space as if they were Team Rocket (No Pokemon? sigh!).
You are an agent on a mission, but it's your choice if you want to actually carry out the task or just go fooling around destroying everything that moves….or even if it doesn't move. Use your exciting gadgets to wreak havoc upon your enemies and have a laugh when your enemies fly away like deflating balloons. All in all, Just Cause 3 offers a completely exciting gameplay.
Download ($9.99)
8. Dishonored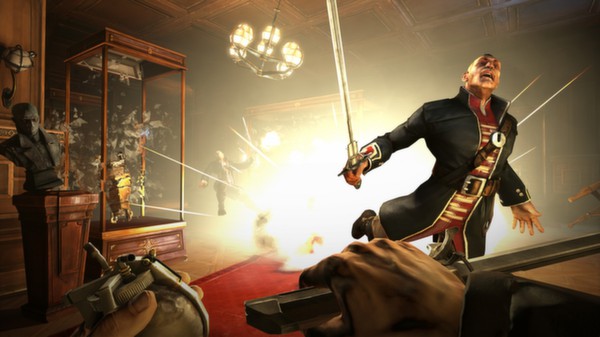 When you are falsely accused of doing something you never did, what do you do? You turn into a criminal-slaying ninja assassin that lurks in the shadows and kills everyone that ever spoke against you.
Dishonored is a first-person action game where you get to experience the stealth and style of a ninja assassin. You get to taste sweet vengeance while slashing your enemies down from the shadows. You also get to enjoy superpowers that give you an ultimate advantage when swatting your enemies down. Dishonored is all about the tactical and strategic assassination of your enemies.
Download ($9.99)
9. Thief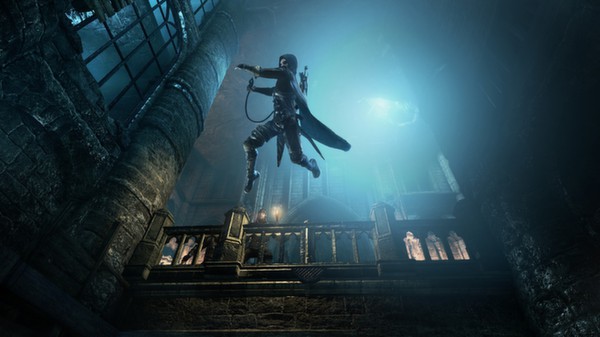 The master thief comes out of the shadow to the corrupt world and he's going to use his skills to reach the possessions of everyone and anyone he wants. The law enforcers are no match for his skills.
He's going to reach anyone anywhere without any problem. You need to rely on his stealth skills to navigate the crowded city and carry out missions as discreetly as possible. Thief lets you experience the thrill of being the ultimate thief who's on a mission to uncover all the secrets that are hidden in the safest of locks. It's your time to shine and reveal all the secrets of the city.
Download ($10.49)
10. Far Cry 4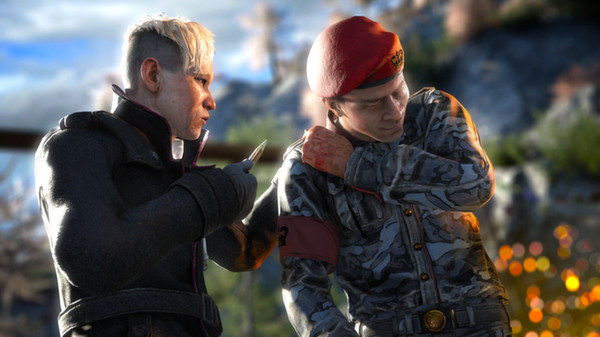 Far Cry 4 is one of the most beautiful first-person shooters that offers a great gameplay and an interesting storyline. You get to enjoy the epic scenery in this exciting game. It is all about survival. You are supposed to fight for your life in this game. Make choices that matter, build weapons, and fight off deadly enemies in this gripping action game.
You are caught in the middle of a civil war to overthrow the evil regime of a dictator. You must now find yourself a way out of all the mess, alive.
Download ($22.99)
11. The Saboteur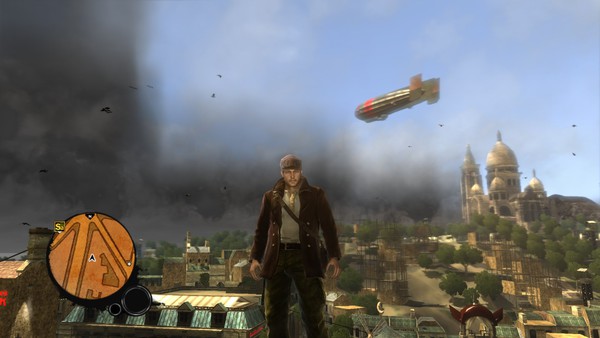 The Saboteur is like a perfect mixture of both GTA and Assassin's Creed with a very unique setting that takes you back into the World War II era where you get to experience how things worked in the times of war. You are a mechanic stuck in Paris. Not really stuck because you actually want to stay there and enjoy your revenge on one cruel Nazi. You join the French resistance and fight the Nazis in a heated battle.
You get to drive around the beautiful city of Paris, use weapons to your advantage, and hide from the enemies. The Saboteur is all about being discreet while at the same time sabotaging everything and anything that the enemy does.
Download ($19.99)
12. Batman: Arkham City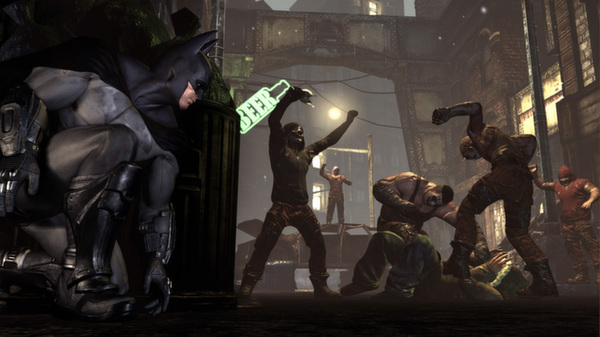 Batman: Arkham City plays like Assassin's Creed in many ways. You need to stay hidden and attack your enemies from the shadows. However, you don't get to kill anyone since Batman doesn't kill (BvS begs to differ though!).
Instead of assassinating popular historical figures, you get to take out Gotham's most notorious and dangerous criminals. You get to go toe-to-toe against the most powerful supervillains that are hell-bent on taking the Dark Knight down.
The gameplay is quite exciting and the combat system even excels that of Assassin's Creed. You will definitely enjoy the high-octane action gameplay in this game.
Download ($19.99)
13. Infamous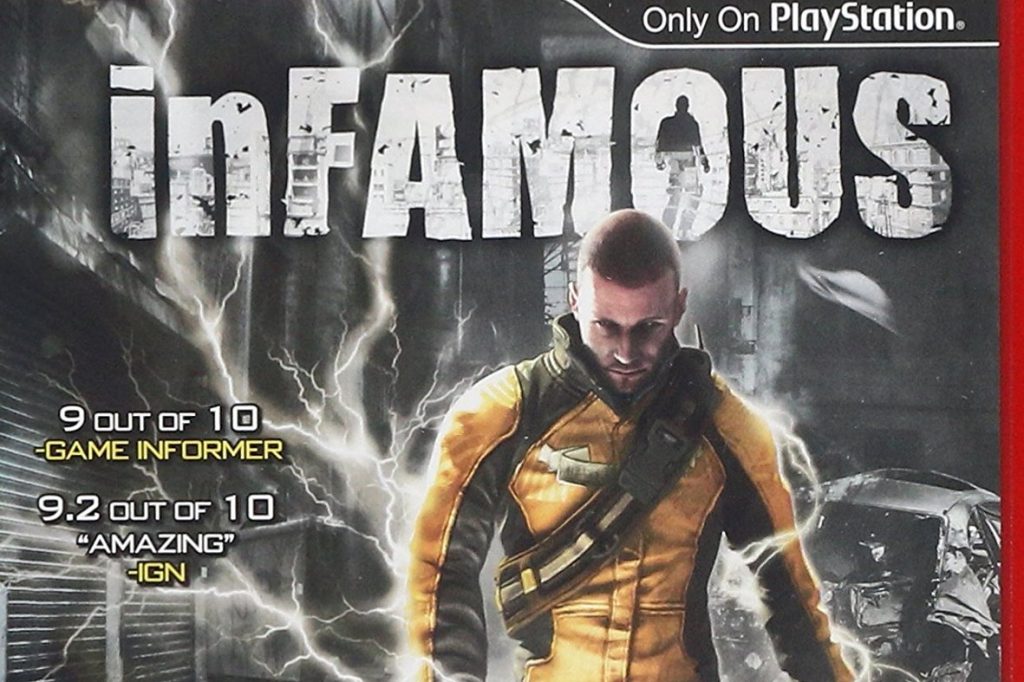 You are the sole survivor of a massive explosion in your city. The explosion levels the entire city and kills everyone except you while at the same time granting you massive super-powers.
Now, it's all up to you to choose how you can use these super-powers. You can use them for the good of everyone or just go around doing whatever you feel like. Your power will grow and you will become even more powerful.
You also need to uncover the real purpose behind all the powers and why you have been given these super-powers. Enjoy this amazing open-world action-adventure game and experience the life of a superhero or villain.
Download ($8.94)
14. Uncharted 4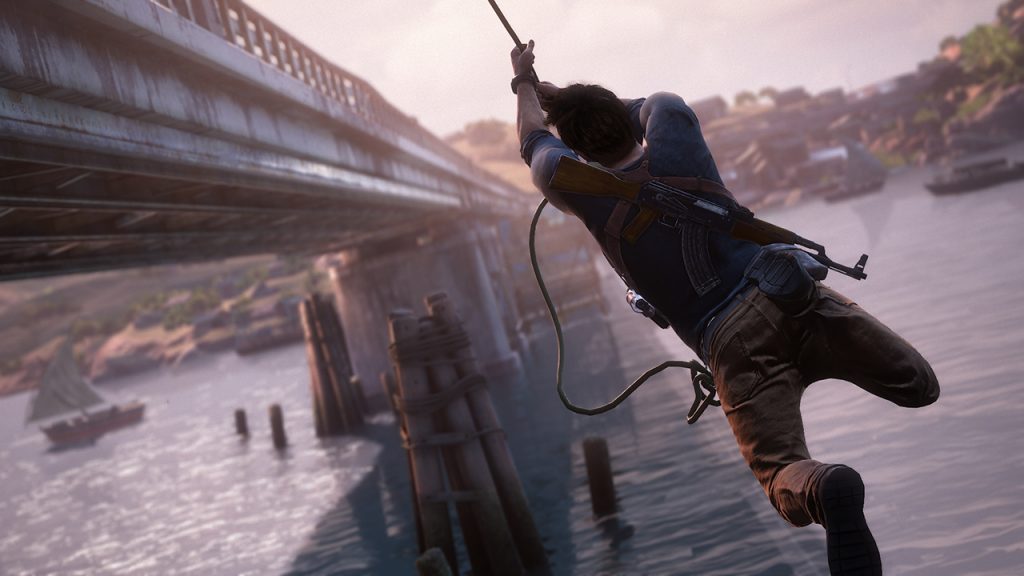 Retired Fortune hunter, Nathan Drake, is back for more action as he goes around scouring for answers on his new journey. He's forced back into his previous lives with other thieves. This time this infamous thief is after a pirate treasure that has been considered a myth by many. This time things are going to get ugly.
Nathan Drake will be put through the toughest of tests in his adventure, his physical limits will be tested along with the sacrifices he's willing to make to protect the ones he loves. Get ready to enjoy the most exciting and exhilarating adventure in this game.
Download ($39.99)
15. Hitman: Absolution
Betrayed, broken, and left for dead. Agent 47 is no longer taking orders from above because this time around he's going to do the right thing. Well, get ready to enjoy some of the best action in Hitman: Absolution where you must redeem yourself and protect those you love.
Get to the bottom of the conspiracy and find answers to all the questions that you have so far. Take out enemies with the stealthiest of tactics or just go all out with a bang and kill everyone who comes between you and your target.
Download ($8.19)
SEE ALSO: 13 Best Games Like PlayerUnknown's Battlegrounds (PUBG)
The Best Games like Assasin's Creed
Hopefully, your hunger for games like Assassin's Creed is now satiated to some extent. Once, you are done with the above games, your addiction will be pretty much gone. You will be looking for alternatives to one of the above-mentioned games. That's a good sign.
Let us know what you think about this list and what games would you put in the list. Comment below.