Fans of the popular racing game Forza, there's more reason to rejoice! If you're disappointed by the work week going super slow (I mean, it's just Tuesday!), here's something to keep you going until tomorrow, and then some.
In an official blogpost by Forza Motorsport, it has been announced that the much awaited ForzaRC Tanner Foust Challenge is finally hitting the Xbox One tomorrow! While most of you avid Forza players may have already known about the new challenge coming to the game, let this serve as a reminder in case you got lost playing Far Cry 5, or Sea of Thieves on your Xbox One this week.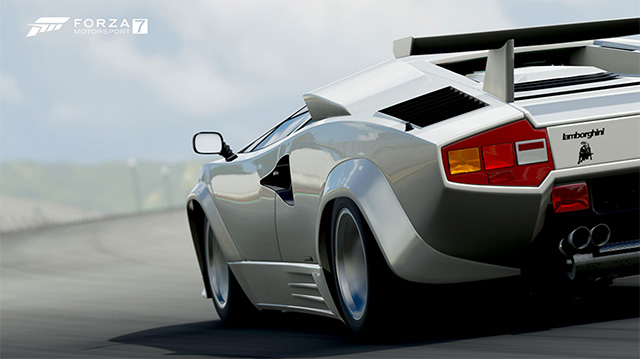 For those in the unknown, ForzaRC Tanner Foust Challenge will basically let gamers put their Forza skills against one of the best real-world drivers out there — Tanner Foust.
The event is basically pitting the entire Forza community vs Tanner Foust. You'll have to beat Foust's best time on the leaderboard at the Dubai Mountain Circuit, with the car Foust used — a Volkswagen Beetle GRC.
Any and every Forza player that manages to beat Foust's time on the Dubai Mountain Circuit will get the exclusive 1973 Pontiac Firebird Trans Am SD-455 absolutely free.
Even if you couldn't beat the time but manage to come within 2 seconds of Foust's best time, you'll get a Disco Driver Gear suit as a reward, and everyone who participates in the event will get the Volkswagen Corrado VR6 regardless of whether they could beat Foust's time or not; as long as you finish the race, the VW Corrado VR6 is yours for sure.
If all of that sounds like something you're interested in, you'll simply have to add Tanner Foust's Gamertag (SweetTFoust34) to your Xbox Live friends' list.