Watching videos can be fun, but sometimes you just want to shout out your response while the video is playing, or call out your favourite creators for things you disagree on.
Facebook will soon let you do just that with Interactive Show Experiences for Facebook videos. Facebook is now introducing a new set of tools that will allow publishers and creators to ask questions during live videos, stage game shows like HQ Trivia and other similar interactive experiences.
The new tool also opens up new ways of boosting audience engagement and monetization for content creators besides helping them retain and grow their fanbase. Creators can add polls, quizzes, or elements of game-play in any live or pre-recorded video. Facebook says it is "giving creators a blank canvas", allowing them to innovate freely.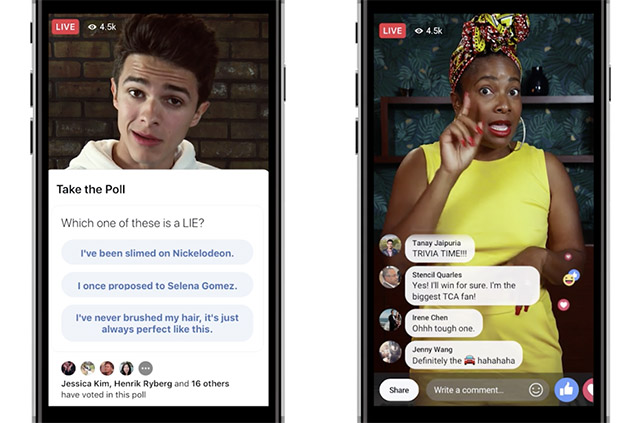 To popularize the new feature's concept, Facebook is partnering with big names such as Fresno and BuzzFeed News as part of testing the new feature. While Fresno will host a quiz called "What's in the box" asking players to guess the contents of a closed box, BuzzFeed News will go in the other direction with its "Outside Your Bubble" quiz which will implore participants to guess what others might be thinking.
Facebook is also partnering with INSIDER, a sister publication of Business Insider, to offer a more traditional cash-based reward to winners in a pop-culture quick, resembling HQ Trivia. But for now, the social media giant is not moving in the direction of launching its own rewards system and will allow creators to offer their own incentives to viewers.
As Facebook attempts to get more users to engage with videos and posts, it will be bringing more and more interactive elements to previously-static content. While videos drive consumption, Facebook does not want passive viewing or long usage sessions without users making any effort to interact with others and creators, which is part of its focus on meaningful conversations.
Creators wanting an early access to the feature can sign up using this form.