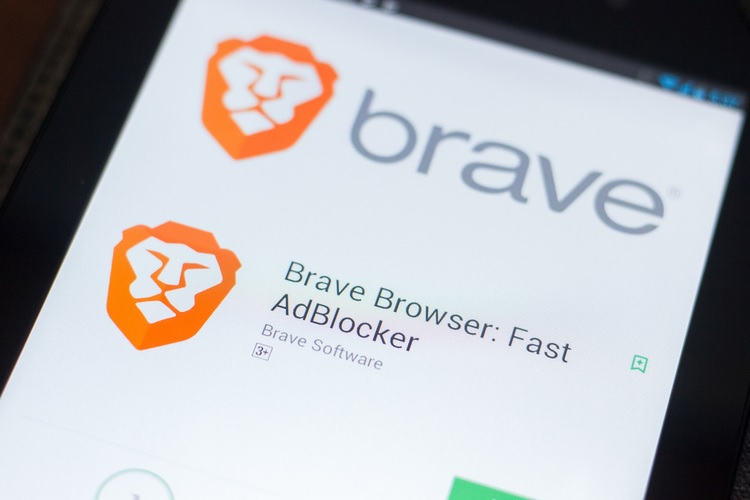 While most users scoff at the idea of watching ads while surfing the web and rely on ad-blockers to keep the pesky banners at bay, Brave Browser is taking a different approach by asking users to watch ads and get paid in cryptocurrency tokens.
Created by Mozilla co-founder and Javascript creator, Brendan Eich, Brave browser will soon kickstart a consent-based, opt-in program which allows users to register for an ad program that won't jeopardize their privacy and will reward them for watching ads.
Brave's program, which will go on trial soon, would give users something called Basic Attention Token (BAT) and it will begin this month within a small circle of users who register for it.
Considering that Brave is a browser with a strong focus on privacy and anti-tracking, it's ensuring that no private data is shared during the trial period. Selected users will be provided a special version of the Brave browser loaded with around 250 pre-packaged ads, which collects details about users' browsing and ad-interaction activity. The data will be used to test on-device machine learning, however, none of this information will be shared with advertising partners. Also, users can exit the program any time or switch to the regular Brave browser.
The main objective of the test is to understand 'how behavior in the browser impacts when to deliver ads'. As users browse the web, Brave will locally match the ads depending upon user location and language to accordingly push ads and assess users' online behavior without identifying them.
Upon completion of the trial period, provided it is successful, Brave will begin seeding ads after the user gives consent. However, the feature to watch ads will be disabled by default in the browser. Brave promises that data belonging to users who opt-in to watch ads will be kept secure. As for the reward for watching the ads, users will receive a 70% cut of the ad revenue in form of crypto tokens. Once the paid advertisement program is widely available, users will see ads directly in the Brave browser in a private channel, provided they have given their consent for it.
---