While using your smartphone while driving is never recommended, we cannot deny the fact that they come in really handy whether it's for playing music, getting turn by turn navigation, or making an important call which you just can't miss. That's where Android Auto comes in as it allows users to perform all these actions hands-free. With Android Auto, you can always remain connected while being safe when driving. Android Auto can help you do all these things with the support of its apps. And while there a ton of Android Auto apps, not all of them are useful. In this article, we are going to list 20 most useful apps which are compatible with Android Auto:
Note: We could not include screenshots for some of the apps on this list as they were not working in India. 
The Best Android Auto Apps
The best part about Android Auto is that you don't need to touch the screen for the most part as you can just OK Google command to summon Google's voice assistant and ask it to do the work for you. All of the apps mentioned in this list can be controlled by Google's voice assistant allowing you to focus on the road. Here are the different categories of Android Auto apps we are including:
Best Maps and Navigation Apps Compatible With Android Auto
1. Google Maps
Well, this should not come as a surprise to anyone. One of the biggest use of Android Auto is for navigation. Since Google Maps has launched, there is no place far from your reach. Just ask Google for navigation and it will launch the Google Maps app, giving you turn by turn navigation on your screen. The best part is that you don't even have to look at the navigation panel as Google Maps inside Android Auto also gives voice navigation. If there is one application that you should have on Android Auto, it's Google Maps.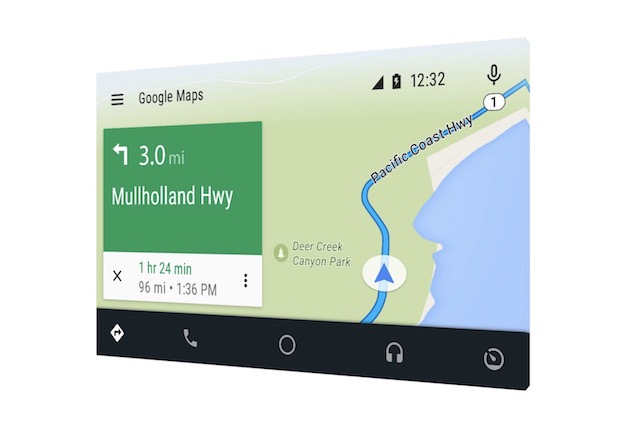 Download: Free
2. Waze
While Google Maps is the best app for navigation, when it comes to real-time traffic data, Waze is better, especially in the US. Waze not only gives you turn by turn navigation but the app can also inform you if a road has been closed due to accident or any reason for that matter. If you want to cut down your time in the car, Waze is the app for you.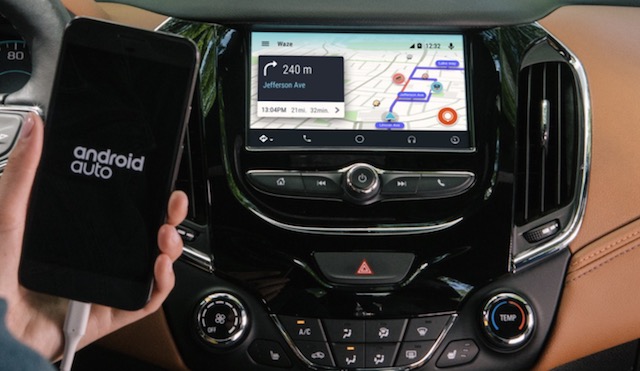 Download: Free
Best Music Apps Compatible With Android Auto
1. Google Play Music
Since Android Auto is a Google product, there is no surprise that it also supports Google Play Music. You can easily ask your voice assistant to play your favorite playlist or a specific artist or song. If you love listening to songs while driving, Google Play Music is one of the best ways to do that.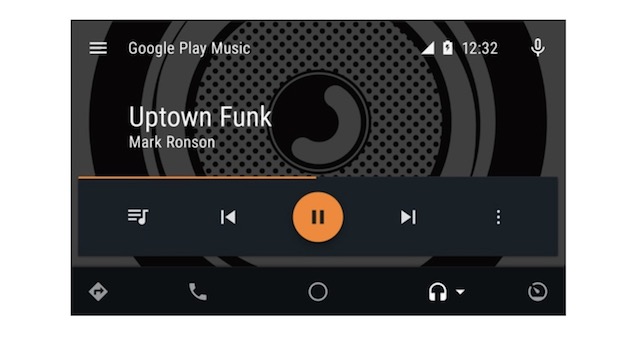 Download: $9.99/month (Free trial available)
2. Spotify
While Google Play Music is great, nothing can match Spotify when it comes to streaming songs. Its discovery feature is the best among all the streaming services and I have discovered tens of new artists all because of Spotify. If you are already paying for Spotify's subscription service, there is no reason why you should not utilize its power with Android Auto.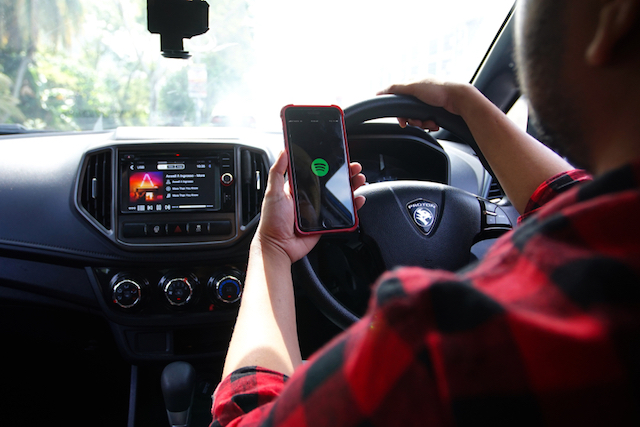 Download: $9.99/month (Free trial available)
3. Amazon Music Unlimited
For those who are already a paying Amazon Prime customer, they don't need to buy another music subscription service as Amazon Music Unlimited already comes bundled in with the Prime subscription service. While its UI is not the best we have seen, the fact that you are hardly interacting with an app's UI while using it on Android Auto makes it a perfect music companion for all your driving needs.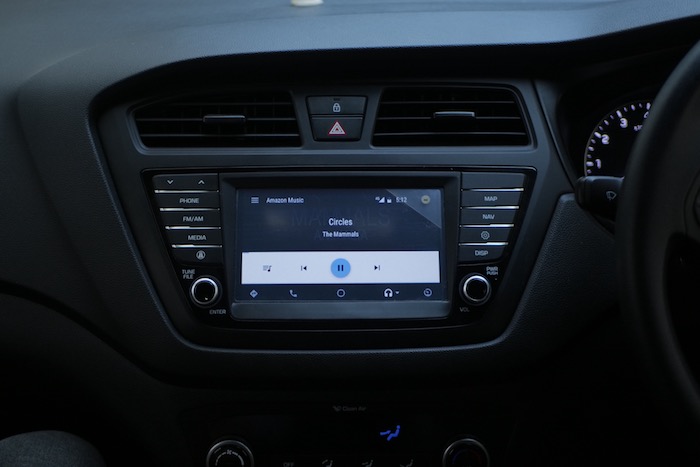 All of the above-mentioned music apps work great with Android Auto as they all support voice commands. The only thing you need to consider is the music service you are already using. The fact that all these apps along with other apps like Pandora support Android Auto means that you can enjoy your music while driving without any problem. Also, If you are an Indian user, I am happy to tell you that Android Auto also supports Gaana.
Download: Free with Amazon Prime
Best Messaging Apps Compatible With Android Auto
1. WhatsApp
If you are a WhatsApp user, you and other 1.5 billion monthly active users of the service will be happy to know that WhatsApp is supported on Android Auto. So, you will be able to hear your messages and reply to them using voice on Android Auto. That said, currently Android Auto doesn't support VoIP calling hence you will not be able to make calls using the service.
Download: Free
2. Telegram
Just like WhatsApp, Telegram is also supported on Android Auto. That means that the built-in voice assistant inside Android Auto can read out your Telegram messages and allow you to respond to them using dictation.
Download: Free
3. Textra
If you are a Textra user who prefers the service over the built-in messaging service, you will be happy to know that Textra also supports Android Auto. While you will not be able to enjoy Textra's extra features such as GIFs and stickers, you will be able to respond to normal text messages.
Download: Free with in-app purchases
4. Facebook Messenger
Facebook is knee deep in controversy right now but that doesn't take away from the fact that more than a billion people use Facebook Messenger as their only messaging service. If you are one of those 1 billion users, you will be able to use Facebook Messenger with your Android Auto without any problem. Just like on WhatsApp, only messaging feature is supported as of now and hence you won't be able to make audio or video calls.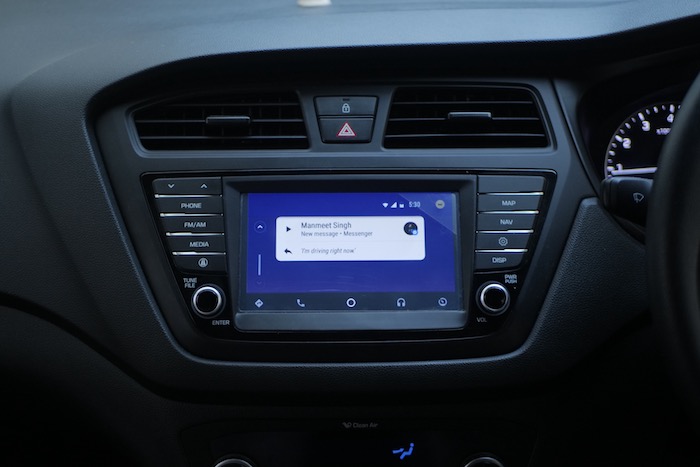 Download: Free
5. Skype
Skype is still the choice for many people when it comes to business chats. Whether you are one of the workaholics who can't let go of a message without responding or someone who just has to reply to that important message, Skype's Android Auto support will let you do that hands-free with just your voice commands.
Download: Free
6. Hangouts
Believe it or not but there are tons of users who still use Hangouts. Hangouts is especially popular among business folks as it comes built-in with Google's G Suite. Considering how Hangouts is a Google product, it's no surprise that it is one of the first messaging apps to support this platform. So, if Hangouts is your thing, you can carry on with it on Android Auto.
Download: Free
Best Podcast and Audiobook Apps Compatible With Android Auto
1. Pocket Casts
While many people prefer listening to music while driving, I fall in the category of people who enjoy podcasts more than music. Pocket Casts has been my go-to app for all my podcasting needs and I am happy that it supports Android Auto. With Pocket Casts, I can listen to my favorite podcasts while driving which makes my journey enjoyable. If you are also a fan of podcasts, you should definitely check this app out.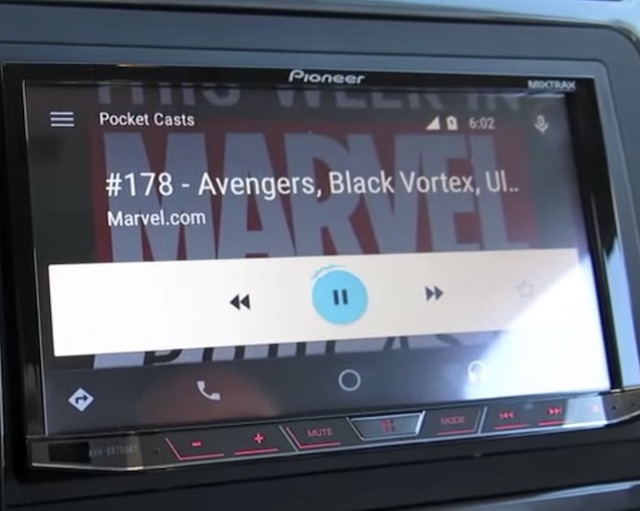 Download: $3.99
2. Stitcher
Another great podcast player which supports Android Auto is Stitcher. Stitcher for Podcasts streams your favorite shows, giving you an adventure on your commute. With a selection of more than 100,000 podcasts from NPR, This American Life, WNYC, New York Times, Earwolf, and more, you are sure that you will never miss your favorite podcast ever again.
Download: Free
3. Audible
While my default listening regimen while driving consists mainly of podcasts, if I am going on a longer commute, say more than 2 hours, I switch to audiobooks. I cannot tell you how many audiobooks I have finished while driving. When you think of audiobooks, there is no service better than Audible. Audible is the marketplace for buying audiobooks and the fact that it supports Android Auto makes it even sweeter. Thanks to Audible, none of my driving journeys, no matter how long they ever feel tedious.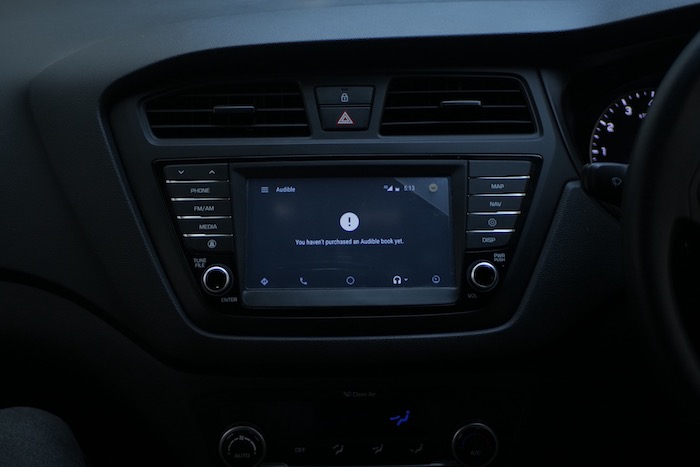 Download: $14.95/month (Free trail available)
Best Radio Apps Compatible With Android Auto
1. iHeartRadio
If there is one demographic which listens to radio more than any other, it's drivers. Radio stations have been the main source of entertainment for drivers since decades and thanks to the internet now we can listen to thousands of live AM and FM stations near us and from cities across the globe. iHeartRadio is one of the best internet radio apps out there and there is no dearth of content here. Whether you love news, music, or sports, there is something for every road lover here.
Download: Free with in-app purchases
2. TuneIN
TuneIN is one of the most popular internet radio apps on the Google Play Store and thankfully it also supports Android Auto. With TuneIn for Android Auto, you can listen to 100,000+ AM & FM online radio stations delivering music, news, sports, and more right to your car. Not only that TuneIN also supports podcasts allowing you to conveniently switch between your favorite podcasts and radio stations at your whim. If you use Android Auto than TuneIN is a must have app for you.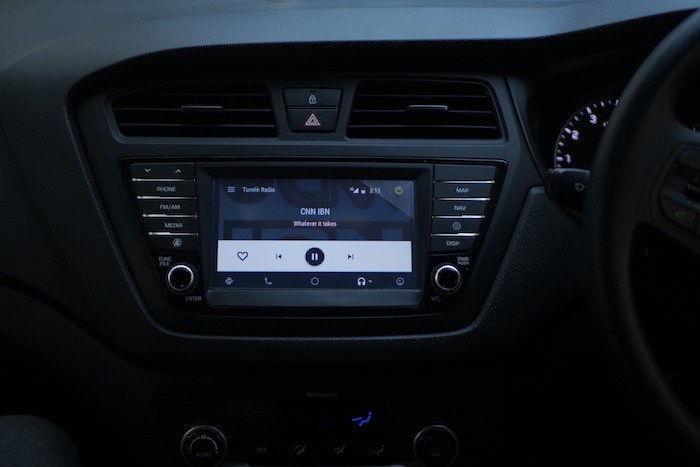 Download: Free with in-app purchases
3. Scanner Radio
I will admit that Scanner Radio is a fairly niche hobby, but if you are one of those few people who enjoy listening to fire and police scanners, weather radios, amateur radio repeaters and air traffic and marine radios from around the world, Scanner Radio is the app for you. The app lets you listen to a radio of your choice or you can select from the top 50 scanners that have the most listeners. If scanner radios are your thing, this app will let you listen to them right when you are driving.
Download: Free
Best News and Sports Apps Compatible With Android Auto
1. NPR One
NPR One is a whole new way to listen to stories, shows, and podcasts from NPR and your local public radio station. It's a great app to start your day with the latest headlines of the day and then move on to stories that matter. The app supports Android Auto and lets you skip, pause, and search just with your voice and you won't have to touch your phone even once.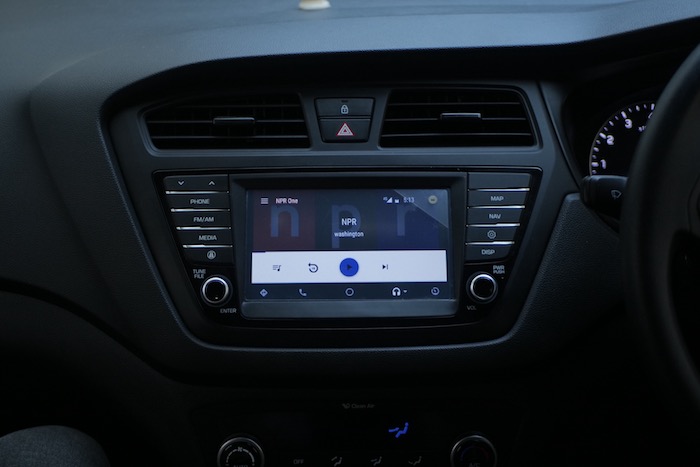 Download: Free
2. MLB At Bat
Are you a die-hard fan of Major League Baseball who doesn't want to miss a story no matter where you are? Well, if that's the case MLB At Bat is just the app for you. It is the official app of Major League Baseball and covers everything happening in the world of MLB games from the Opening Day to the World Series. The app supports Android Auto meaning you don't have to miss a game even while you are driving. This is a must-have app for any baseball fan out there.
Download: Free with in-app purchases
3. NY Times
If you like to start your day with a dose of news, NY Times for Android Auto will deliver it to you while you are commuting to your office. Get breaking news alerts, top stories of the day, and analysis of everything important that is happening around the world. With its support for Android Auto, you can catch up on everything that is happening in the world before you step out of your car.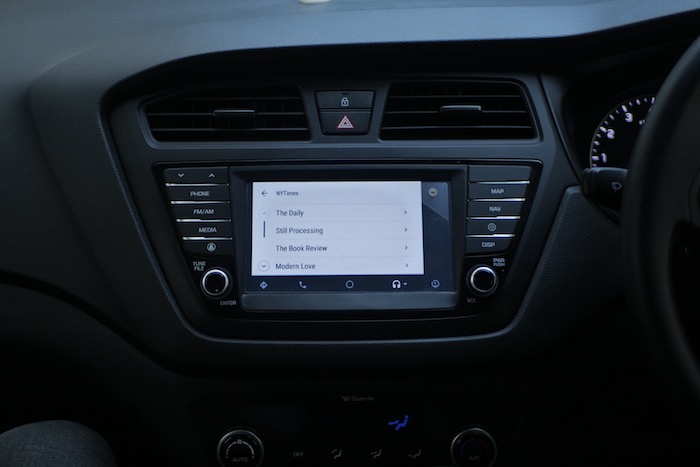 Download: Free
SEE ALSO: Android Auto vs Apple CarPlay: Which is the Winner?

Drive The Best Way with The Best Android Auto Compatible Apps
When I first used Android Auto, I was blown away by the fact that how easy it was. It might not seem like a big thing for people who are not driving daily for two hours and are stuck in traffic for even more, however to me it's a game changer. These apps give Android Auto the power to transform it from just a utility to something which is also entertaining. So, which one is your favorite? Do let us know in the comments section below.