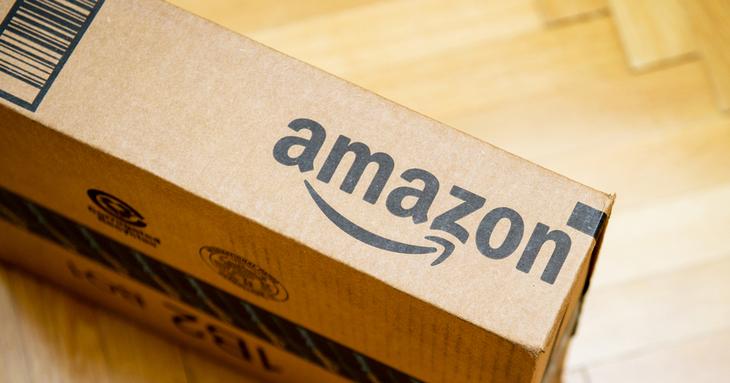 About a year back, the e-commerce giant Amazon launched its Global Store in India. The Global Store allowed Indian customers to buy products which are not normally available in India. Of course customers had to pay high shipping charges along with import duties (wherever applicable), still, the Global Store provided Indian customers with opportunities which they didn't have before.
Now, Amazon is pushing its Global Store products in India by bringing the Black Friday deals to India. For those who are not familiar with Black Friday discounts, it's basically an annual shopping festival which takes place on the last Friday of November. It's the best time to buy tech gadgets as the generally the offered discounts are very high. Now, Amazon India wants to give its Indian customers a taste of Black Friday deals beginning at 12 AM tonight. According to Amazon India, most of the products on its Global Store will offer up to 40% discount which is just amazing.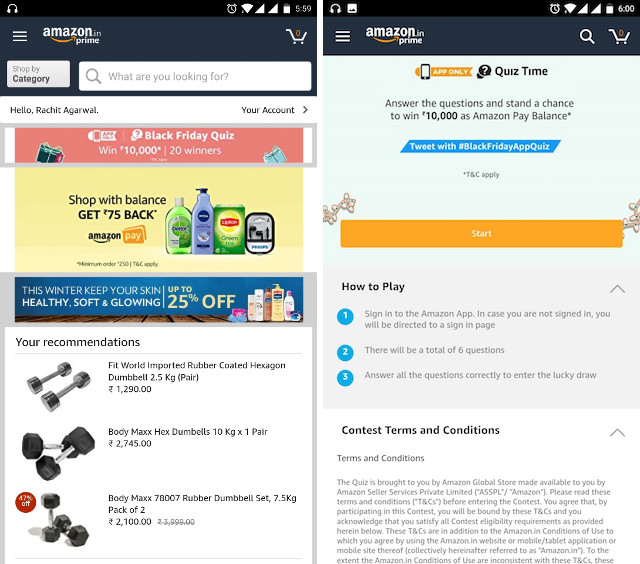 To prime Indian customers for the upcoming discount, Amazon India is also running a Black Friday Quiz contest on its iOS and Android app. There are 6 questions in the quiz and you will enter a lucky draw if you answer all of them correctly. 20 lucky winners stand to win Rs. 10,000 in Amazon Pay Balance which they can either use to shop on Amazon or recharge their mobile phones.
I am really excited for this, as I already have my eyes set on some of the products on Global Store which I really want to buy. Once again just to remind you, the deals will go live at 12 AM tonight and will end on 27 November. Also, you can only access the deals from the Amazon's mobile app on iOS and Android. The deals will not be available on the Amazon India's website. So, set the timer and enjoy the best Black Friday deals on Amazon India Global Store.